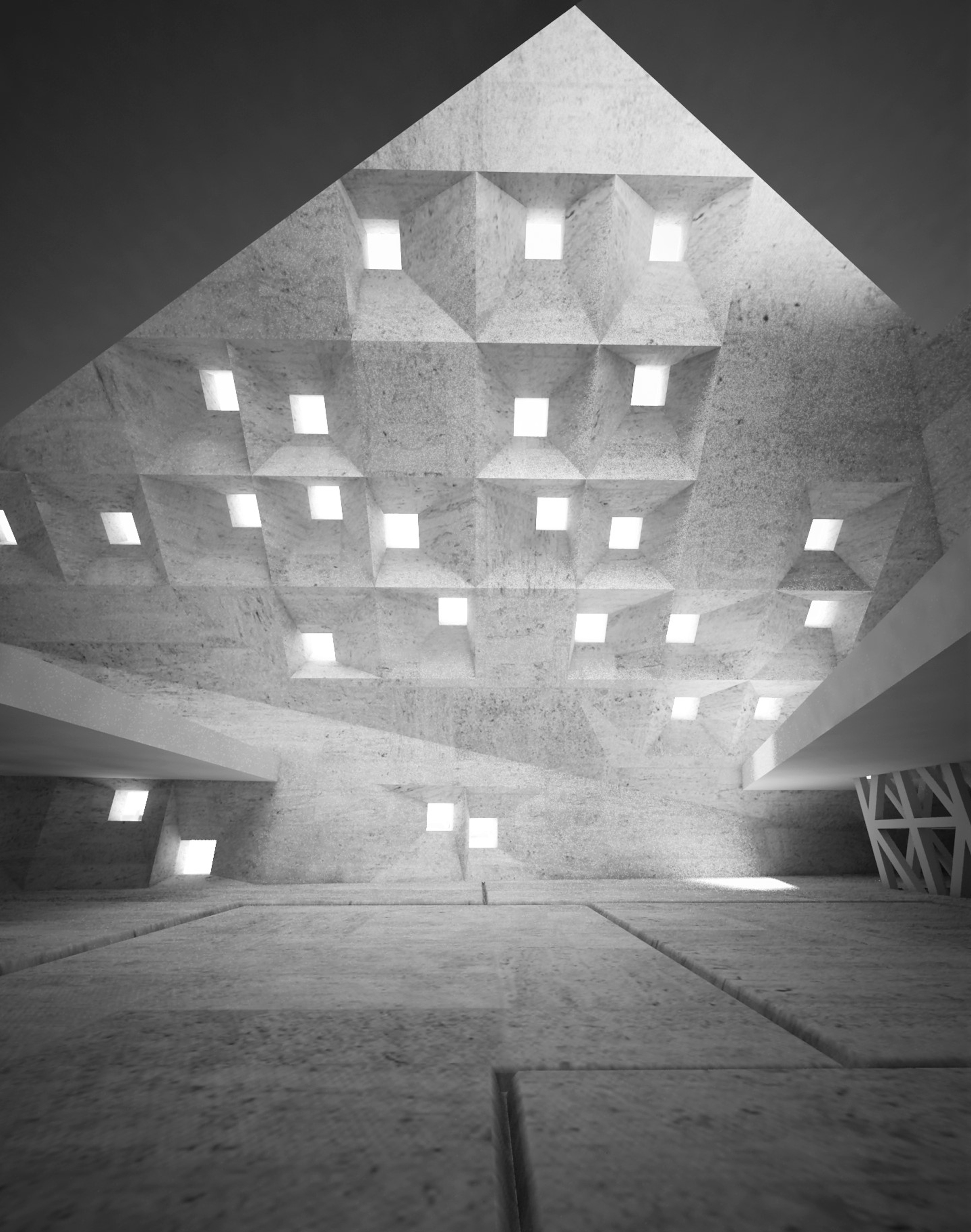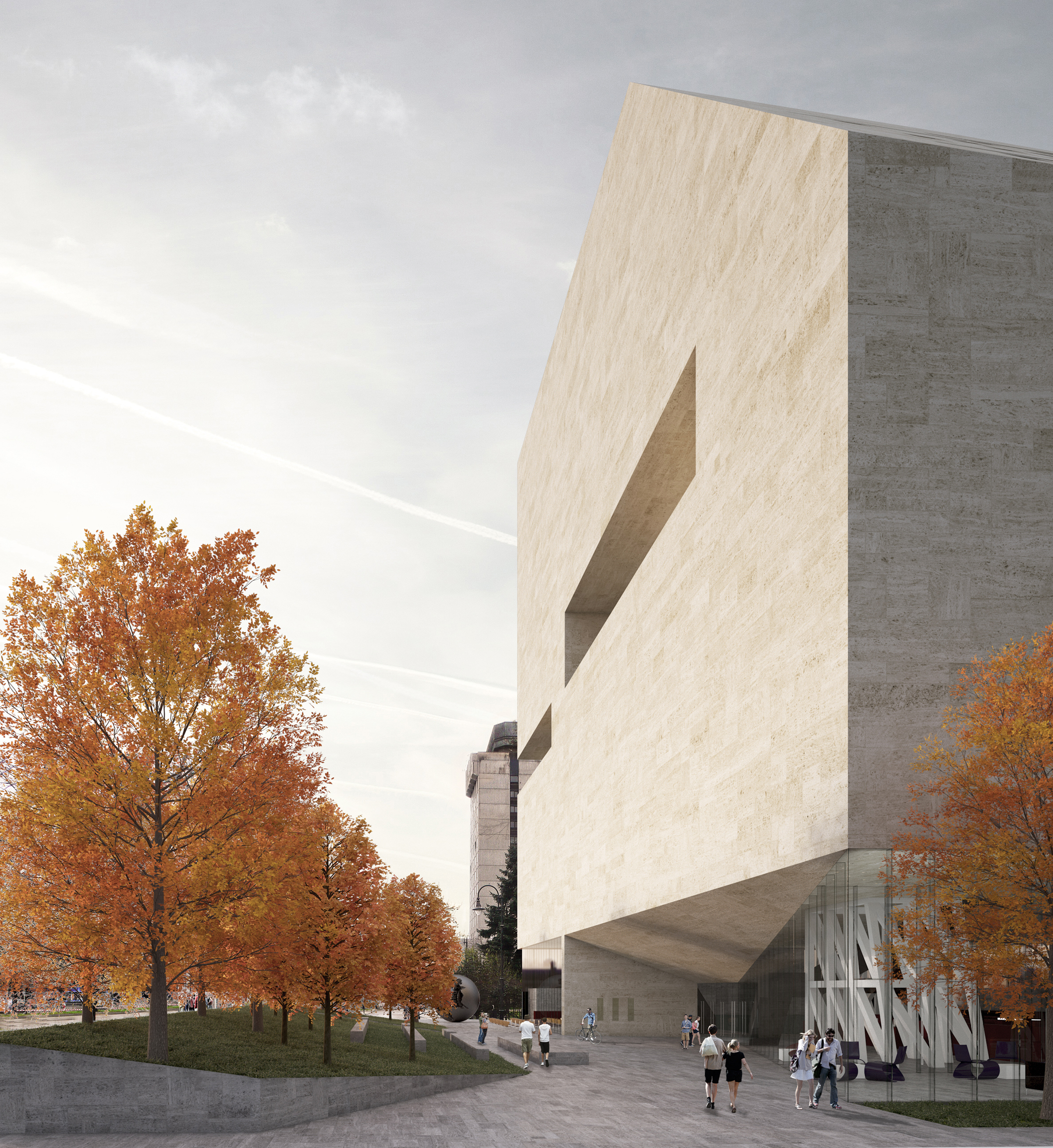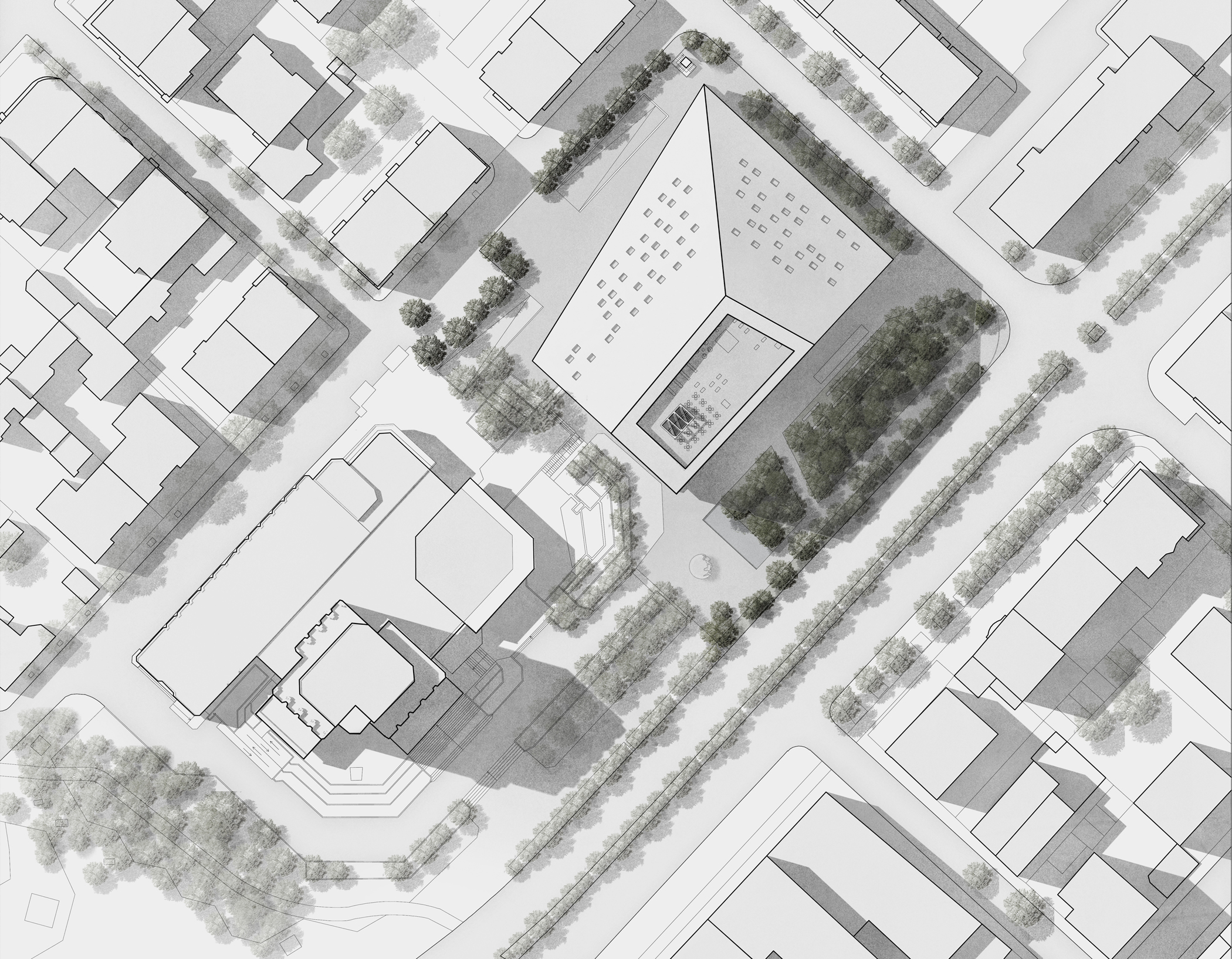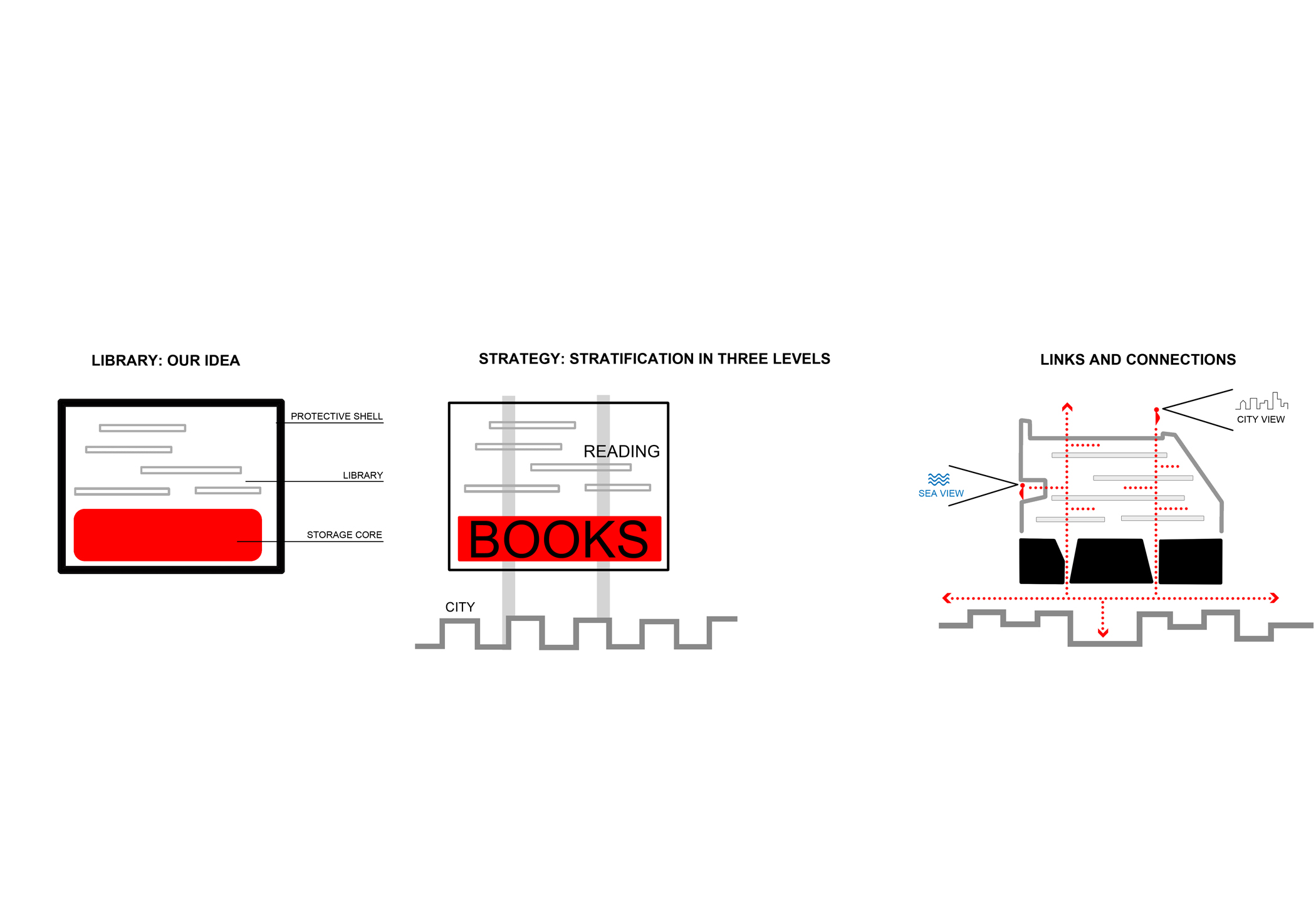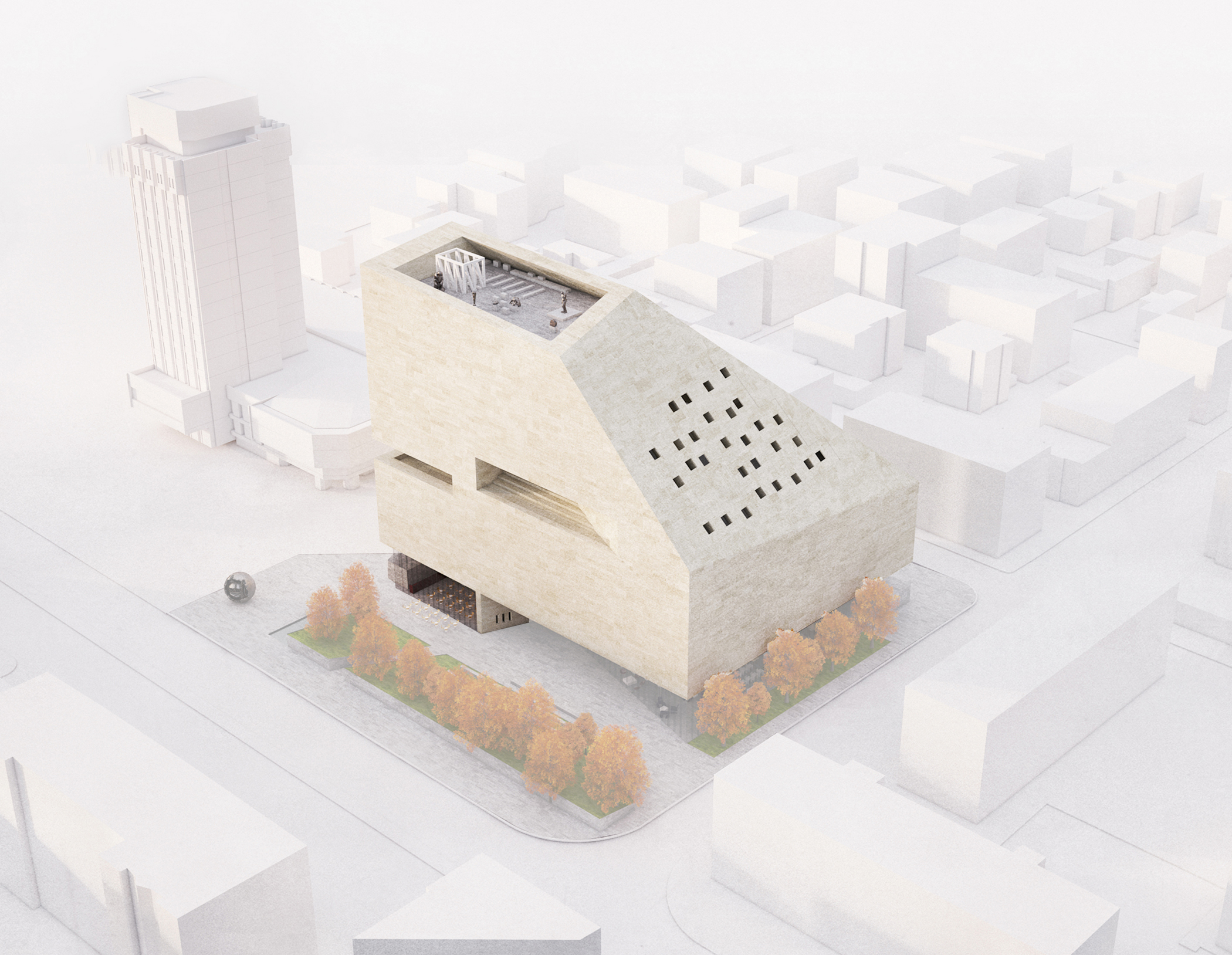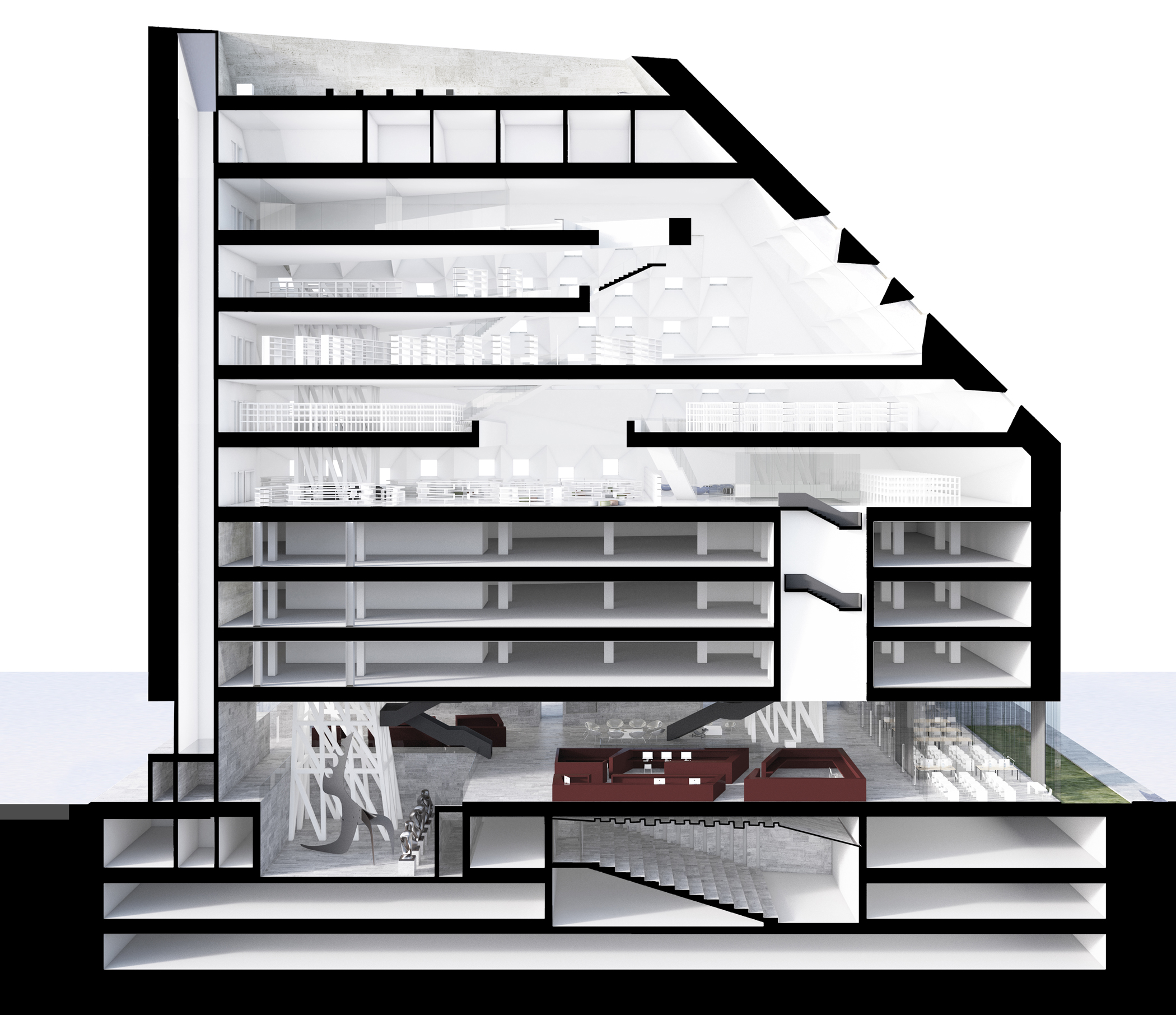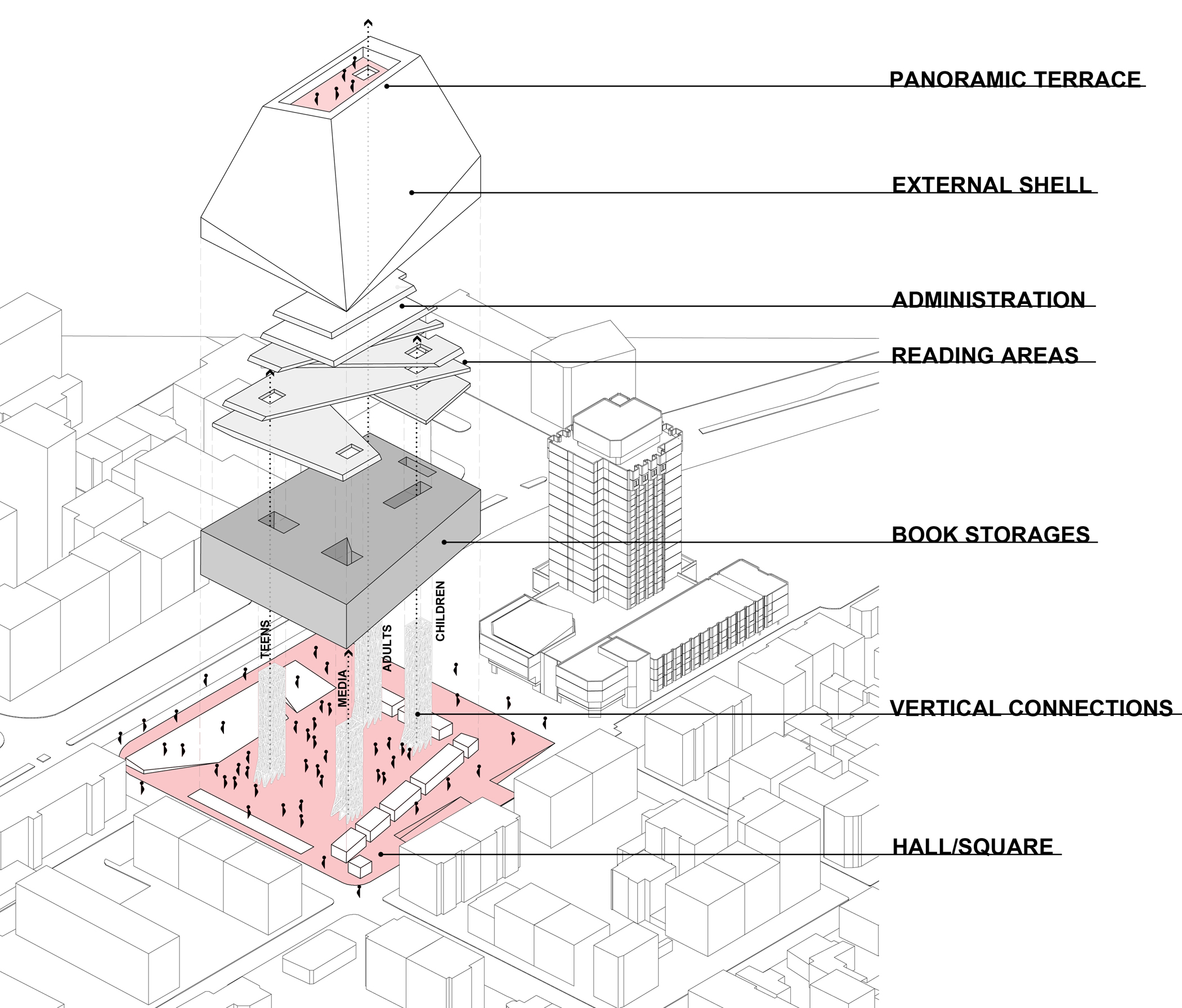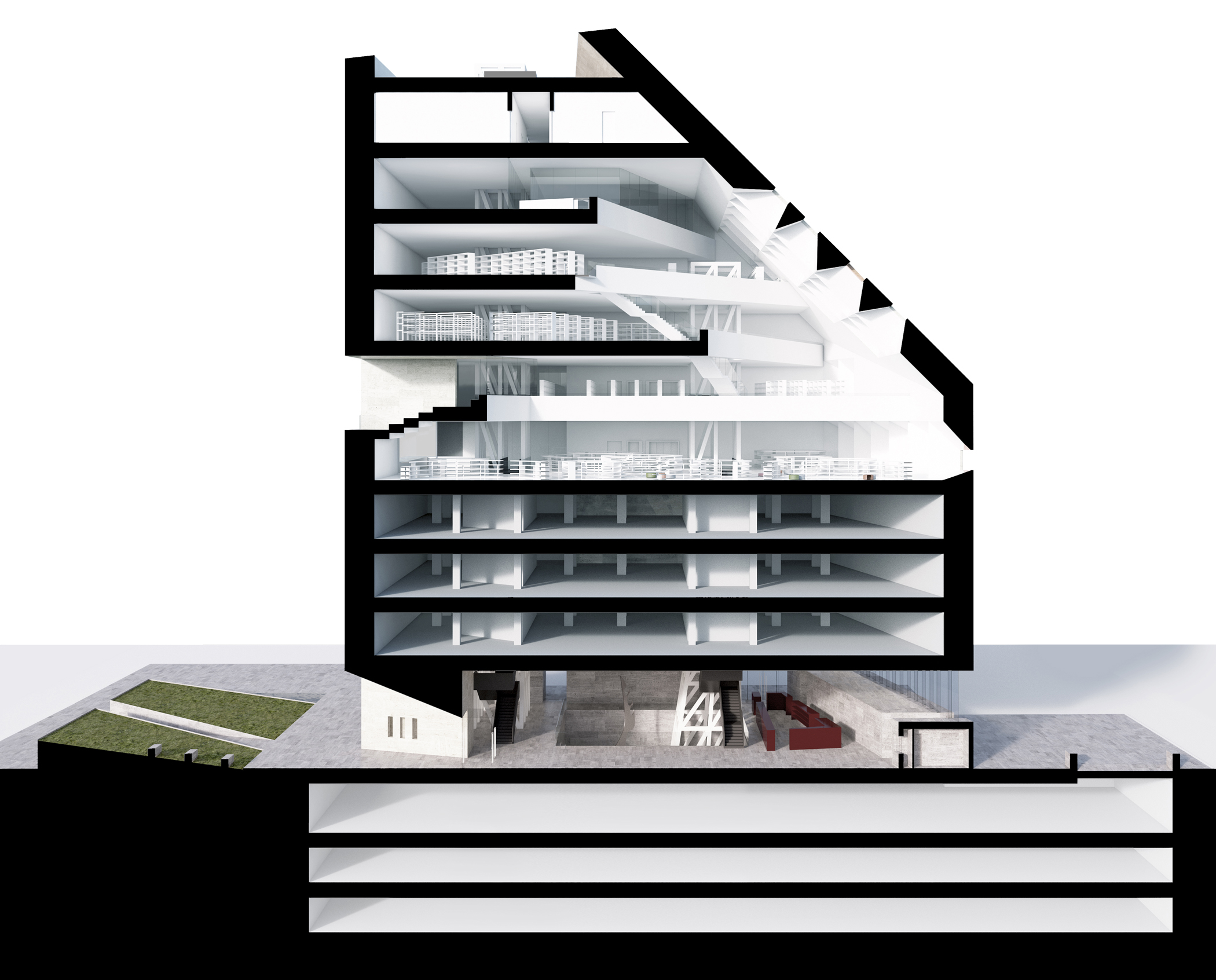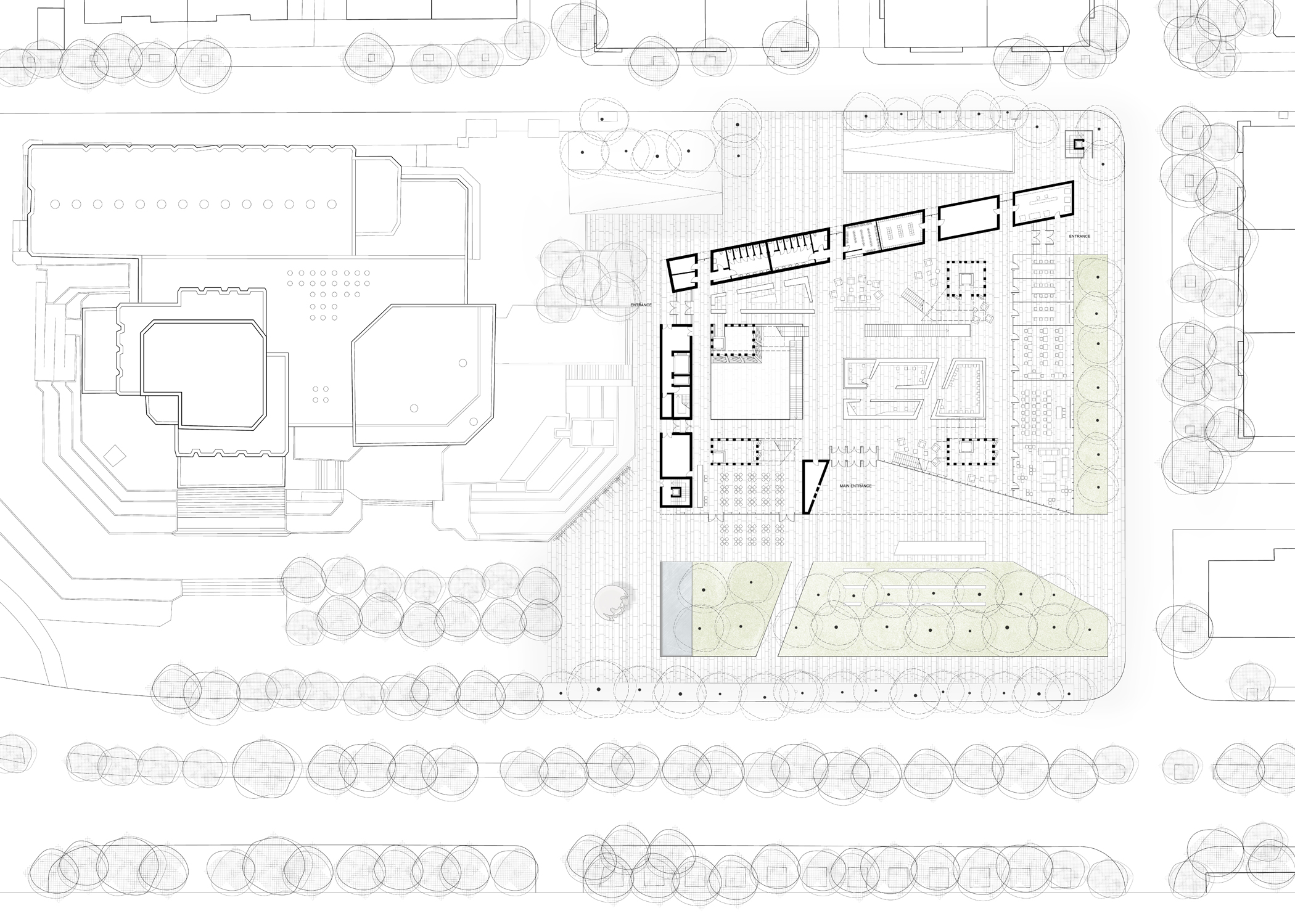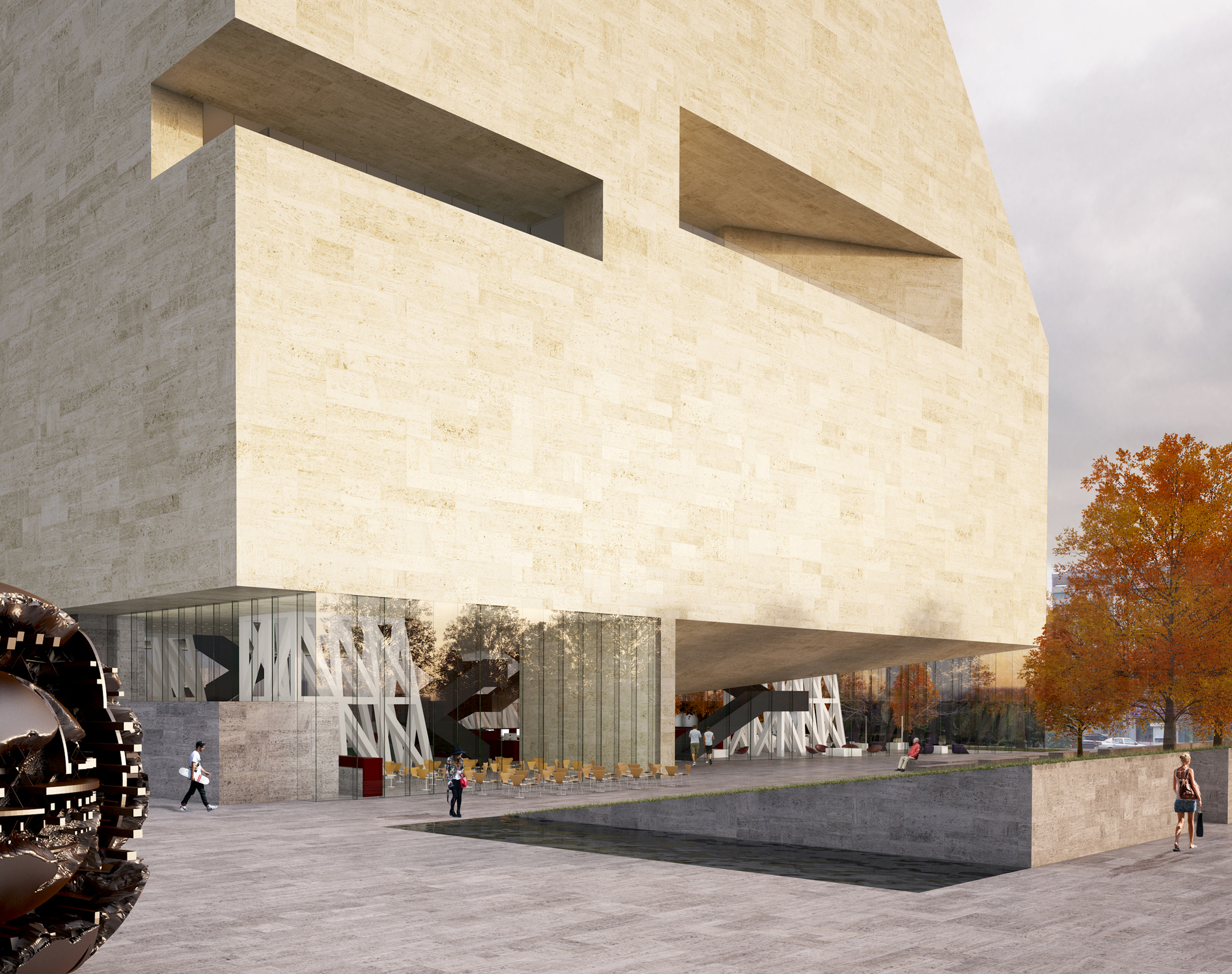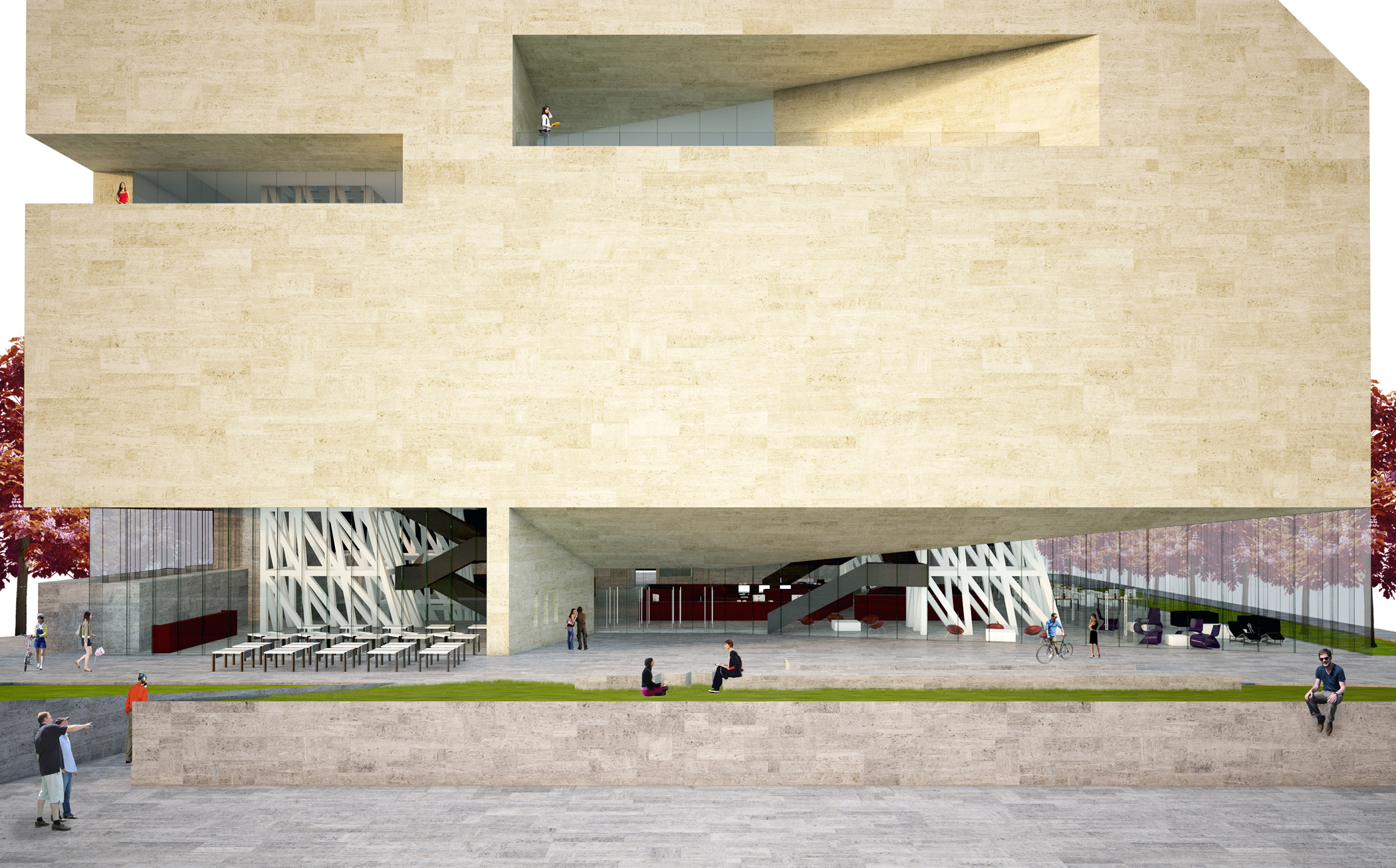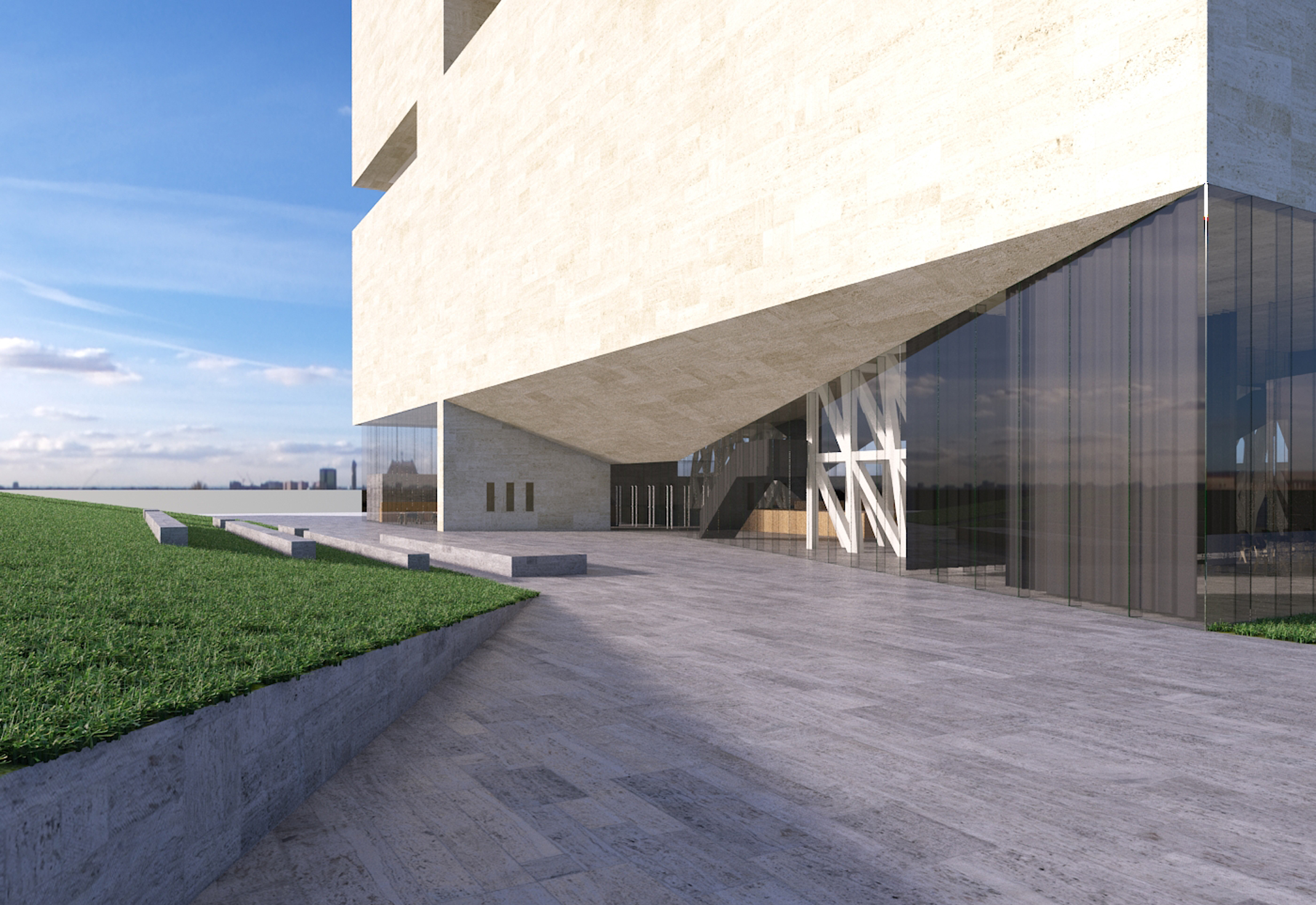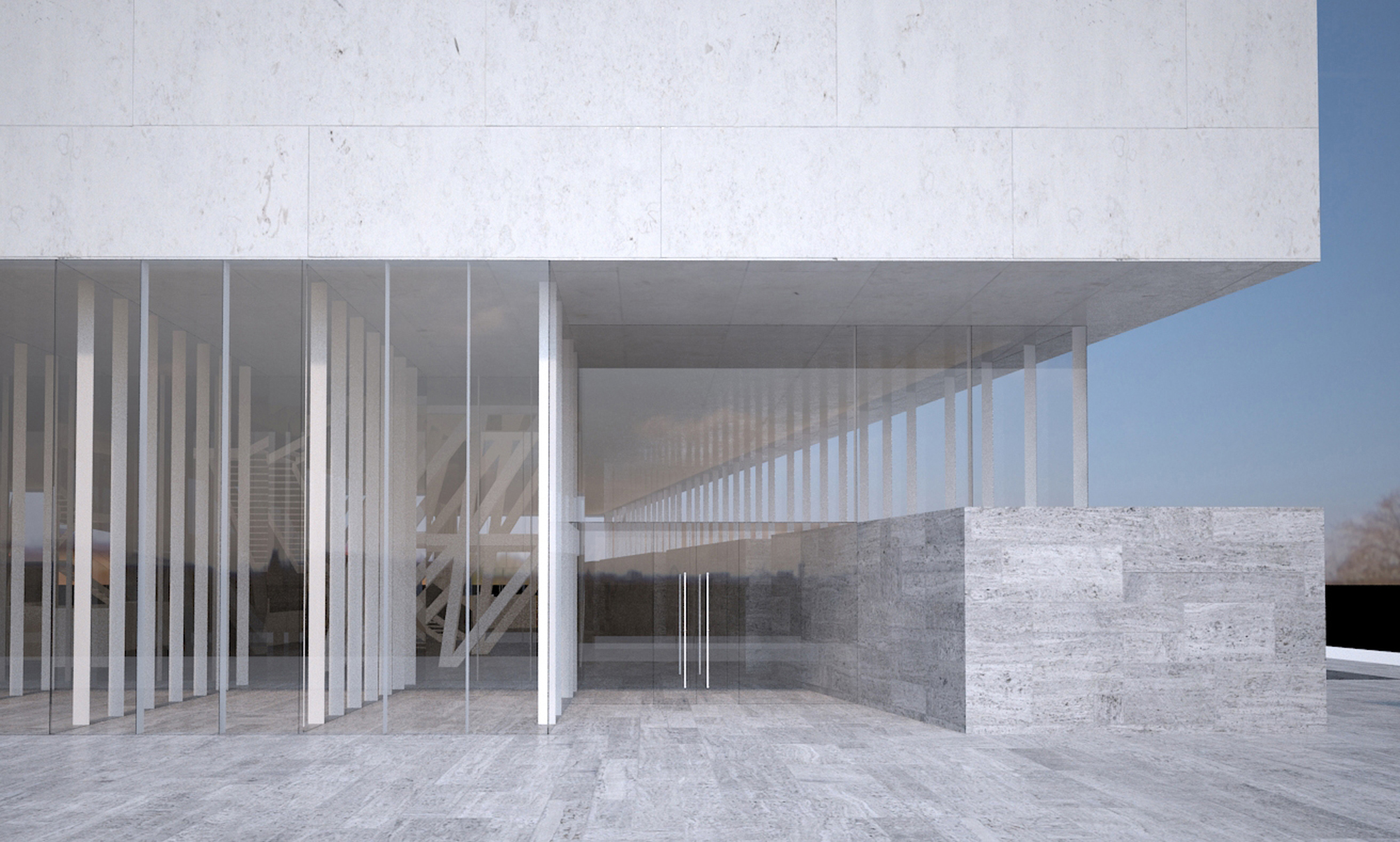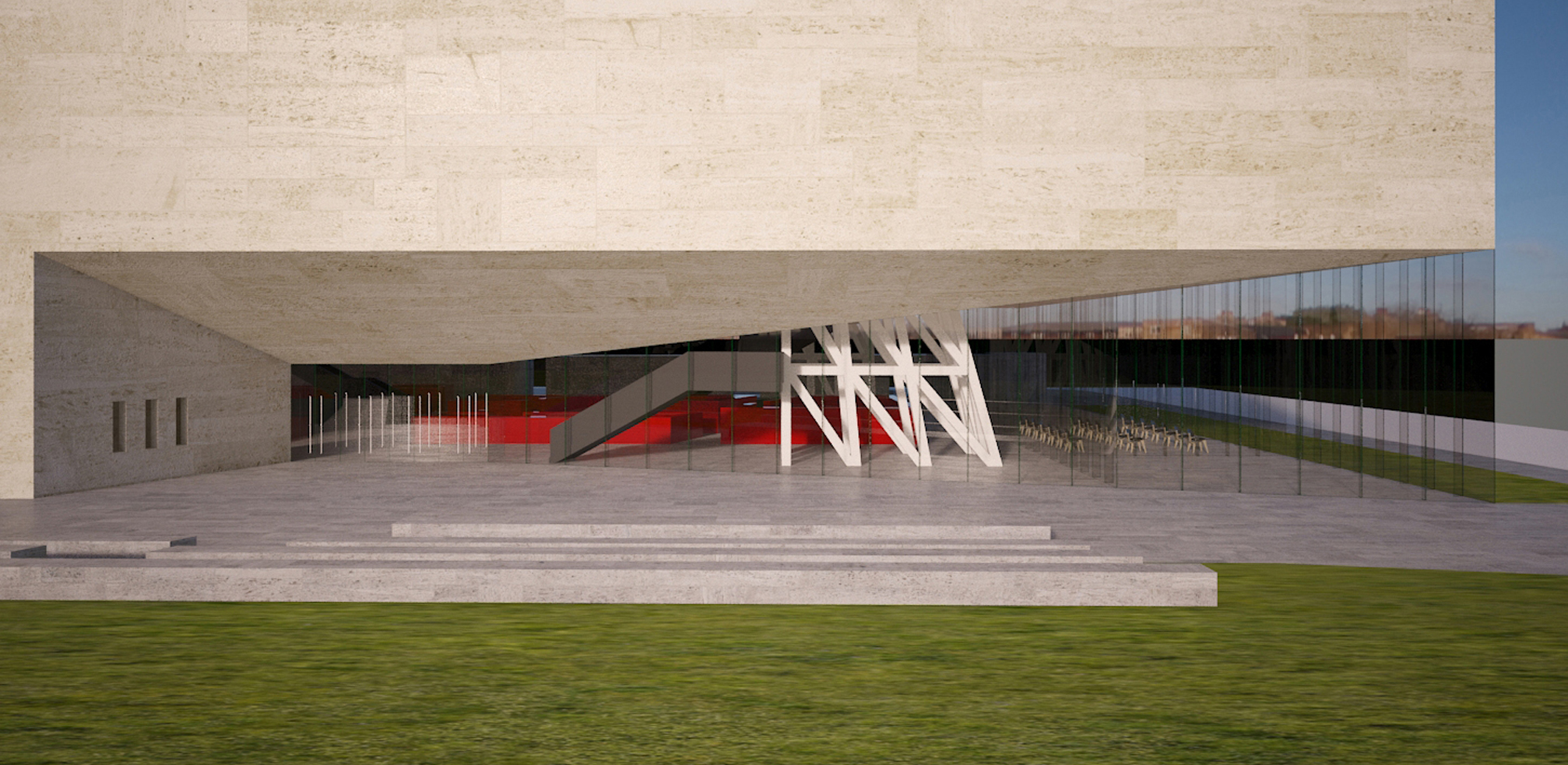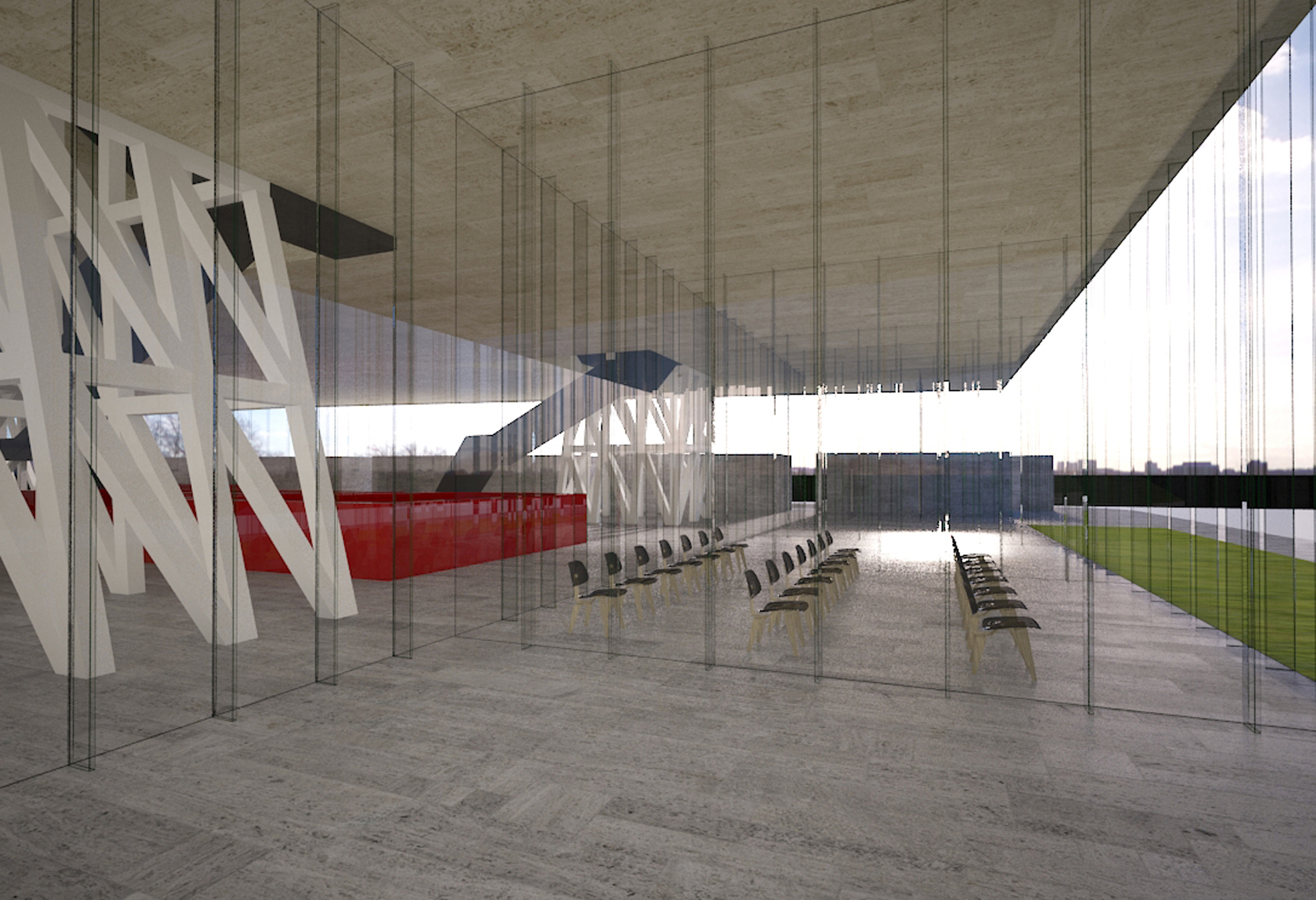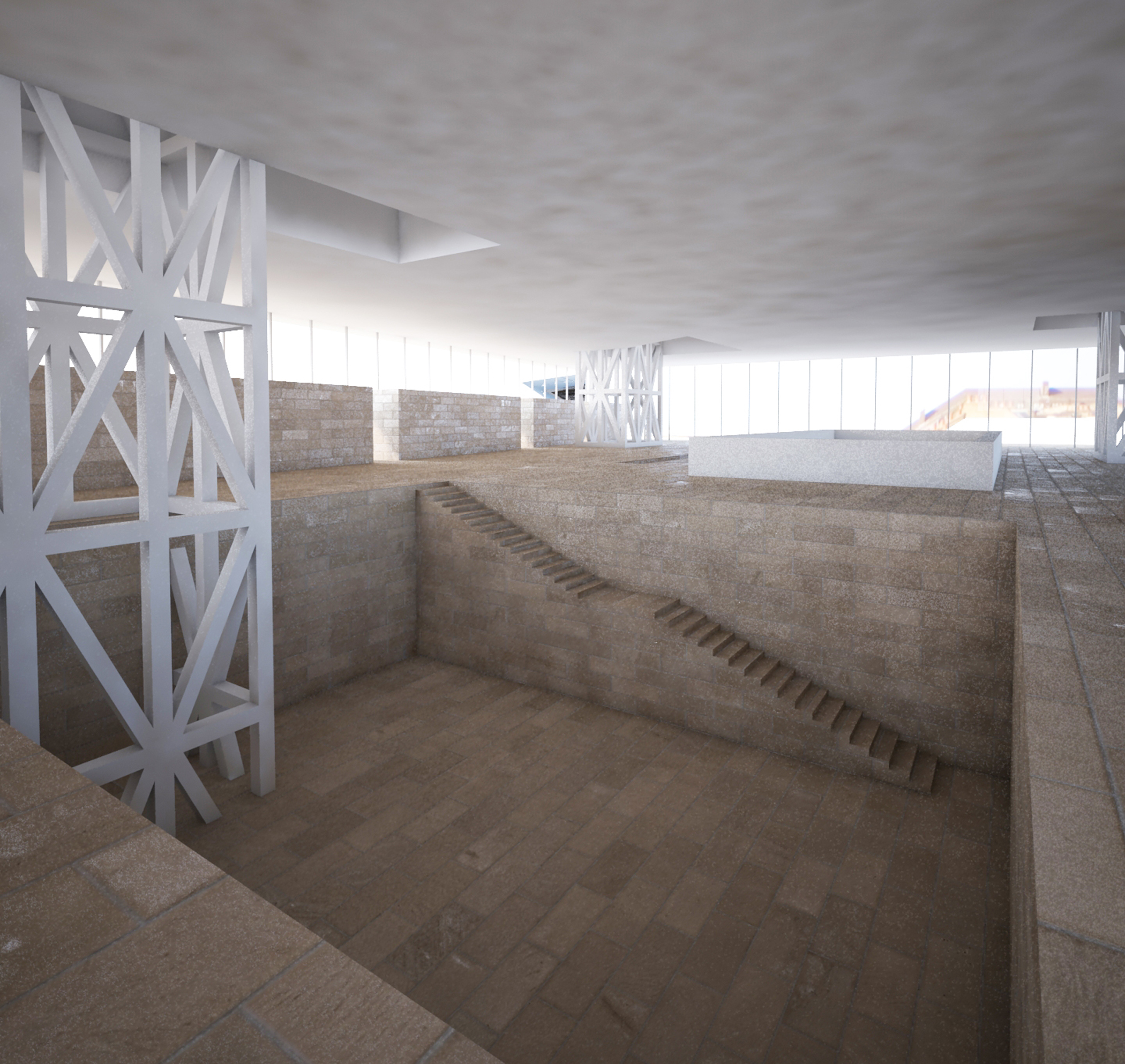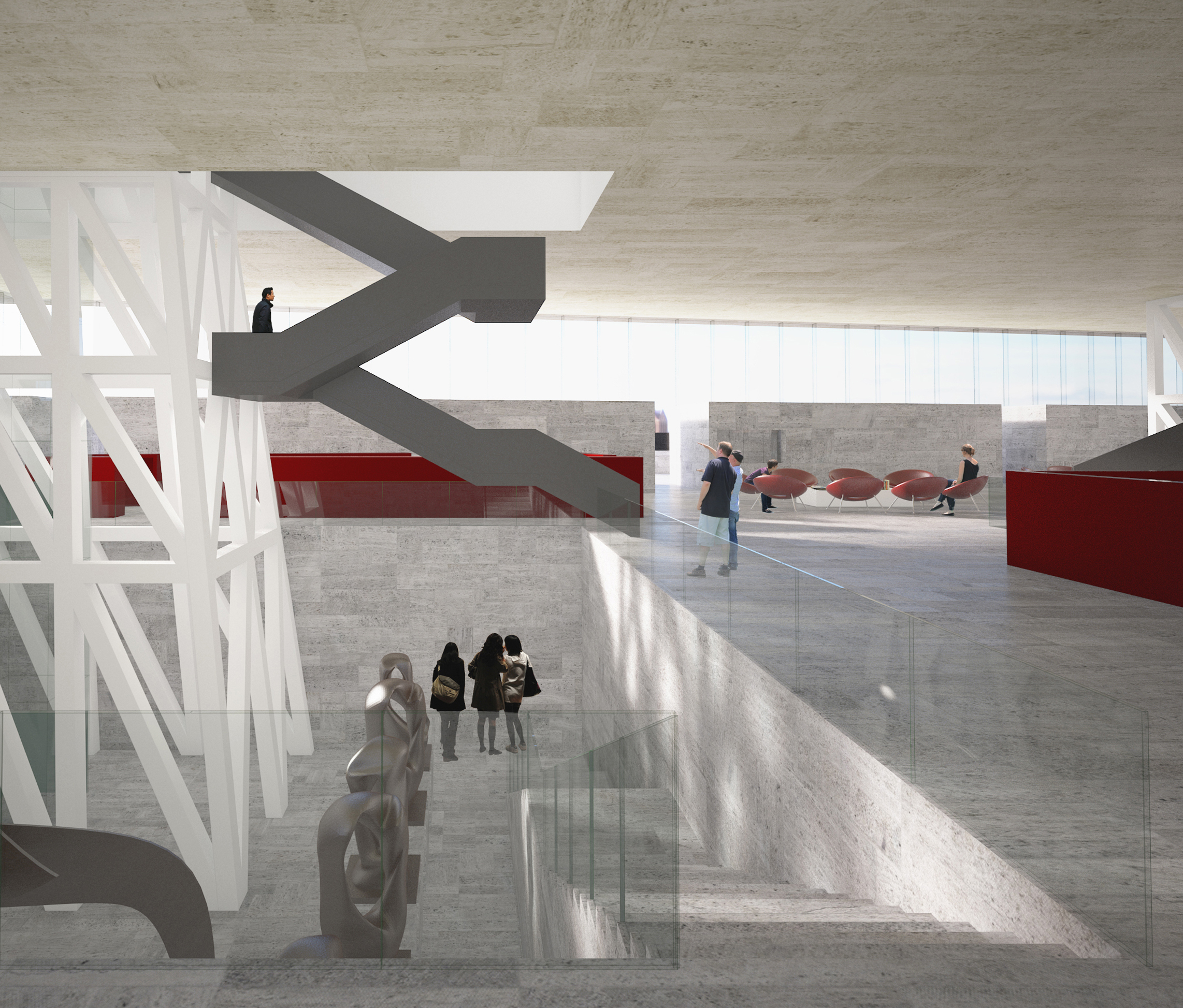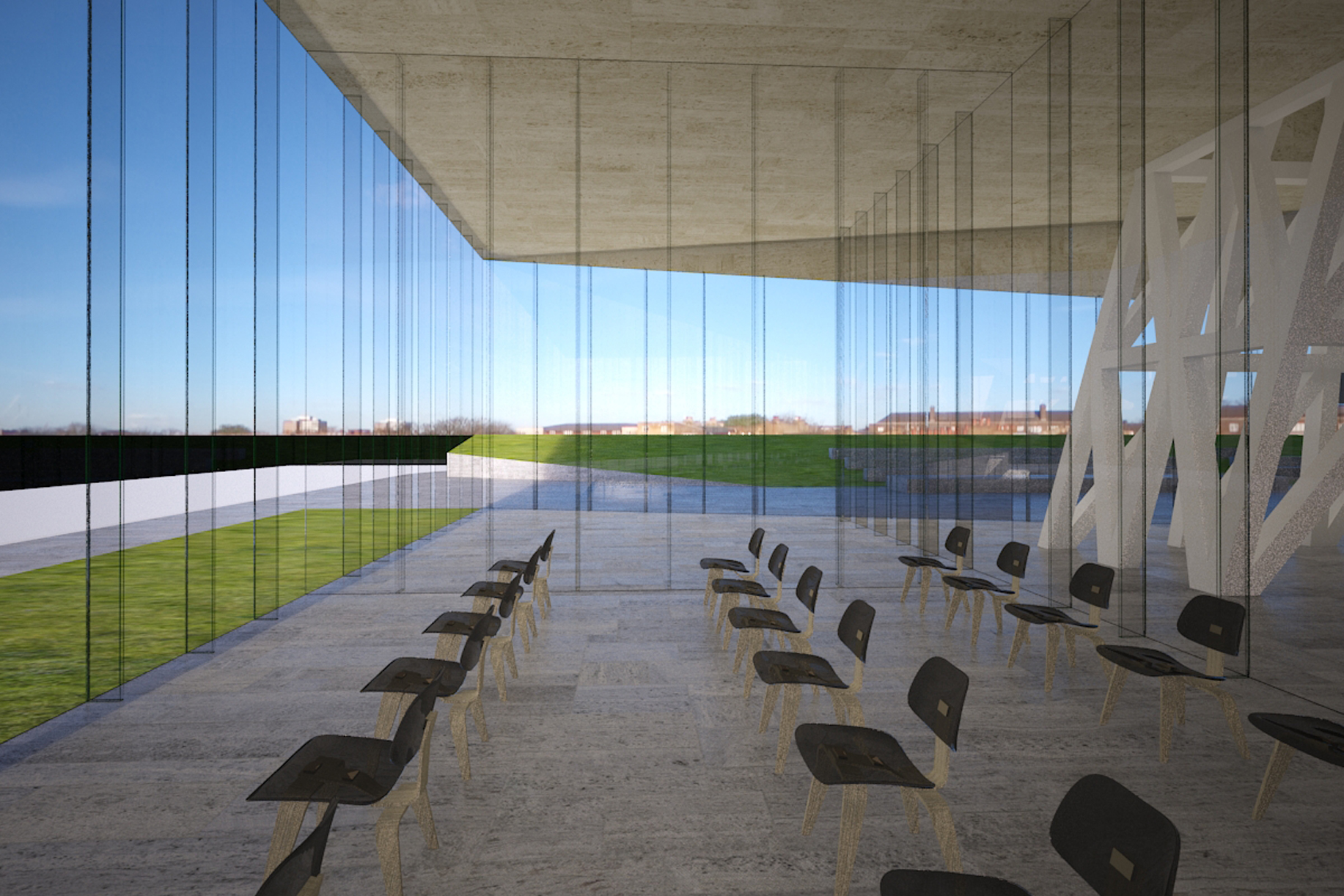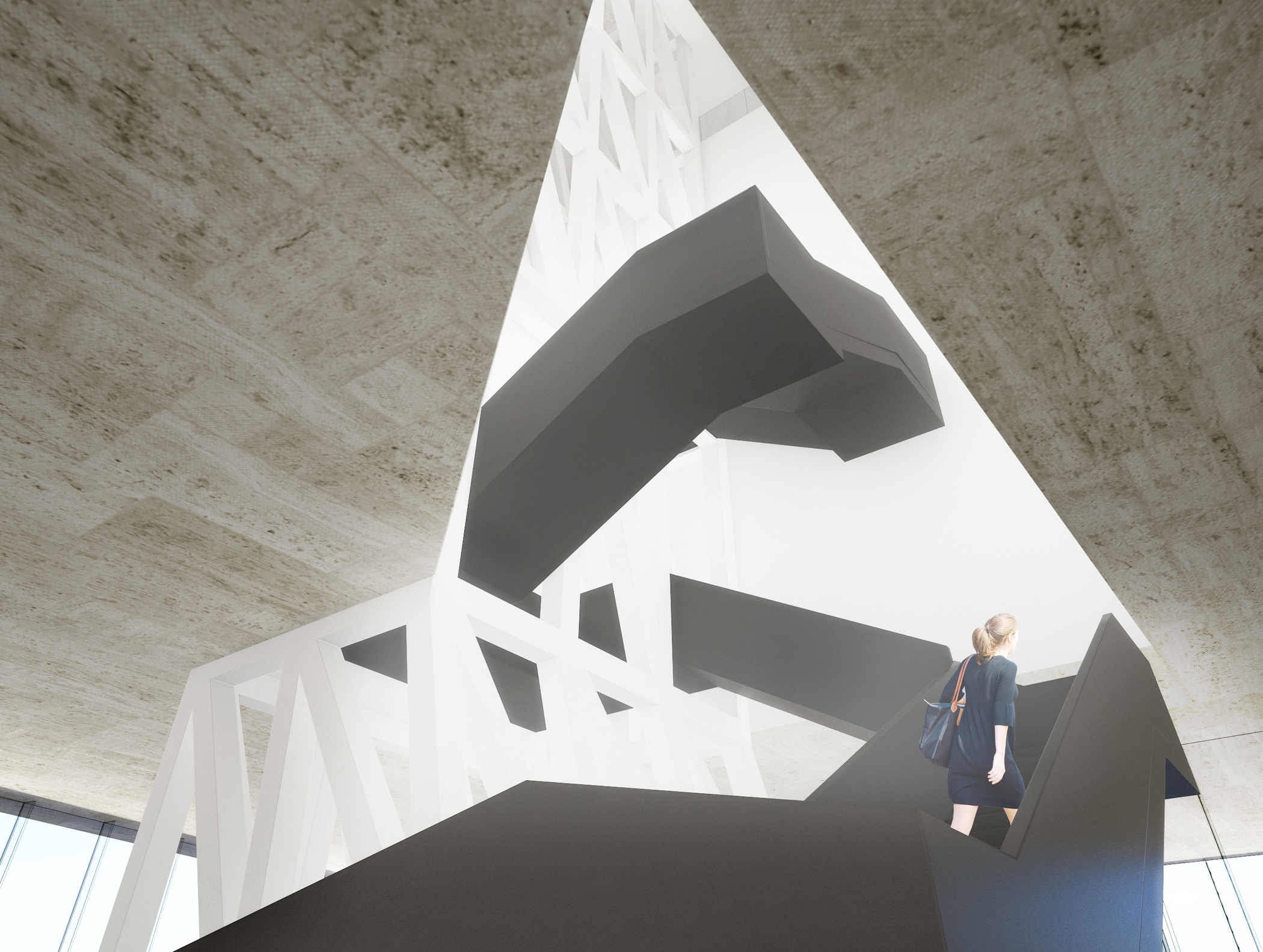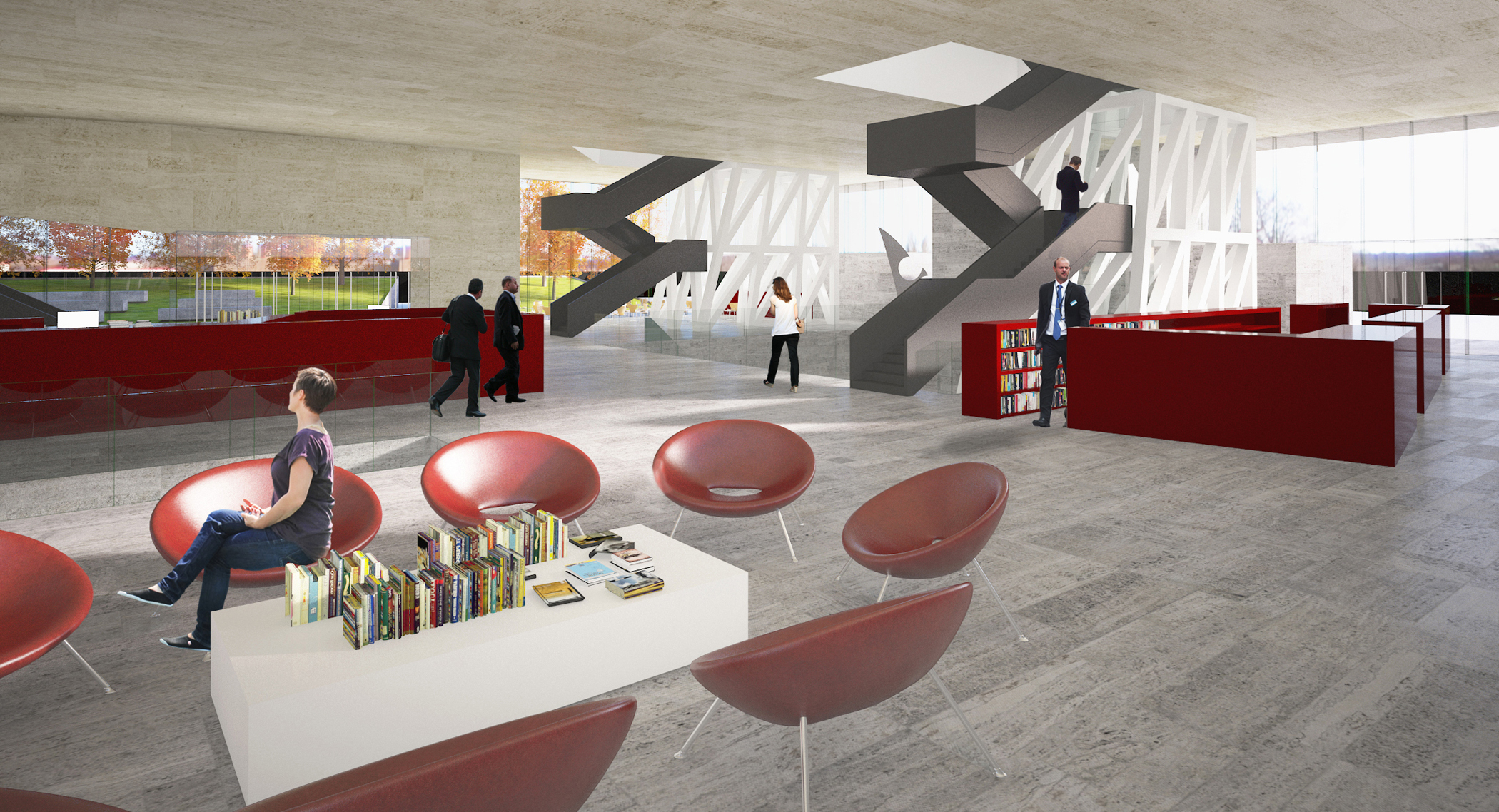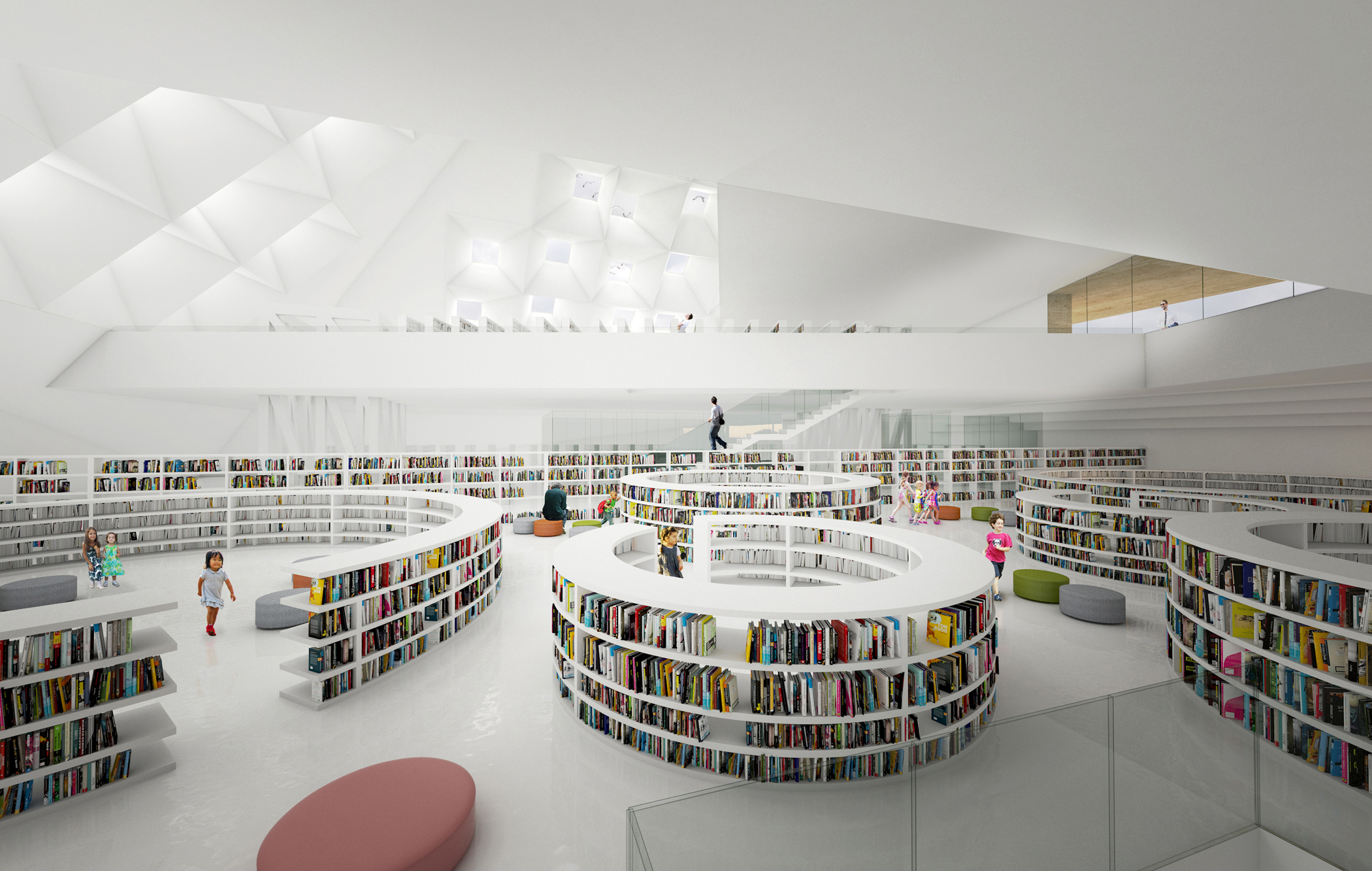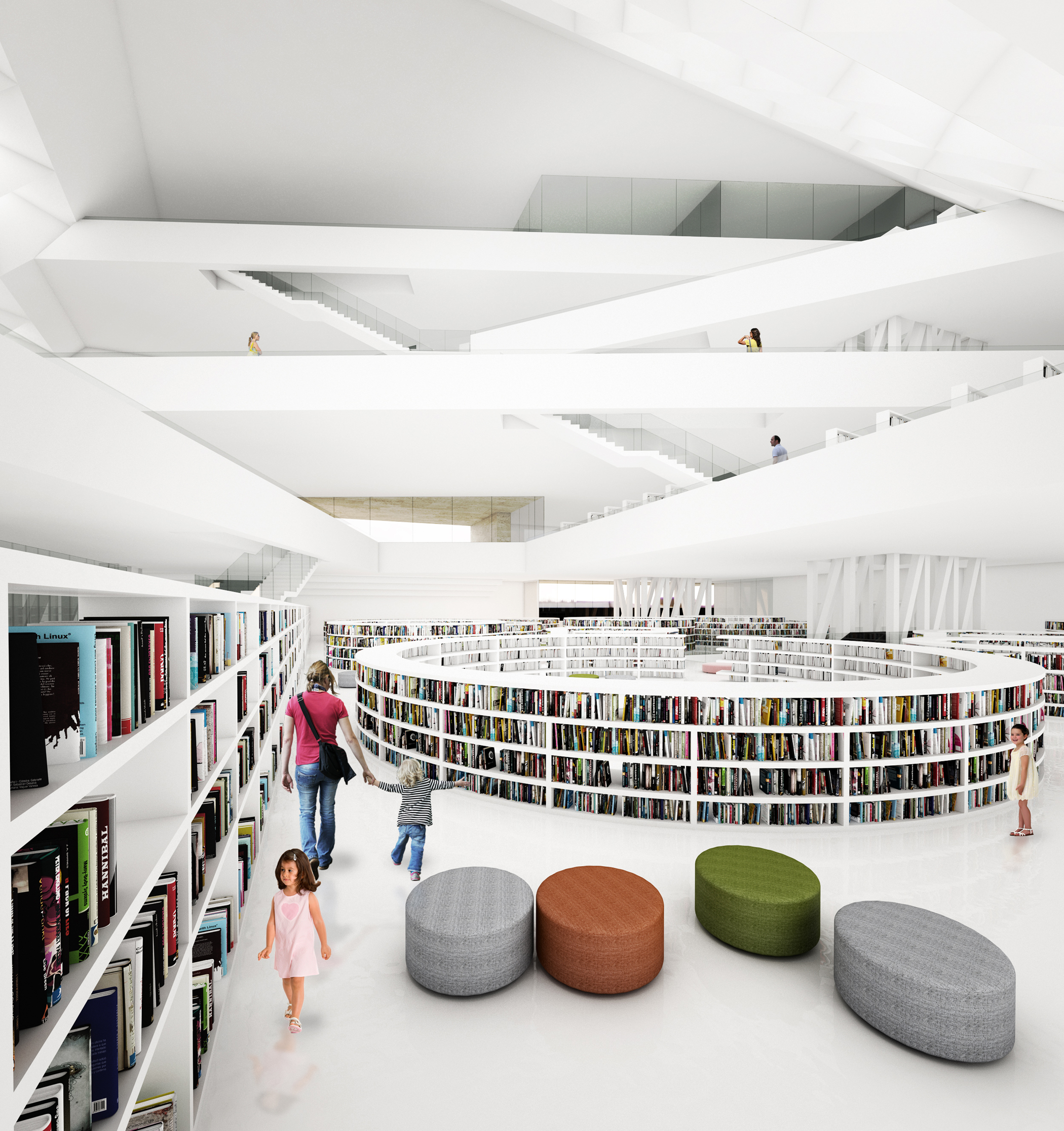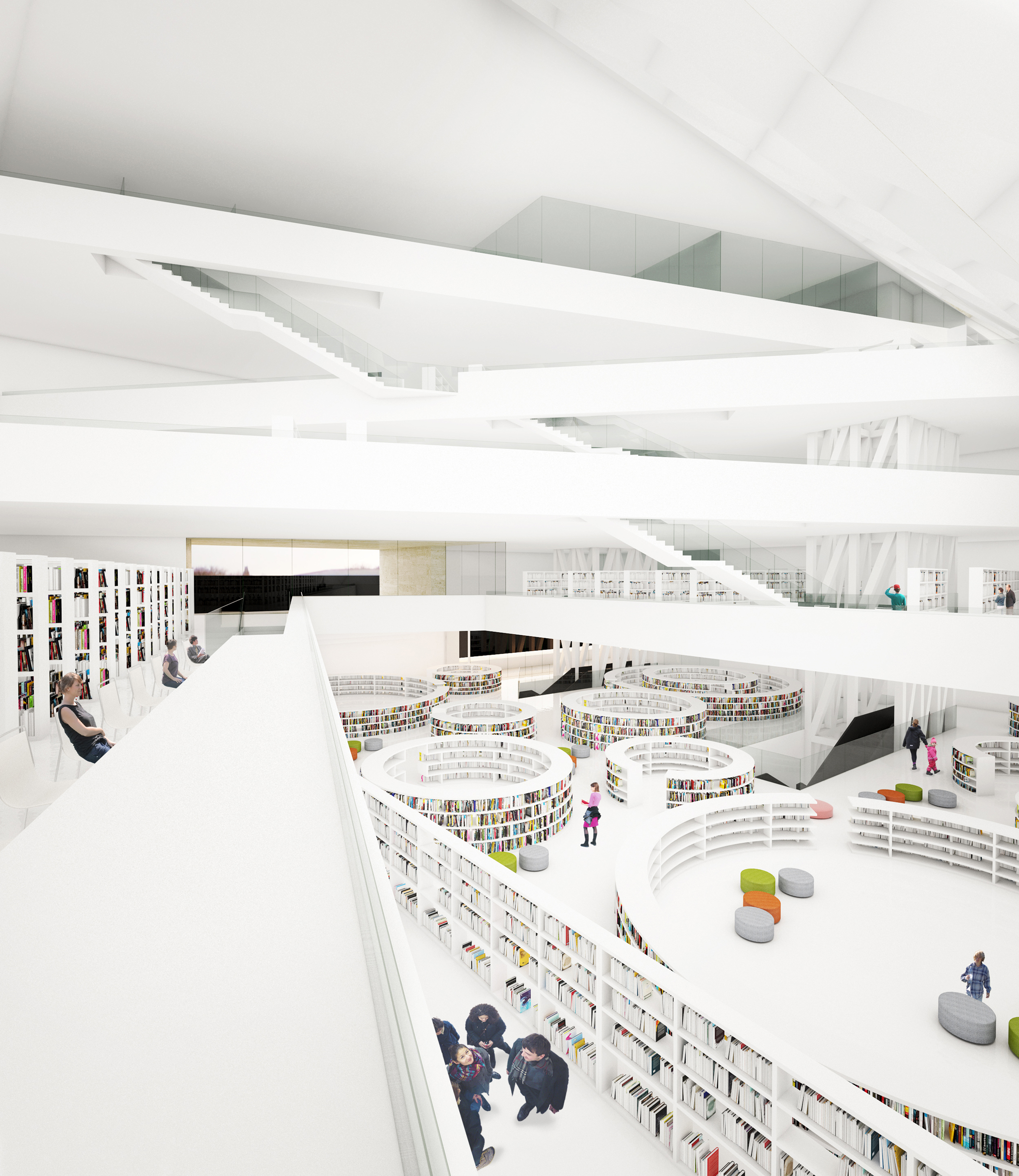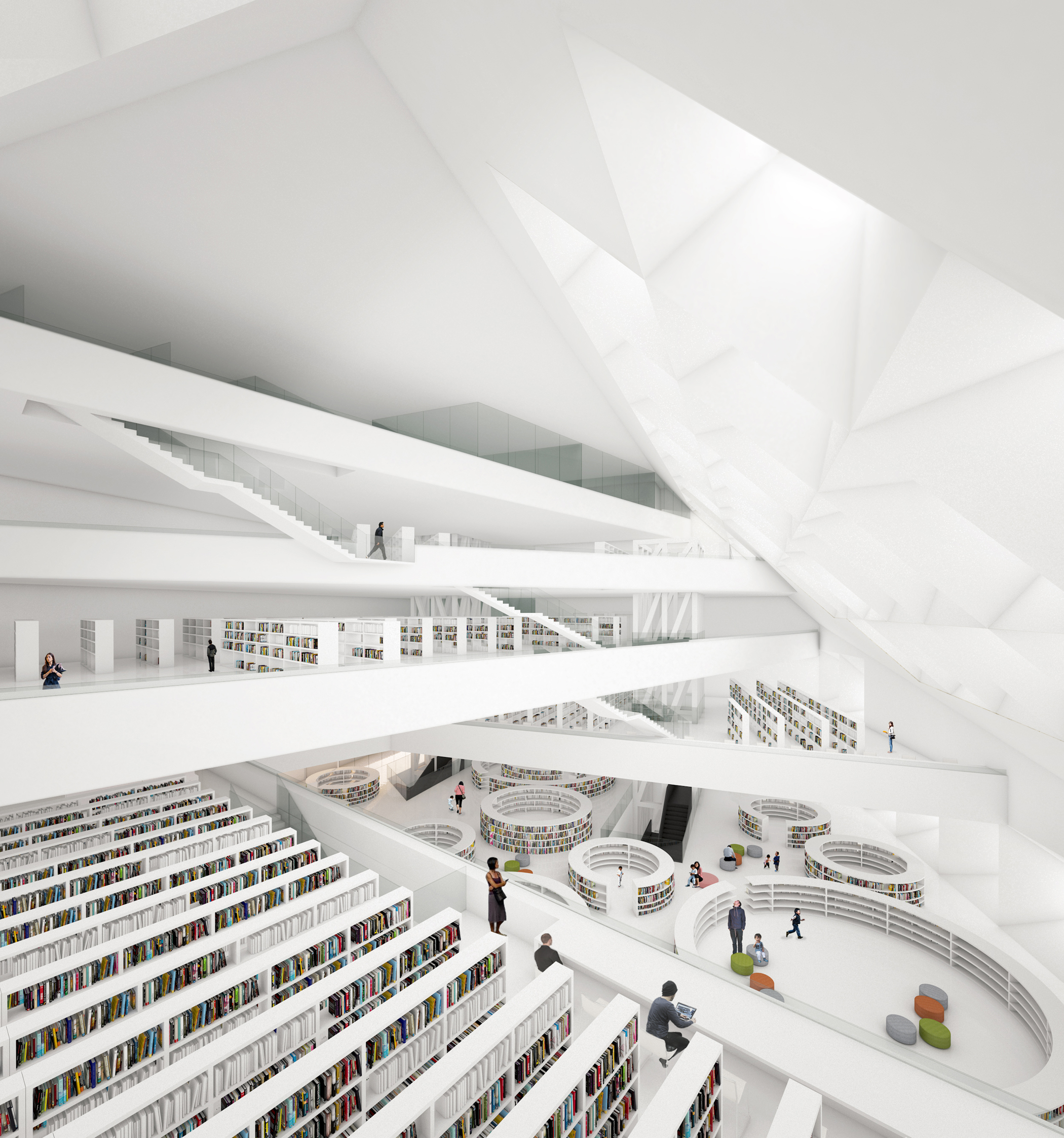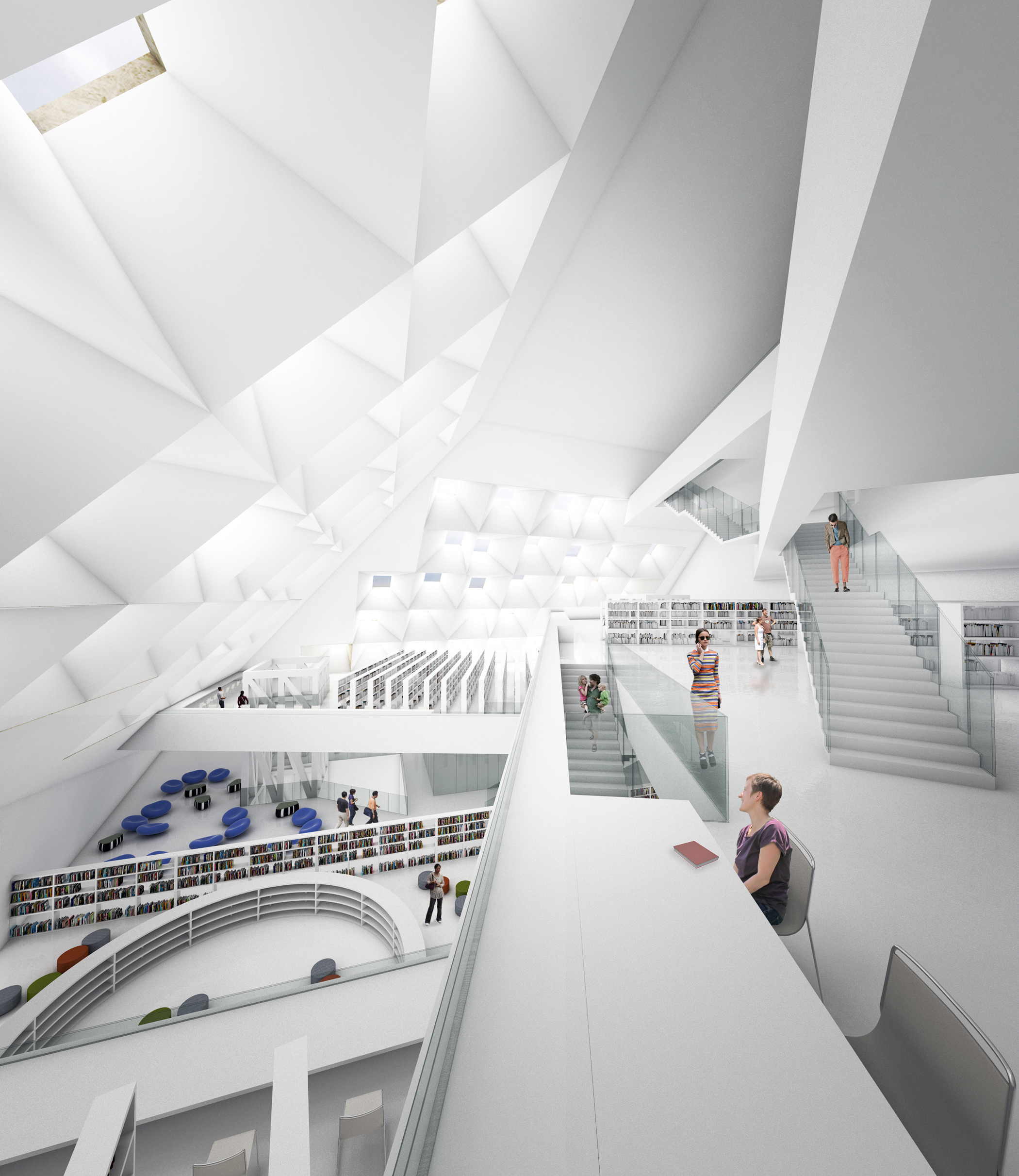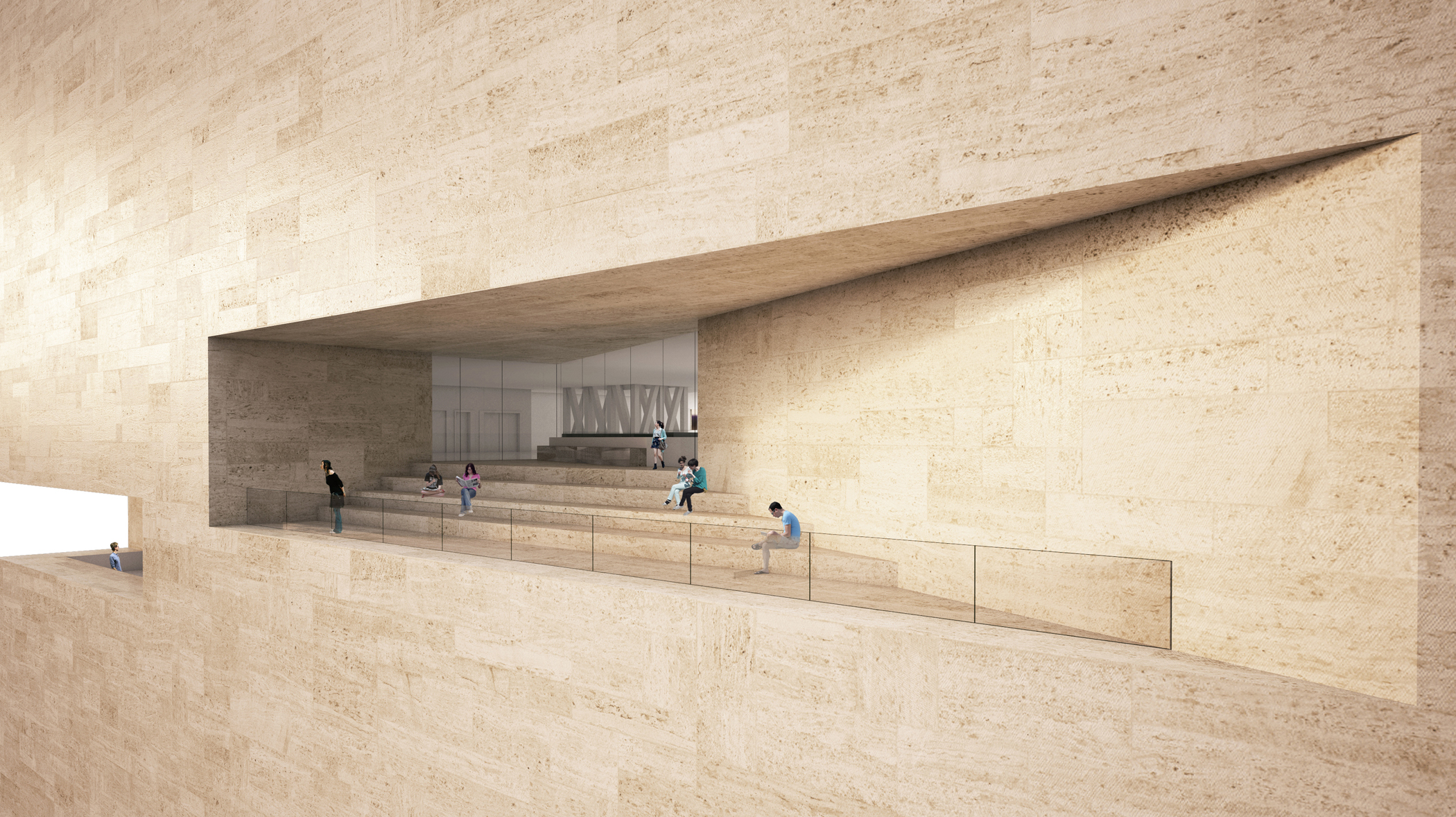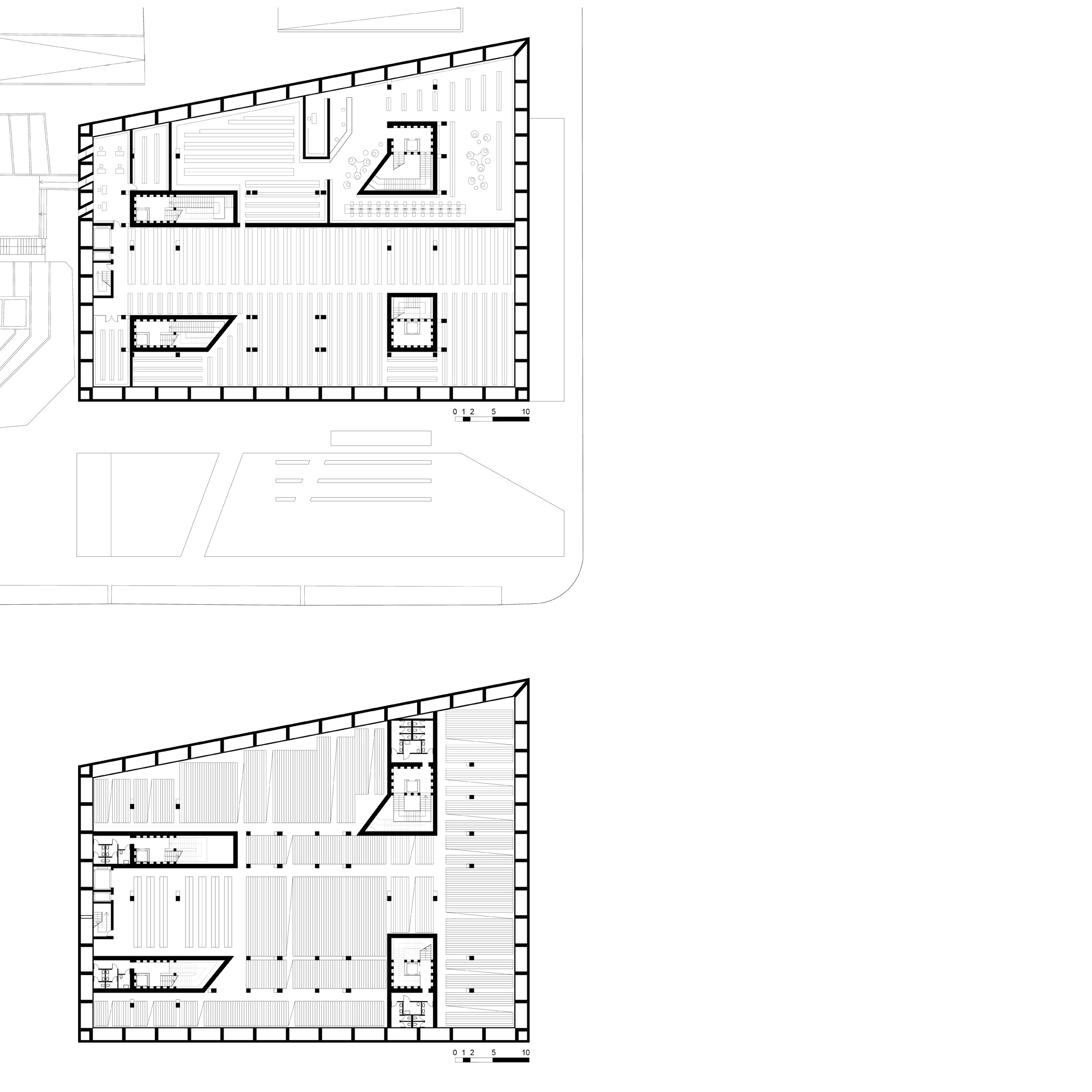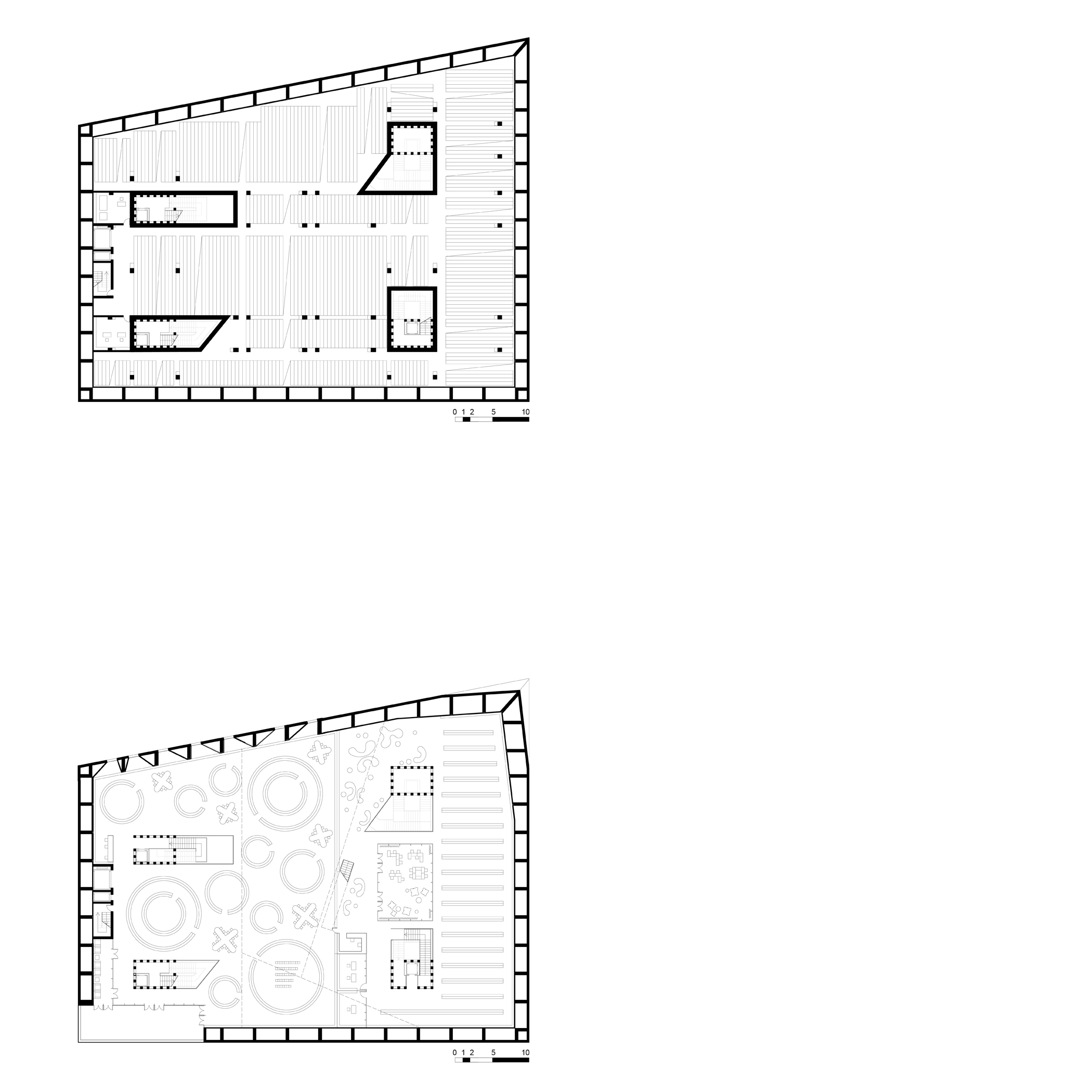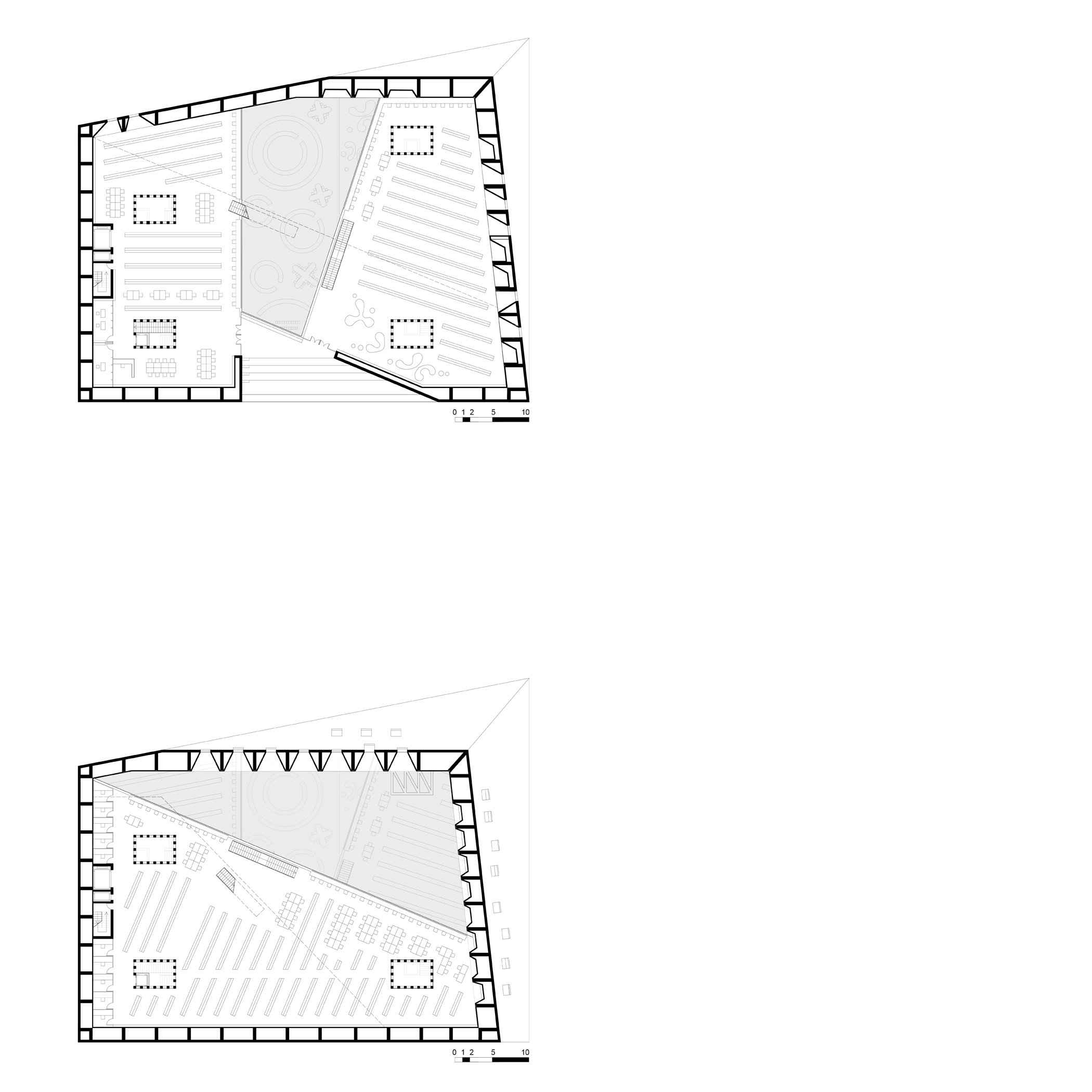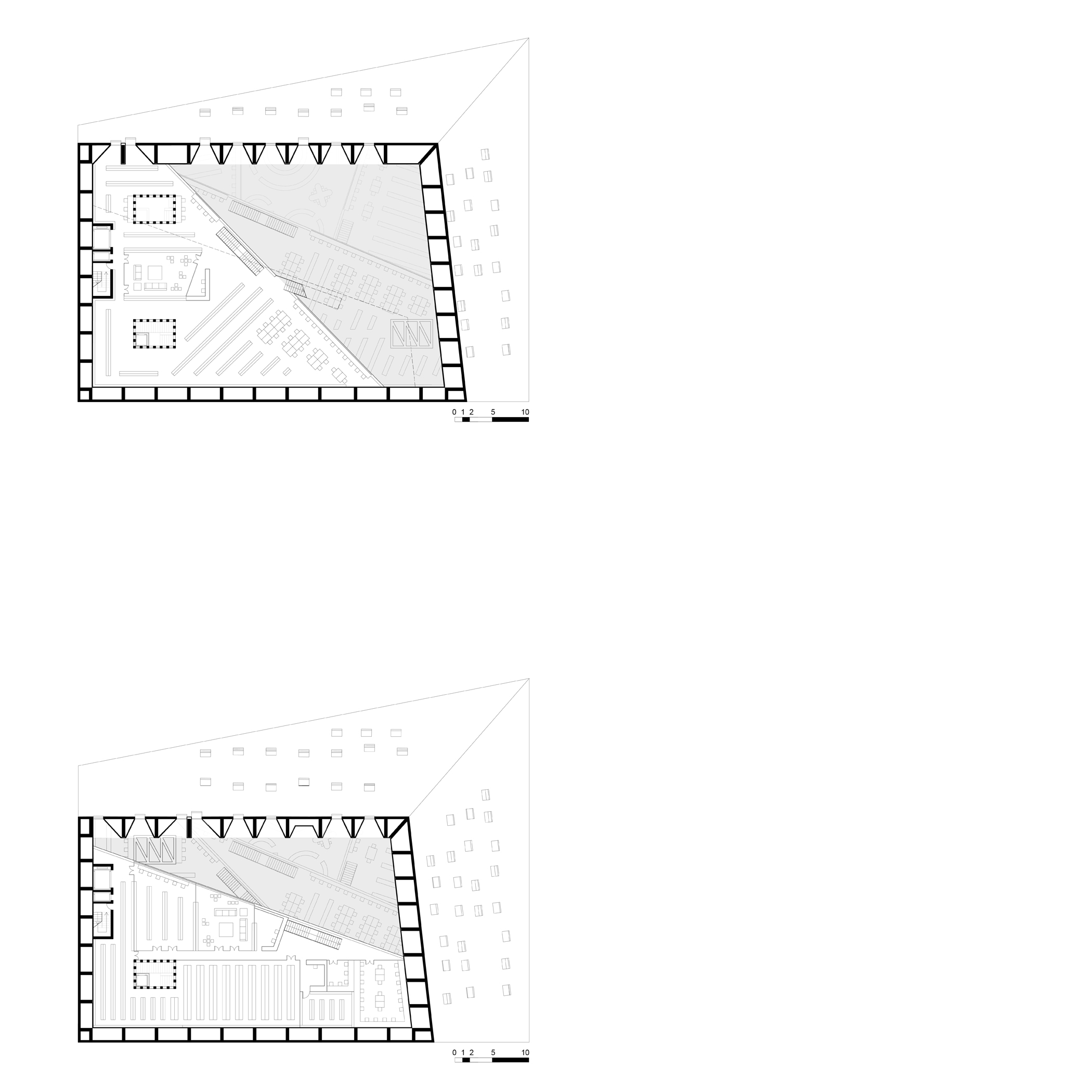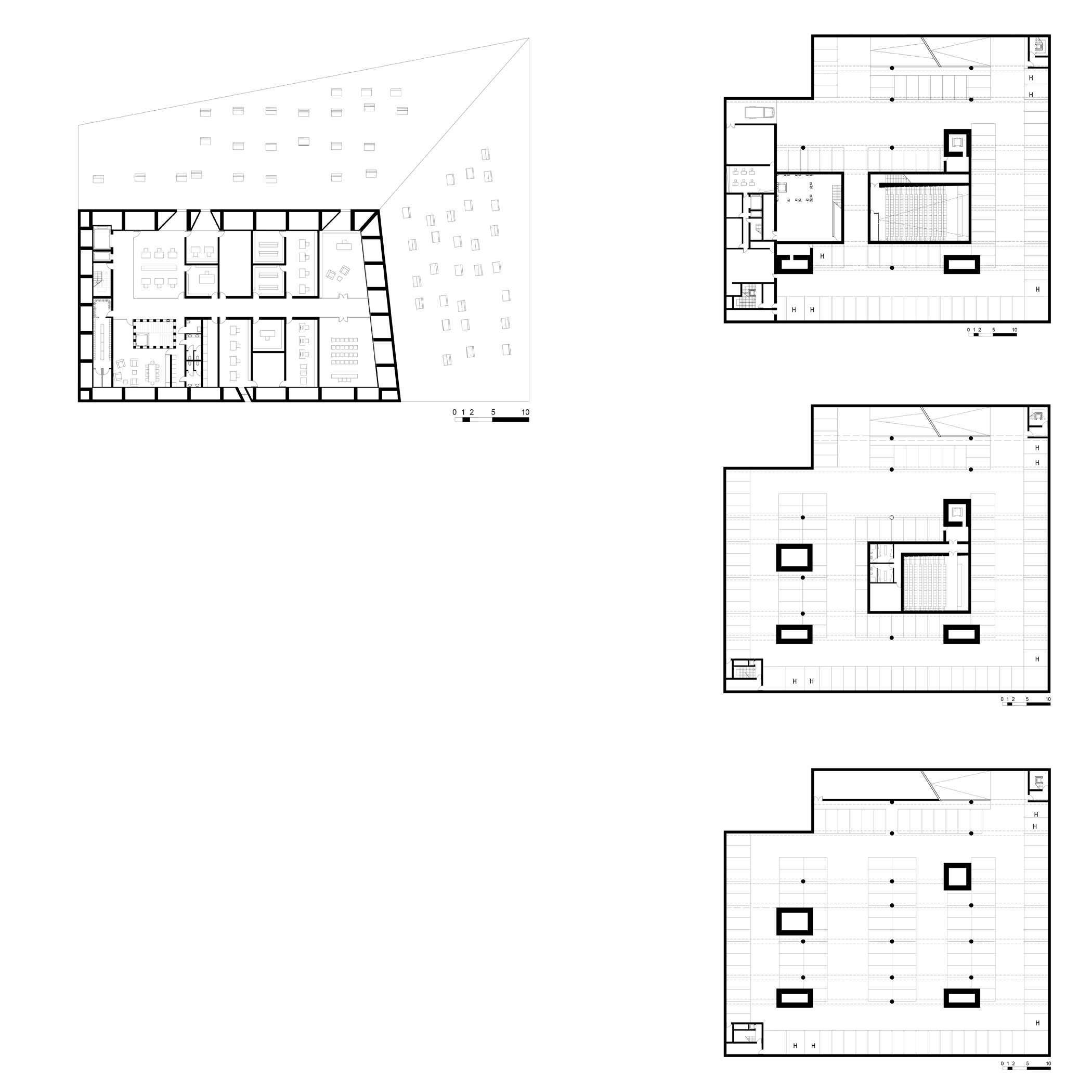 PROJECT: DELISABATINI architetti 
YEAR: 2015
NAME: Varna Library - International Architecture Competition
LOCATION: VARNA
CLIENT: Municipality of Varna, Chamber of Architects in Bulgaria
COLLABORATOR: M. V. Tesei
CONSULTANT: Arch. R. Smaldone


DOWNLOAD:

PUBLICATIONS:


The theme of the contest is a Regional Library that compares with the adjacent tower of the city of Varna and grows on multiple levels within a pyramid shape.
The new building, the library, is a solid and suspended volume which rises in the cityscape.
The project is designed for functional and spatial overlapping layers:
-The large Lobby with its urban character and patterned as a square,
-The big Storage, with its huge and suspended weight, which houses the treasure: the books,
-The vast and luminous Reading areas with wide terraces above the book storage
The new building compares its extrovert space of the ground floor, totally transparent, to the introverted and protected space of the upper library.
The visitors, rising through the thickness of the book storage volume with four panoramic staircases and elevators, pass from a chaotic urban dimension to that of study of the reading places. These areas reveal themselves flooded with light and imbibed of a contemplative silence.
From roof terrace and two large loggias, for outdoor reading, at the reading areas level, it is possible to the look at the Black sea.
On the city level, the maximum visual continuity of the very large lobby seems to project the new external green area inside the library.
SOME INDICATORS OF OUR PROPOSAL:
Ground level built-up area:    2.459,0 mq
Total built-up area of the overground levels (ground level included) :    19.422,0mq (without  the terrace\roofgarden of 847,0mq)
Total area of landscaped areas in the range of the competition plot and the Building:    1.259,0 mq
Number of parking spots in the underground garage:    325 (=309 + 16(5%) for people with disabilities).