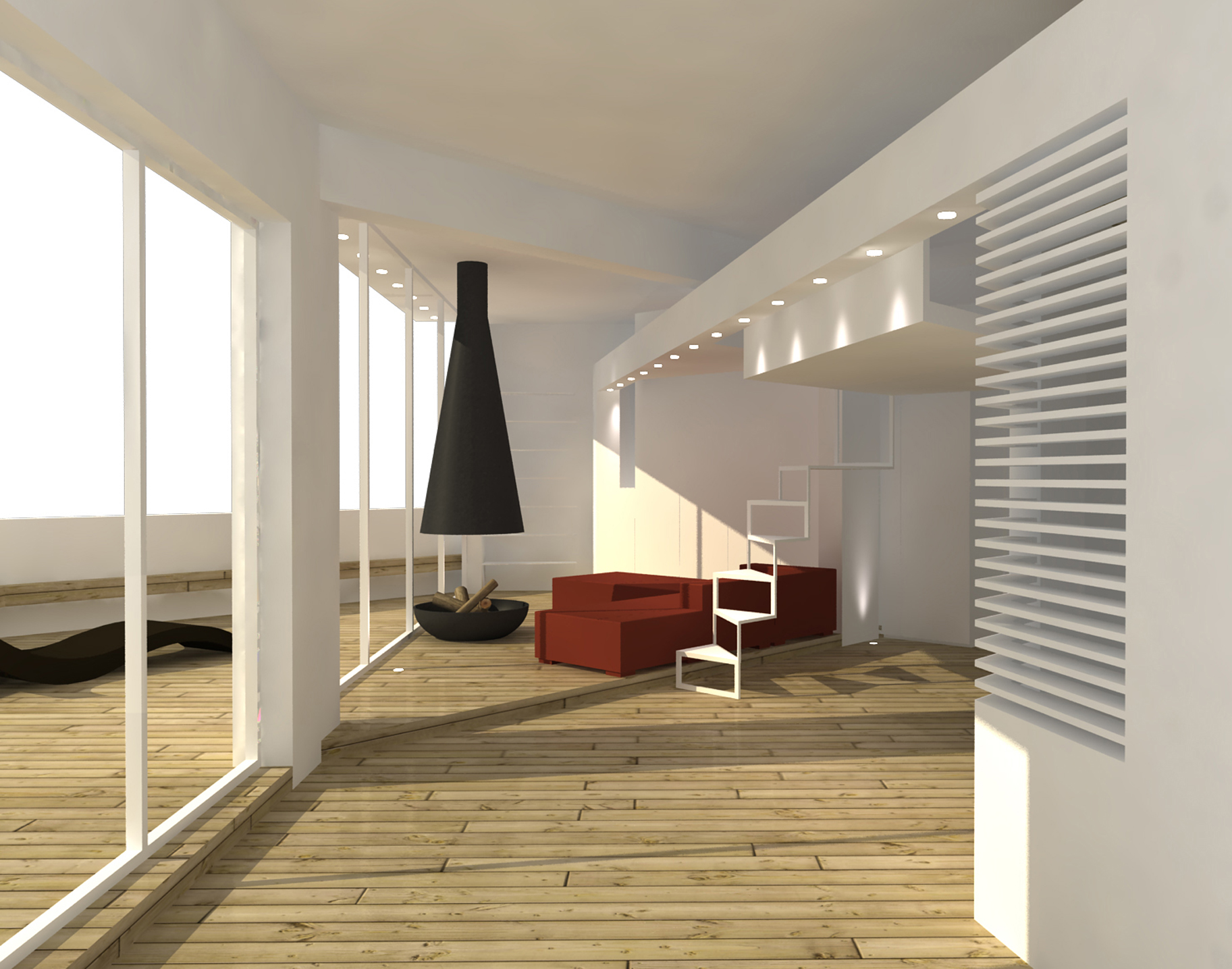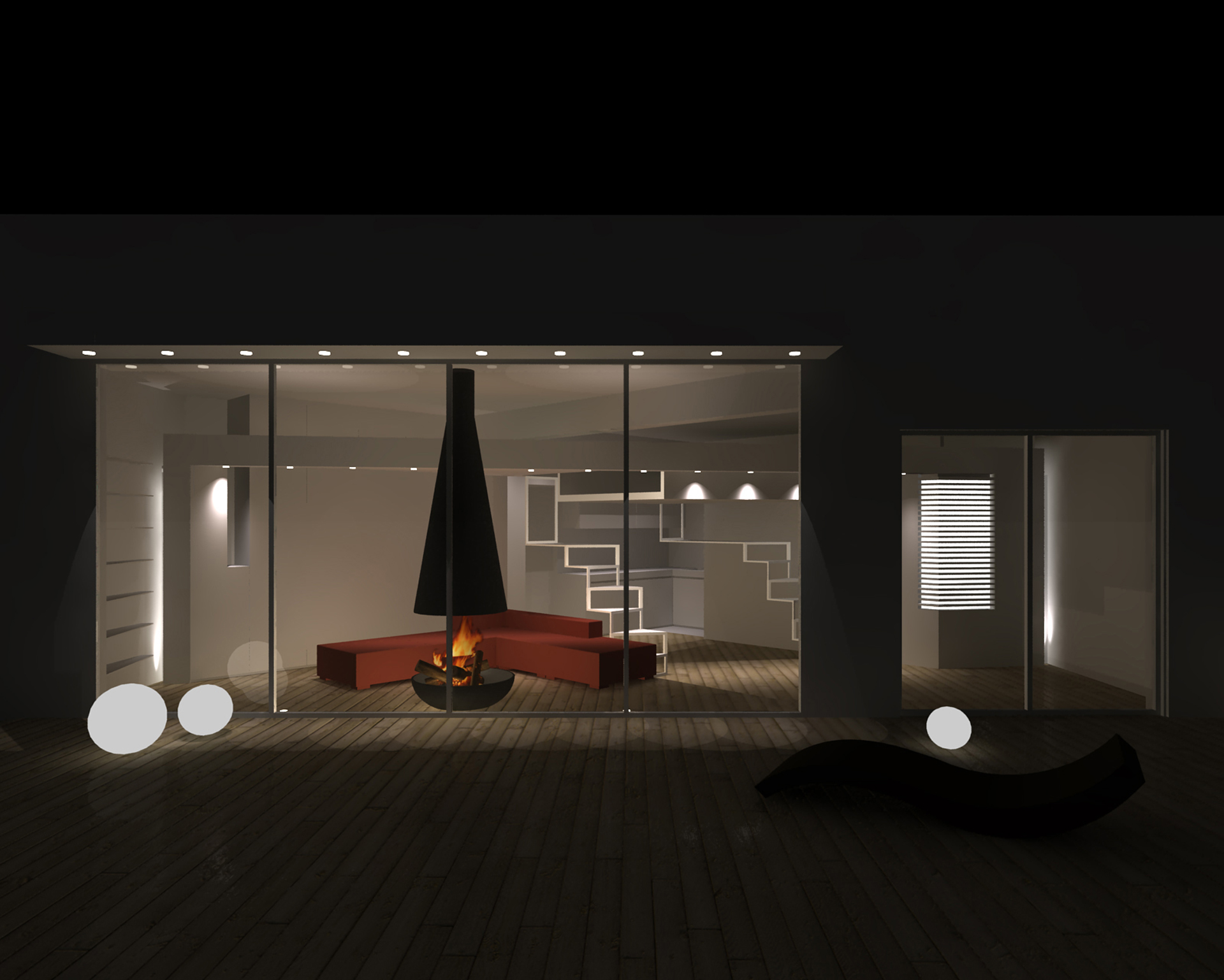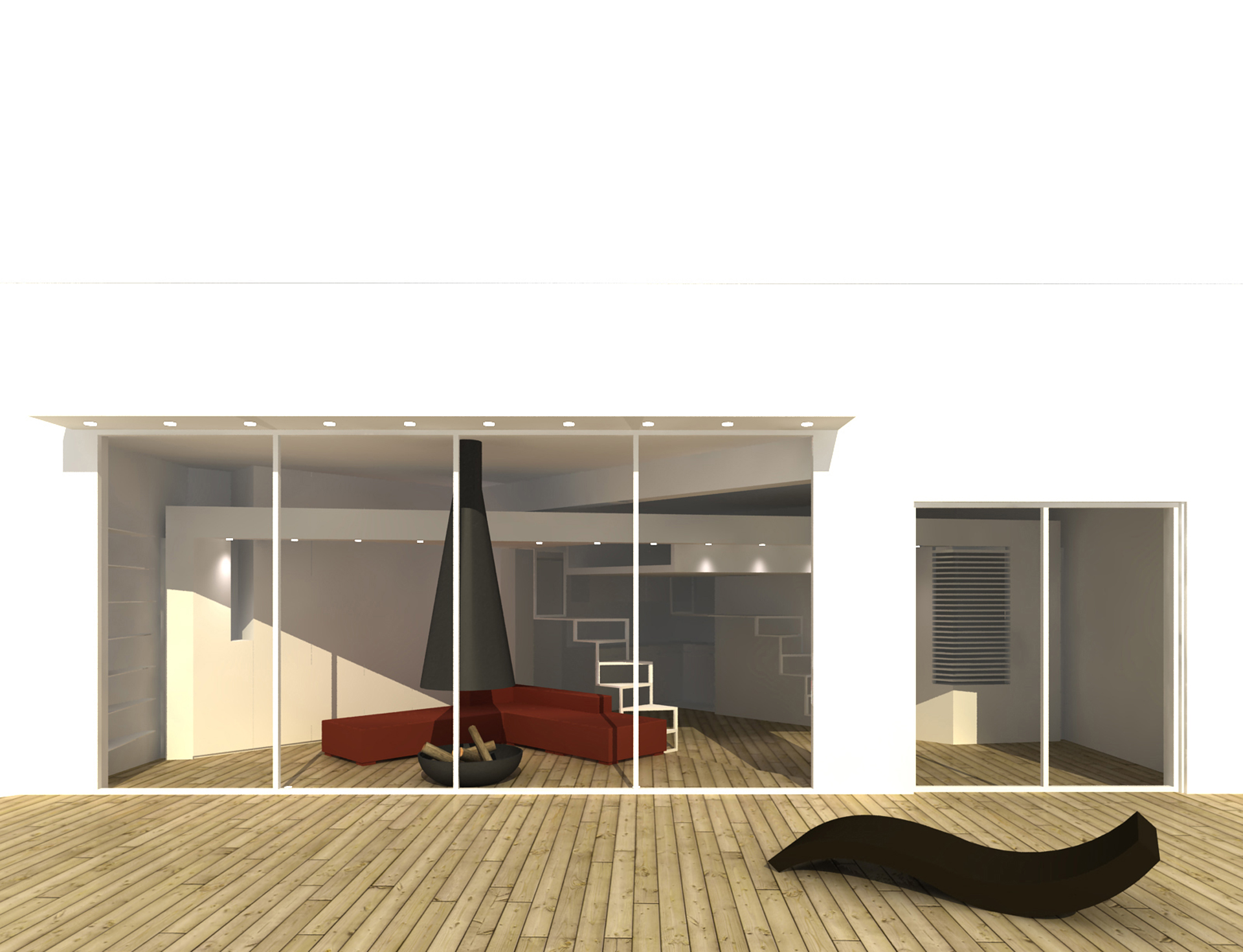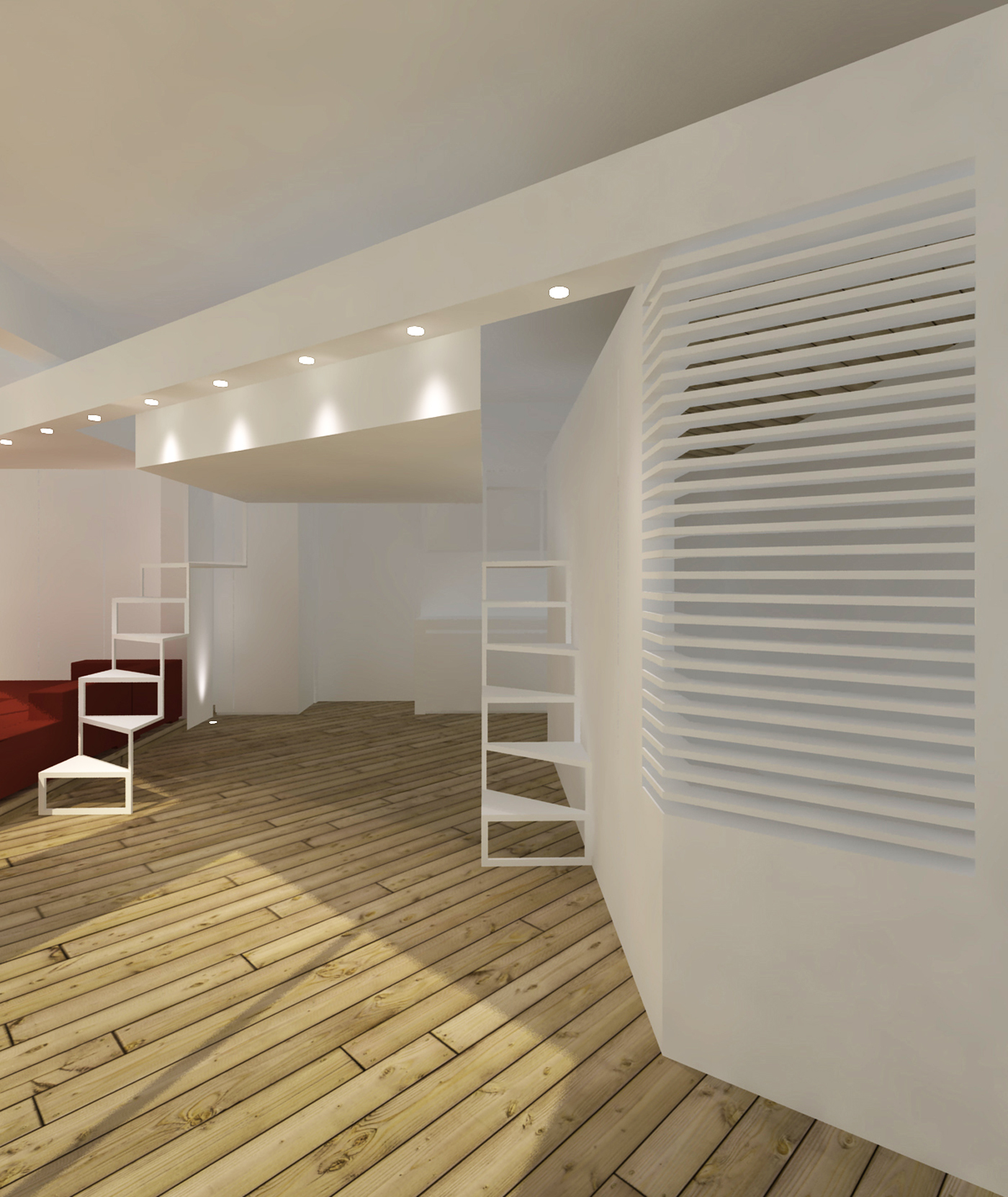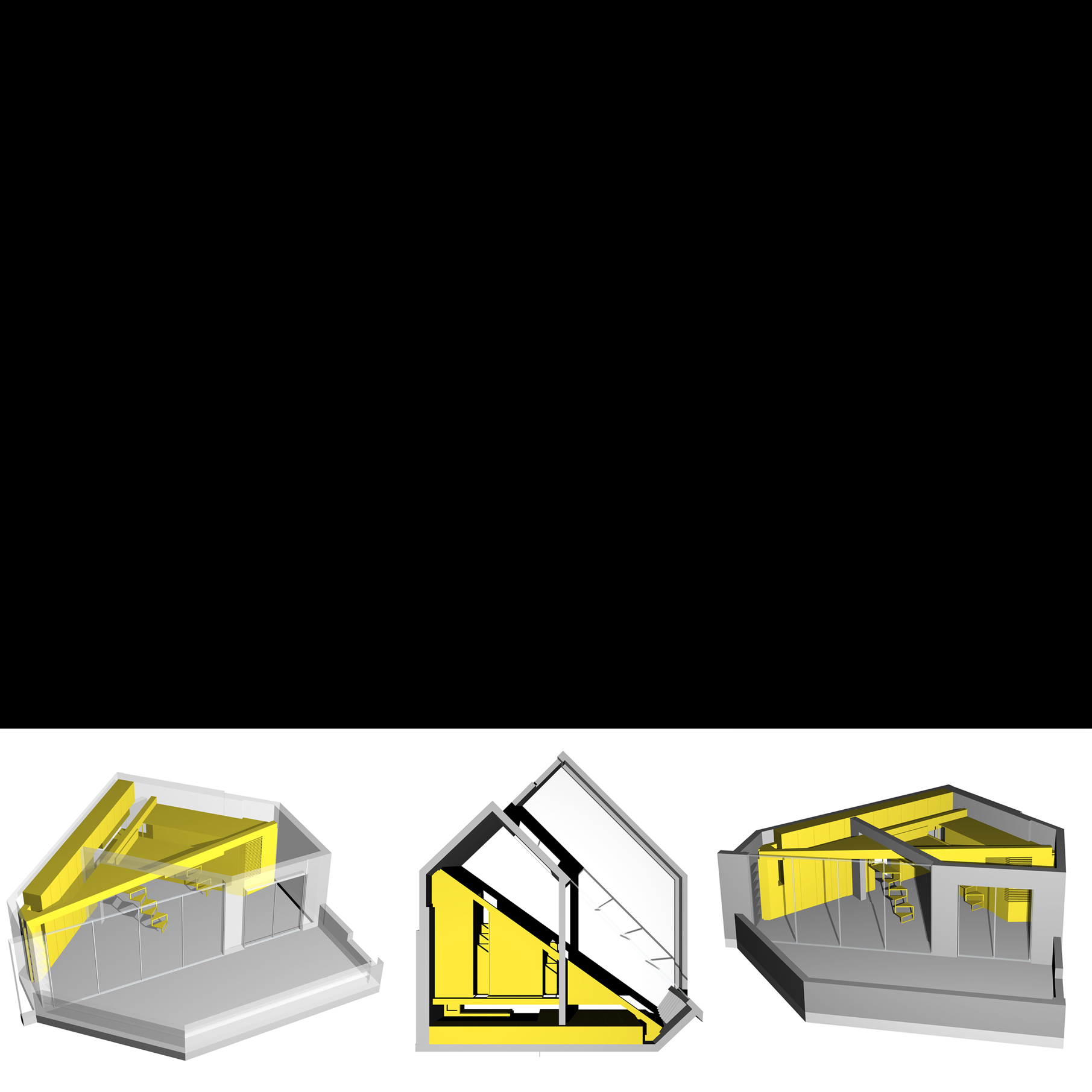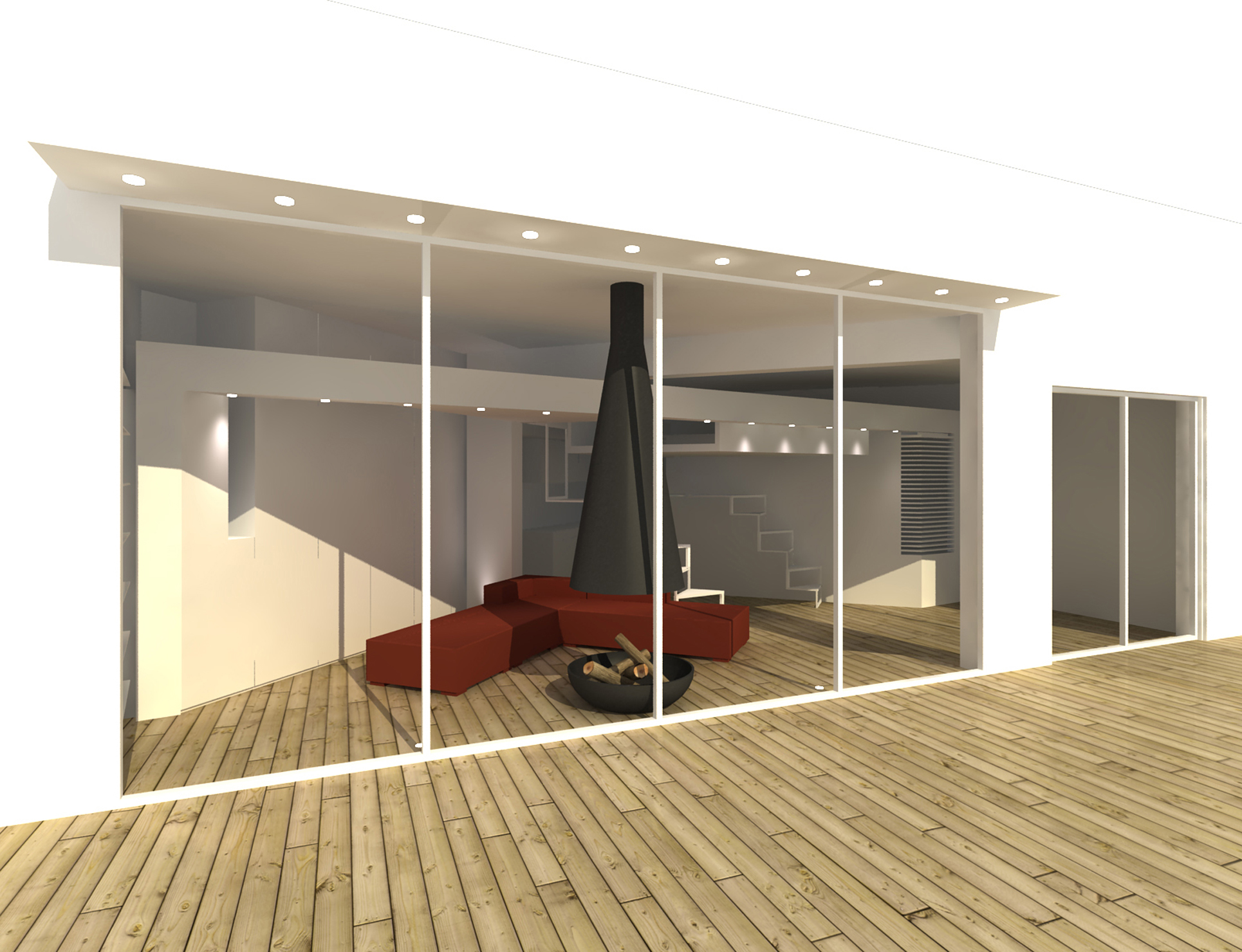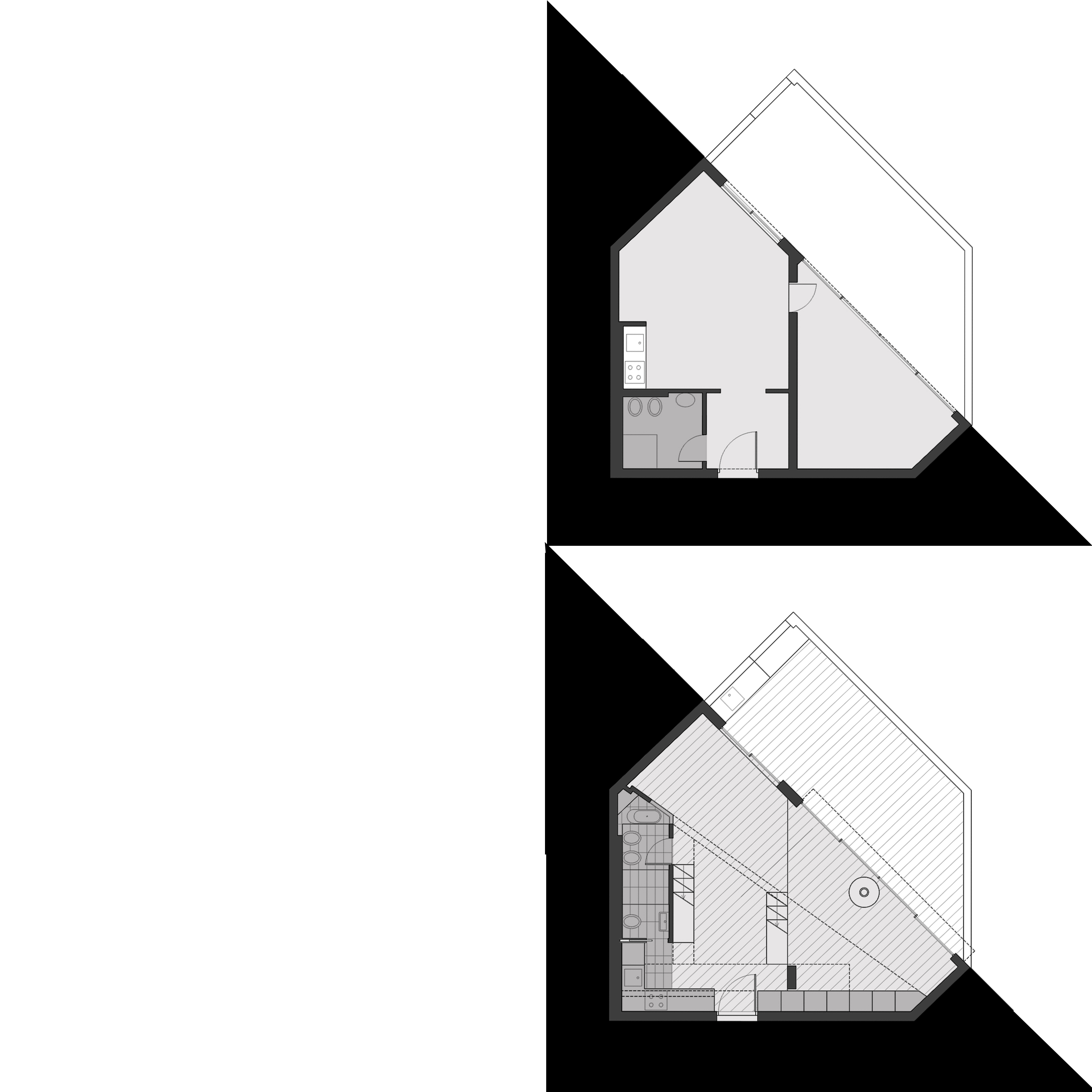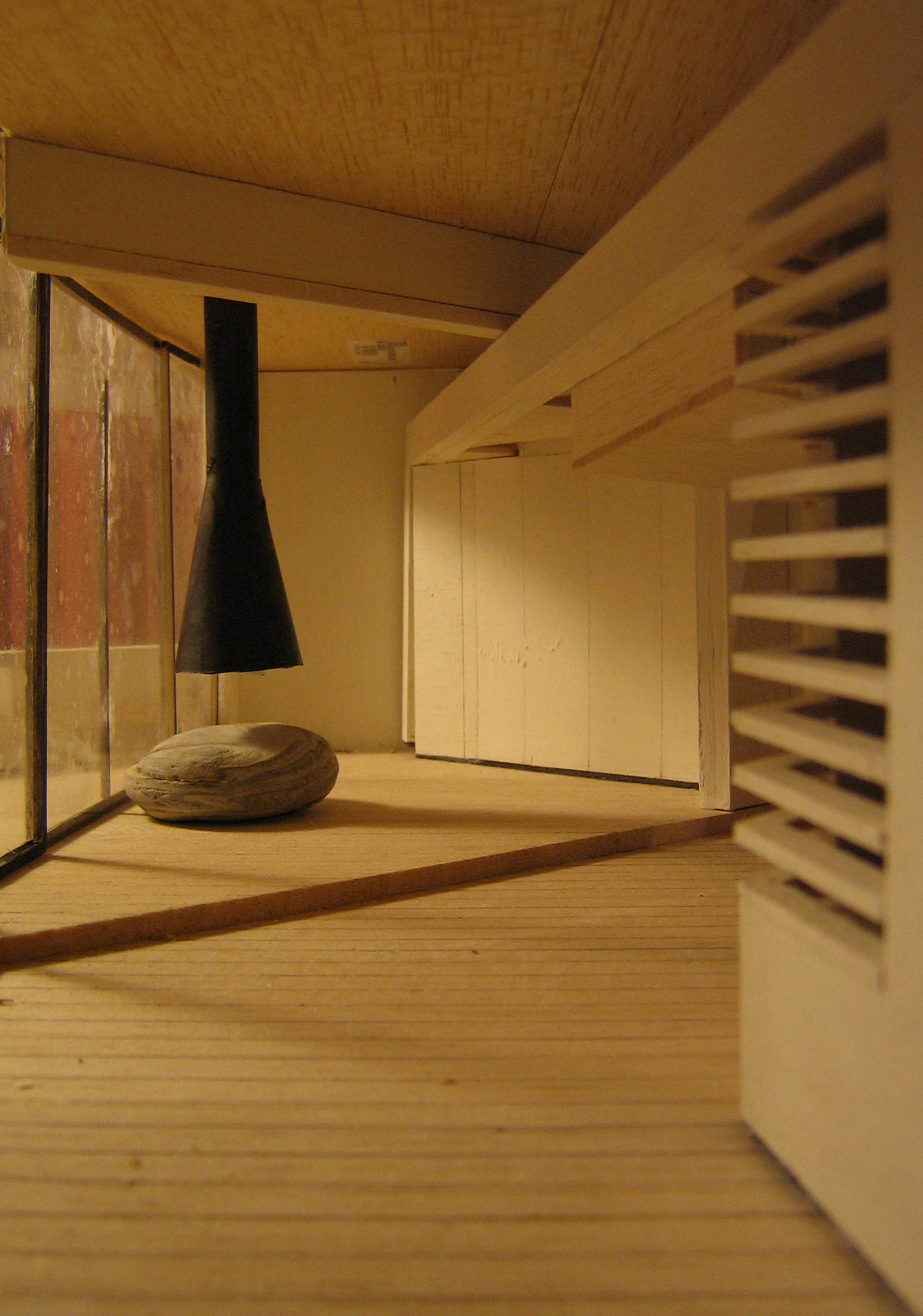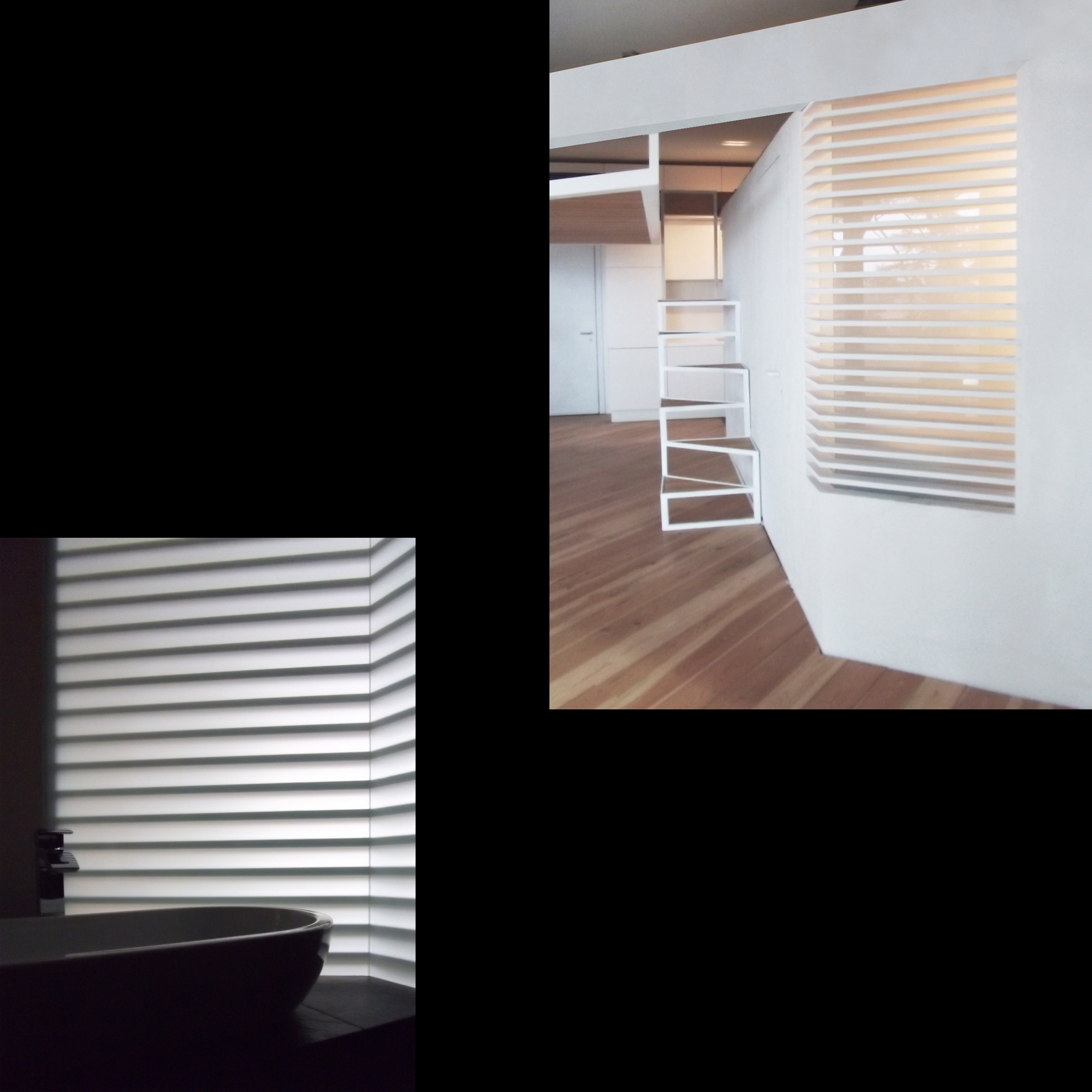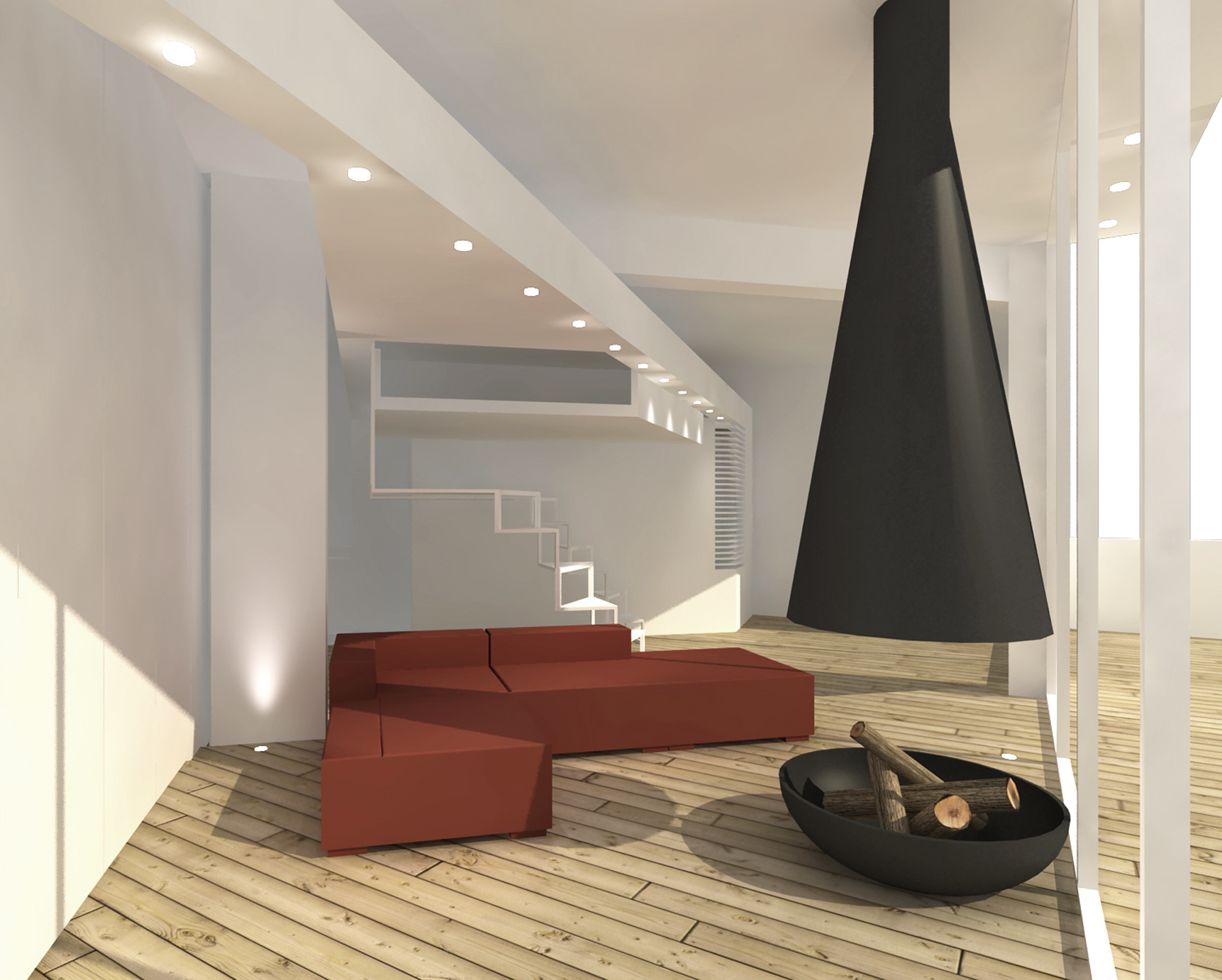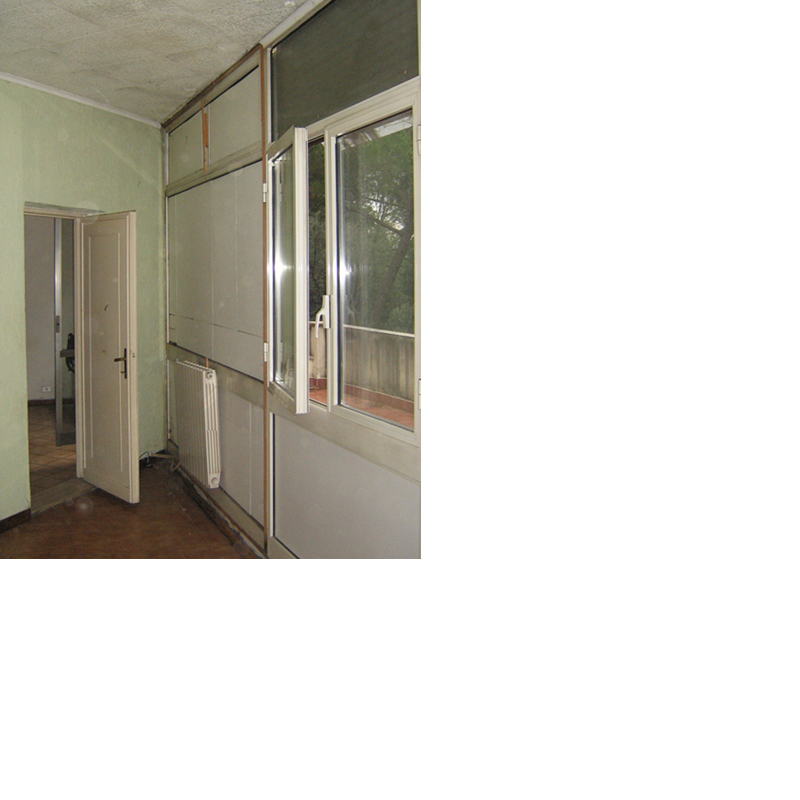 PROJECT: DELISABATINI architetti 
YEAR: 2008
NAME: Loft
LOCATION: ROMA
CLIENT: private	


DOWNLOAD:

PUBLICATIONS:

A particular view characterizes the apartment. It directly overlooks on a pinewood through which is possible to see Rome skyline.
In the design of this apartment, there were two fundamental elements to be highlighted: a research of internal spatial continuity and the connection between interior and exterior.
The original internal partition, divided in two distinct rooms now is changed. All is demolished including the external wall that becomes a large glass wall.
The new space, unitary and continuous, finally searches a direct contact with outside.
Inside the apartment, there is a single one object.
It folds up several times, conforming like a bridge structure that does not obstruct the view on environment.
It is composed by a wooden beam that crosses at 2.0 meter height the entire space. In left side, it is placed on a white object in masonry. It is lower than the apartment not to be confused with perimeter walls; it collects everything within itself.
On the edges and in its thickness, there are a kitchen, a wardrobe and two little bathrooms.
A sleeping area hangs at the wooden beam and it is reachable by two little staircases. 
The steel fireplace is a black presence, an isolated element in front of glass wall.
Another element is very important: wooden planks of pavement increase the concept of continuity between in and out.
The day of the inhabitants is marked by the natural rhythms and the changing of the seasons. They are visually immersed and participating in direct contact with sun light and all weather events.