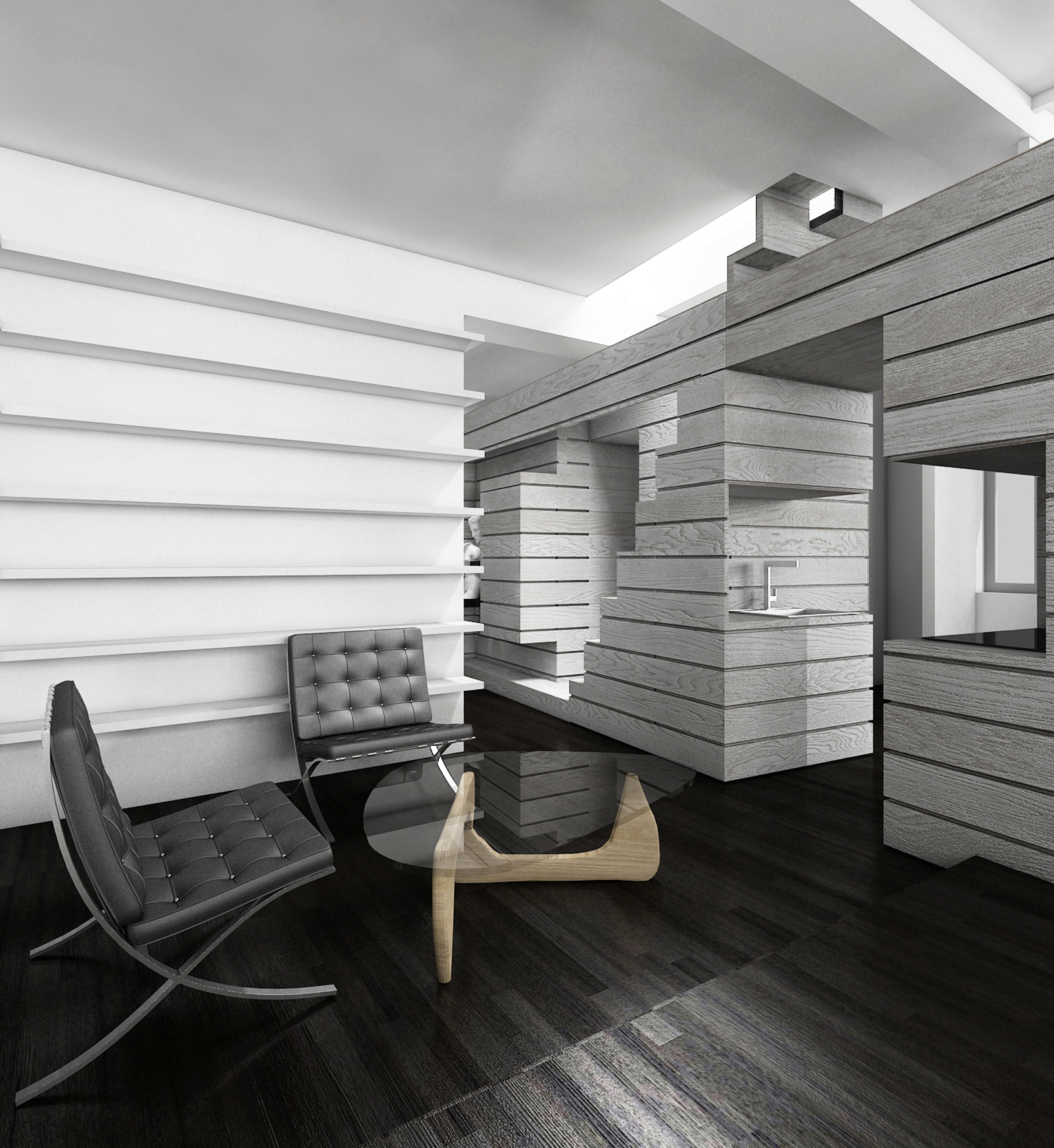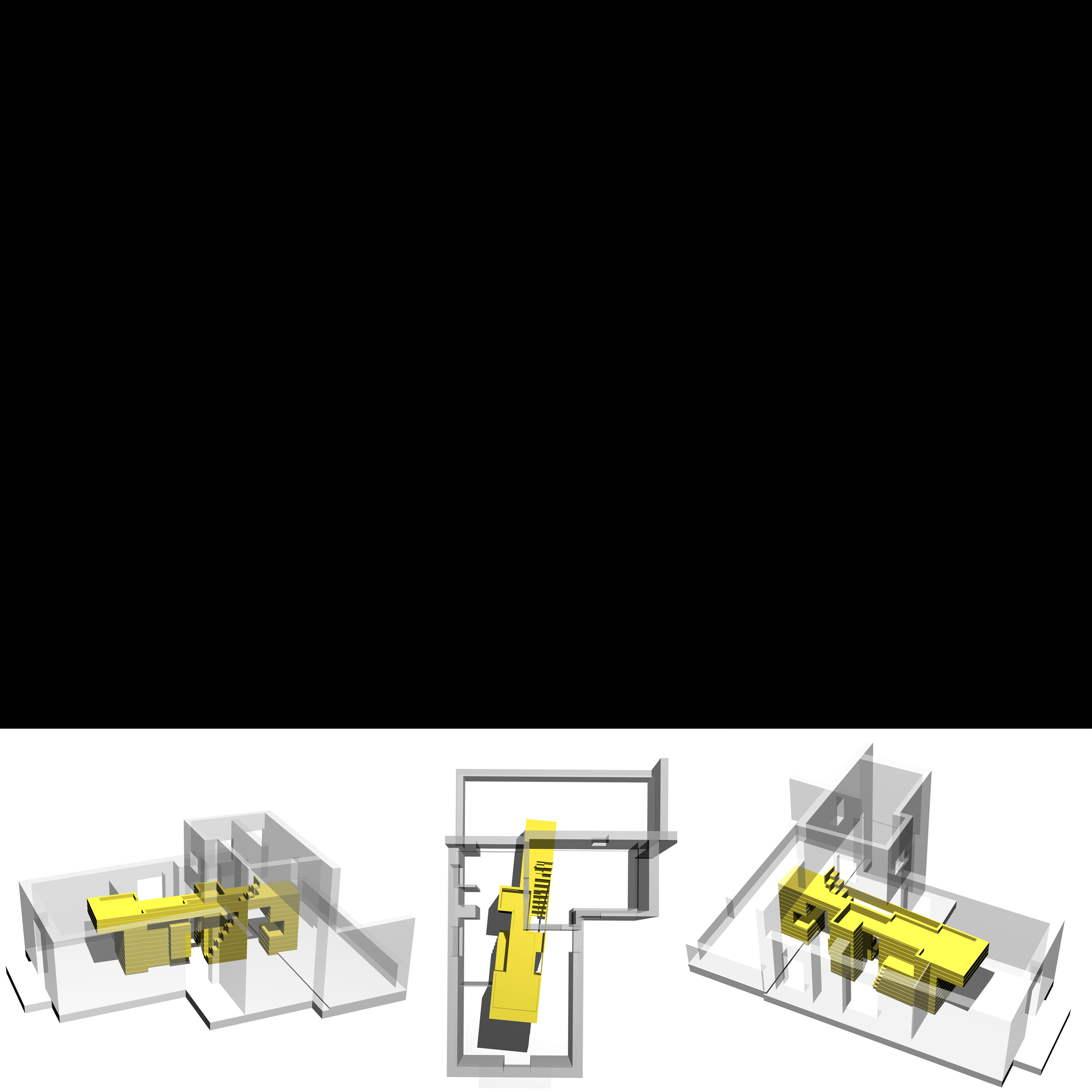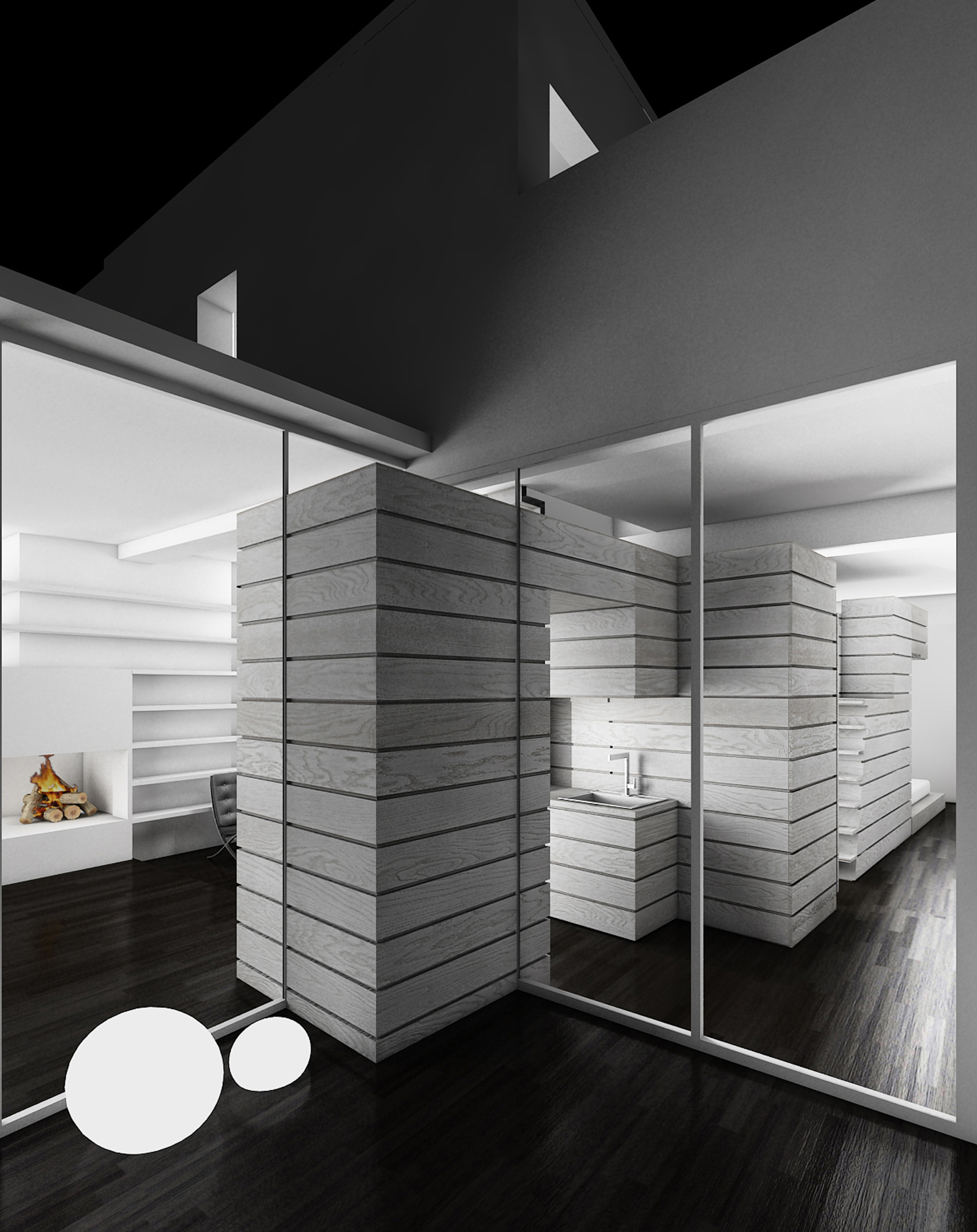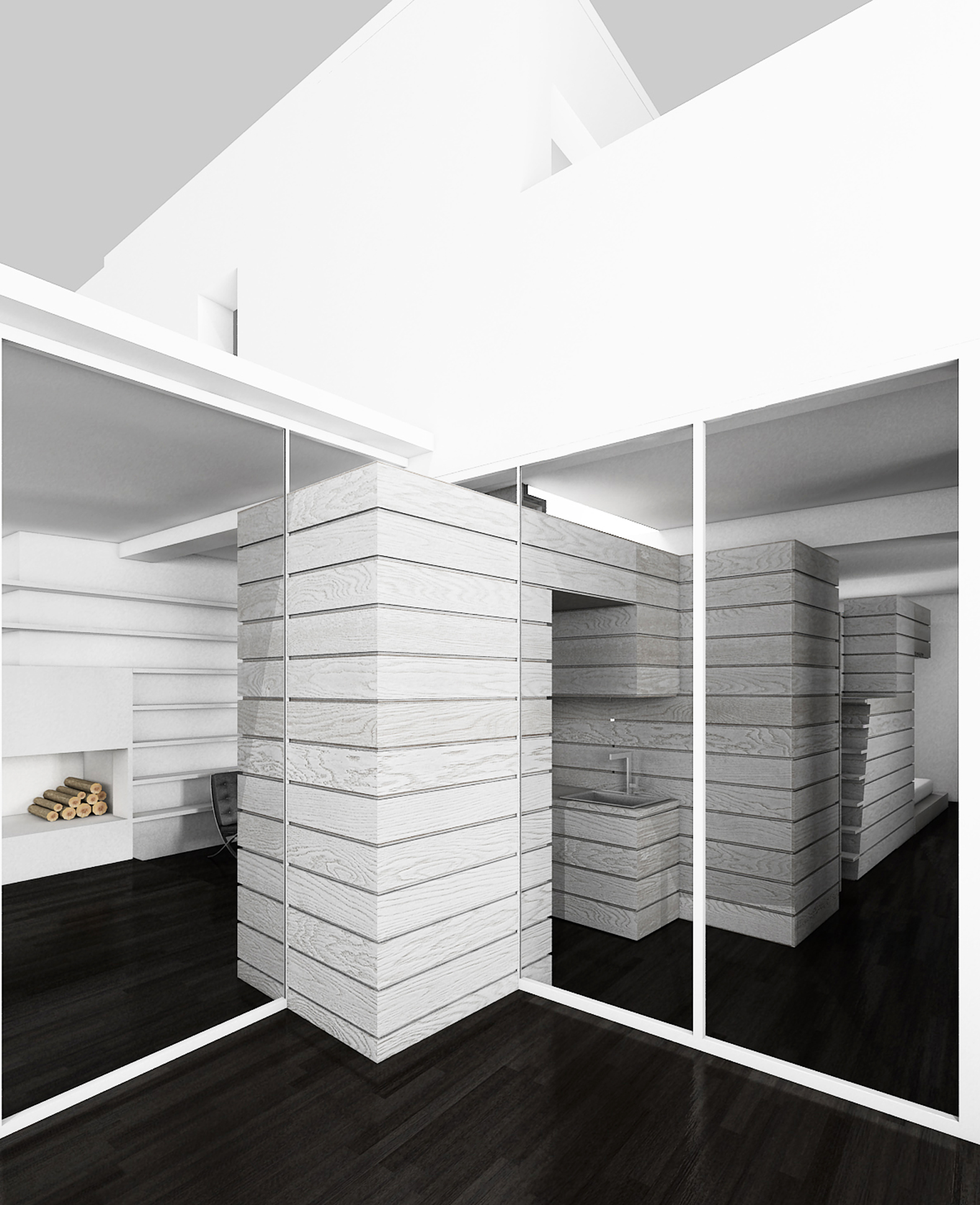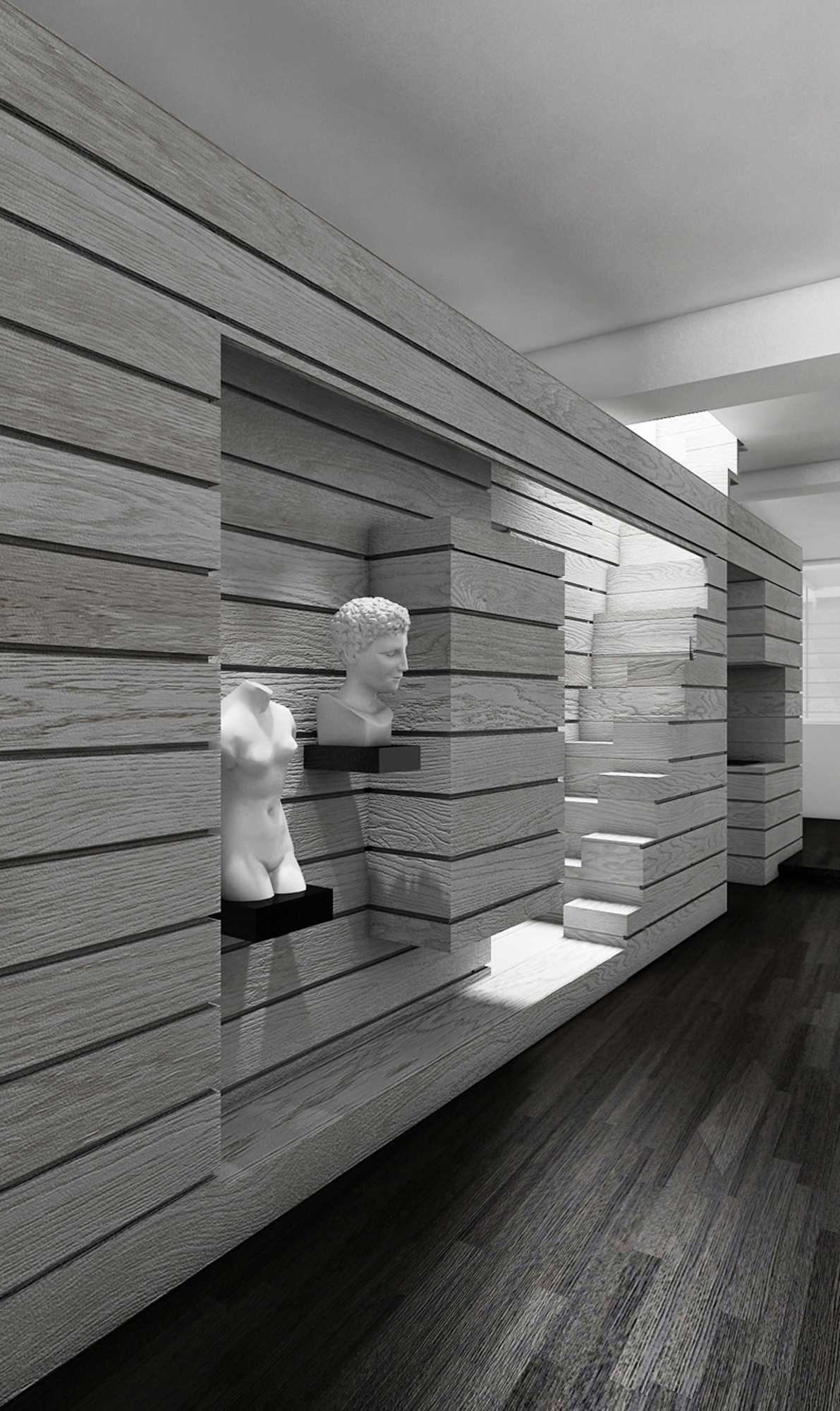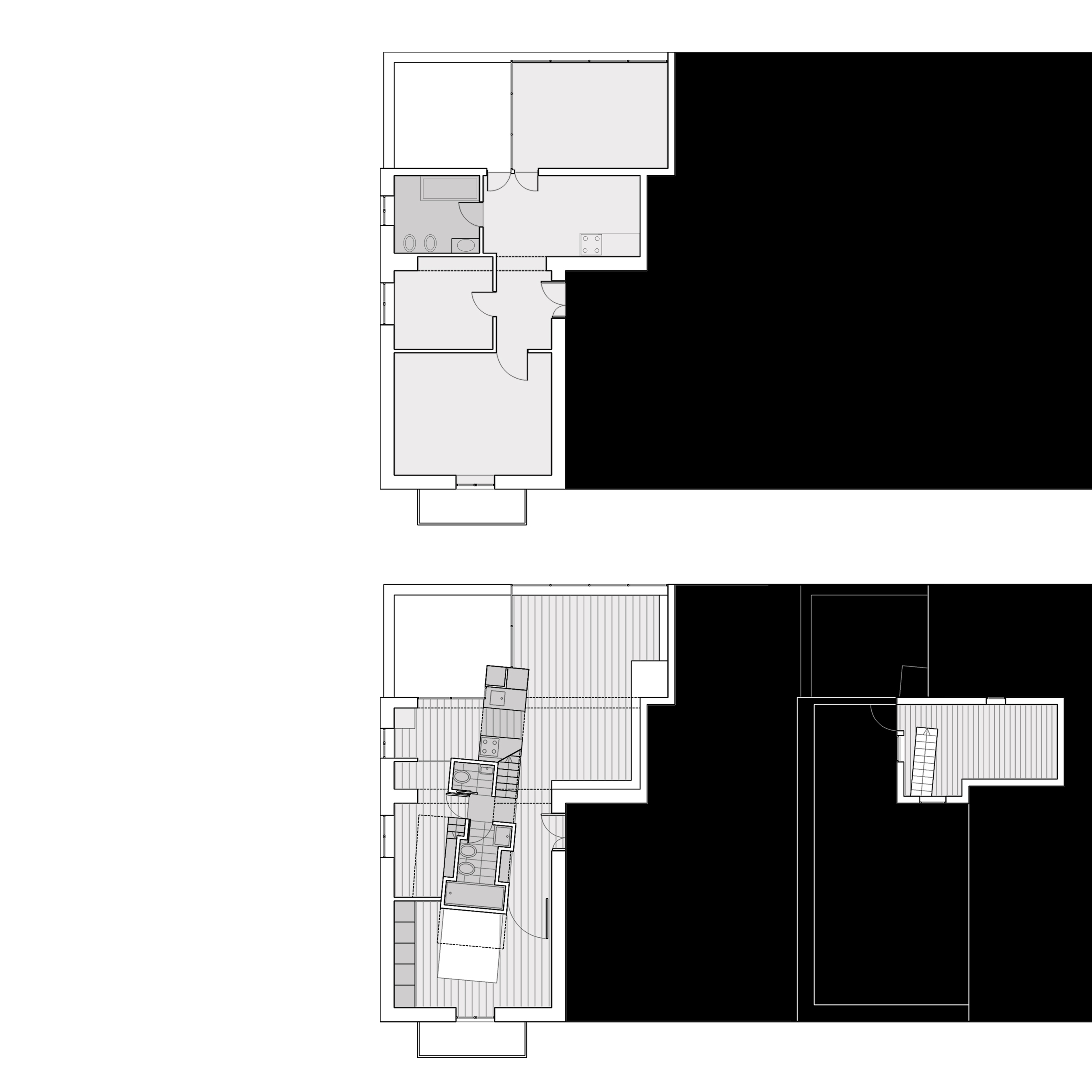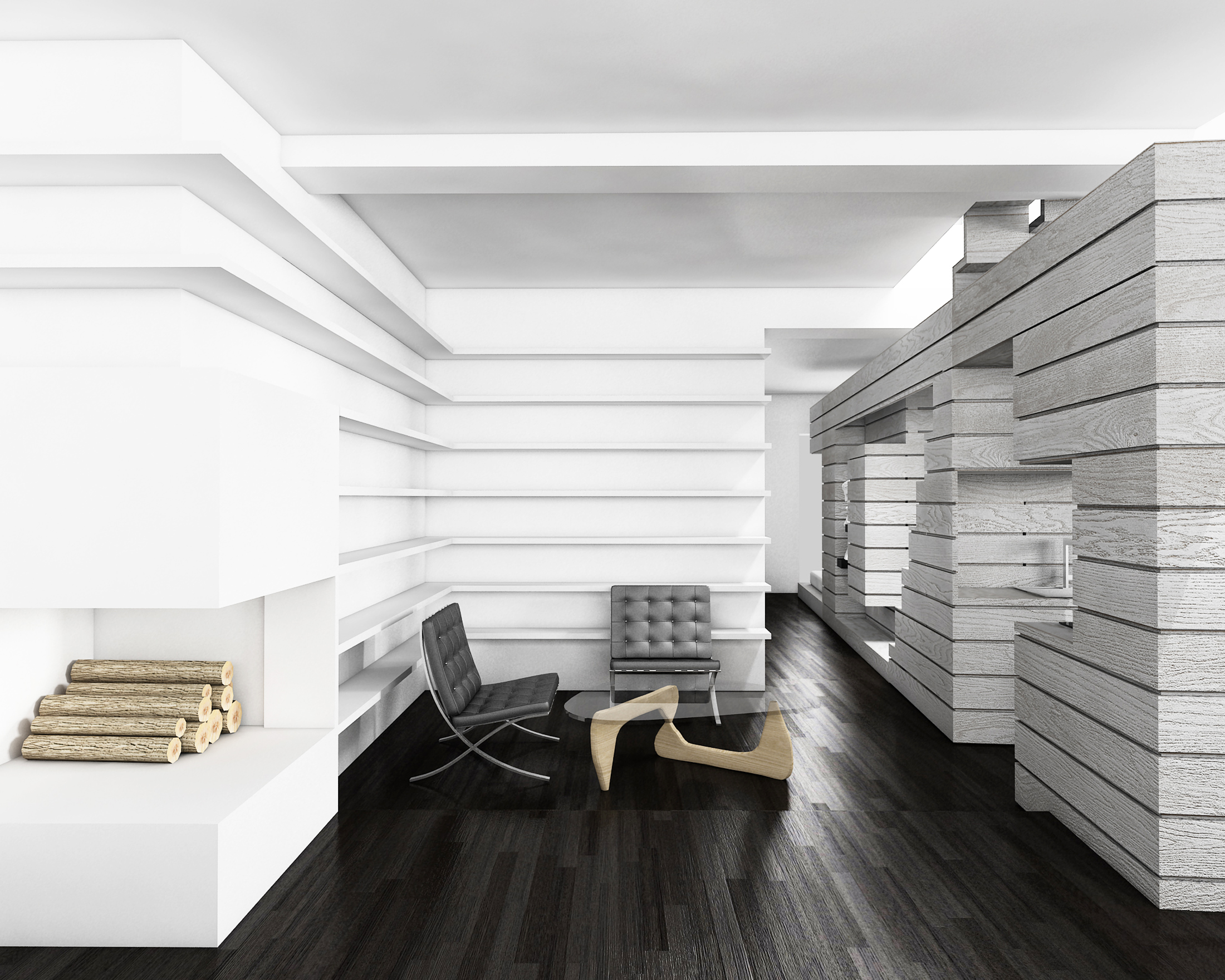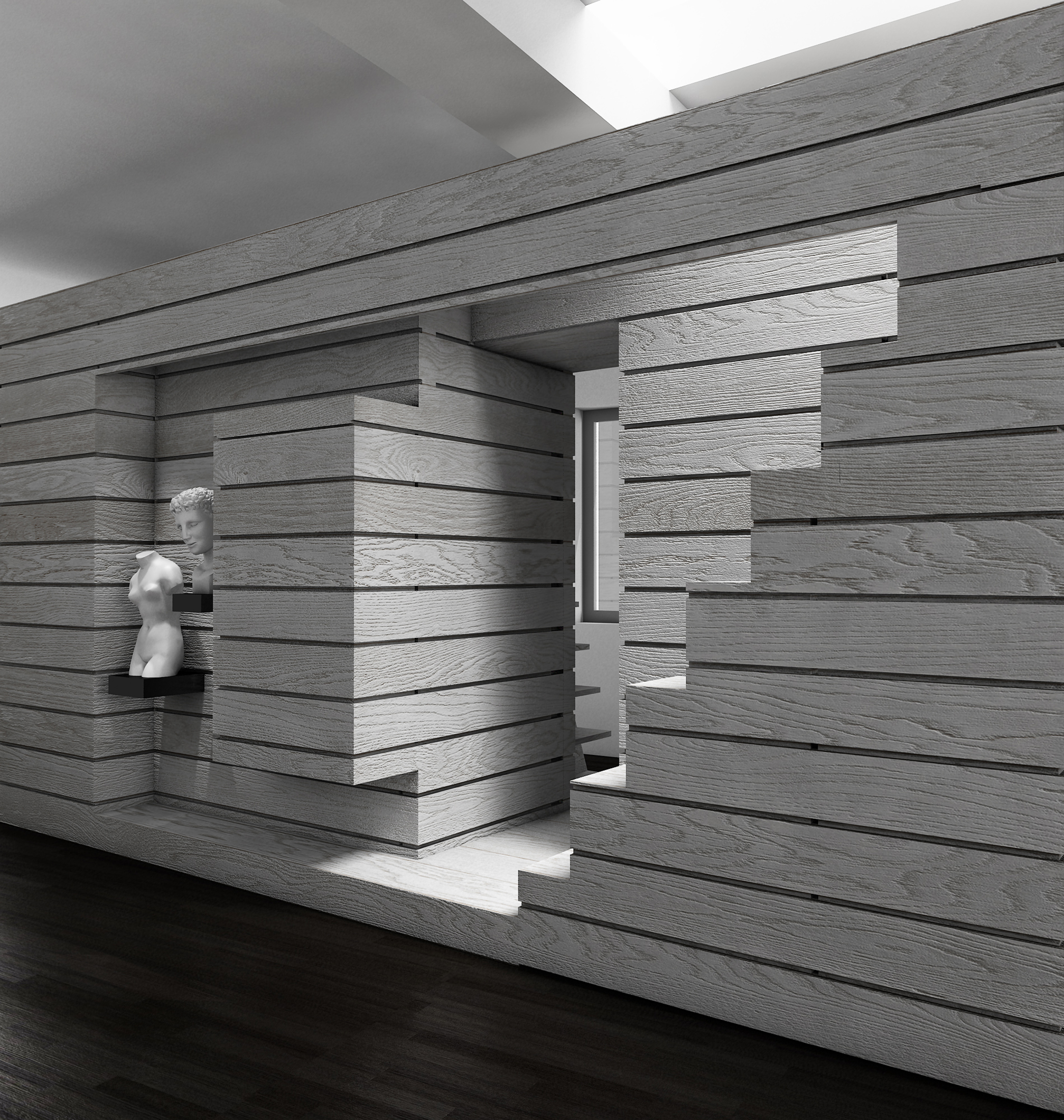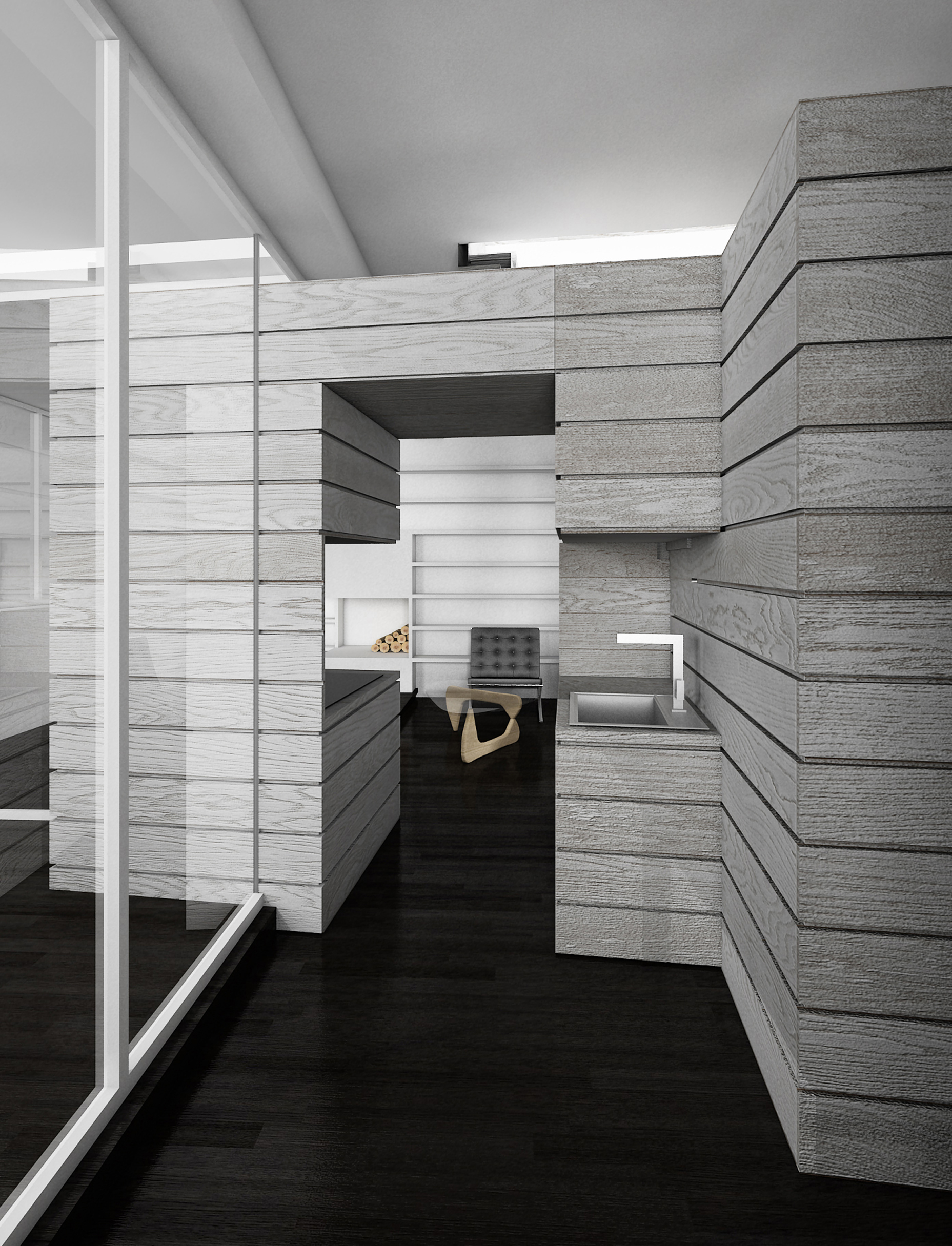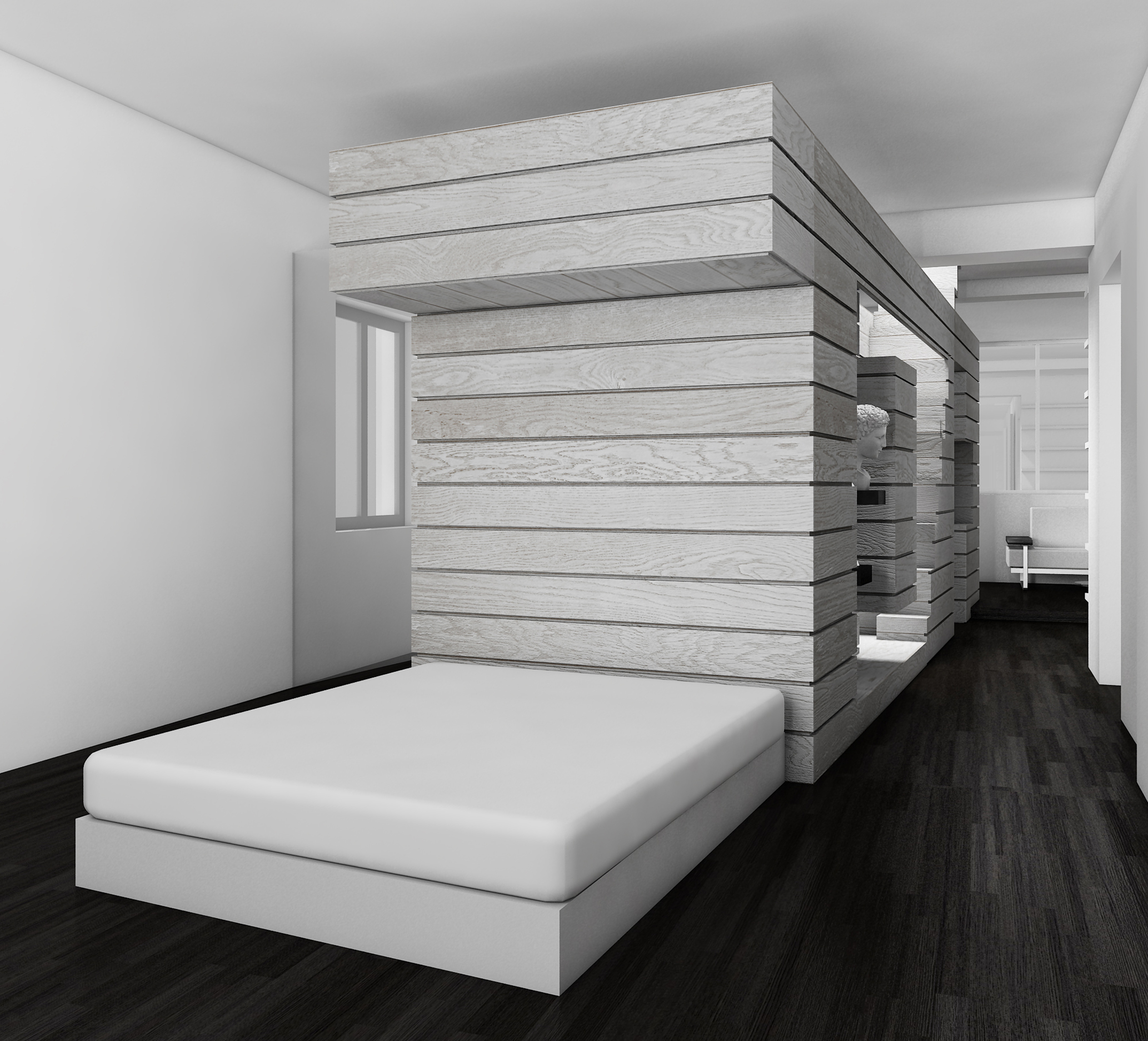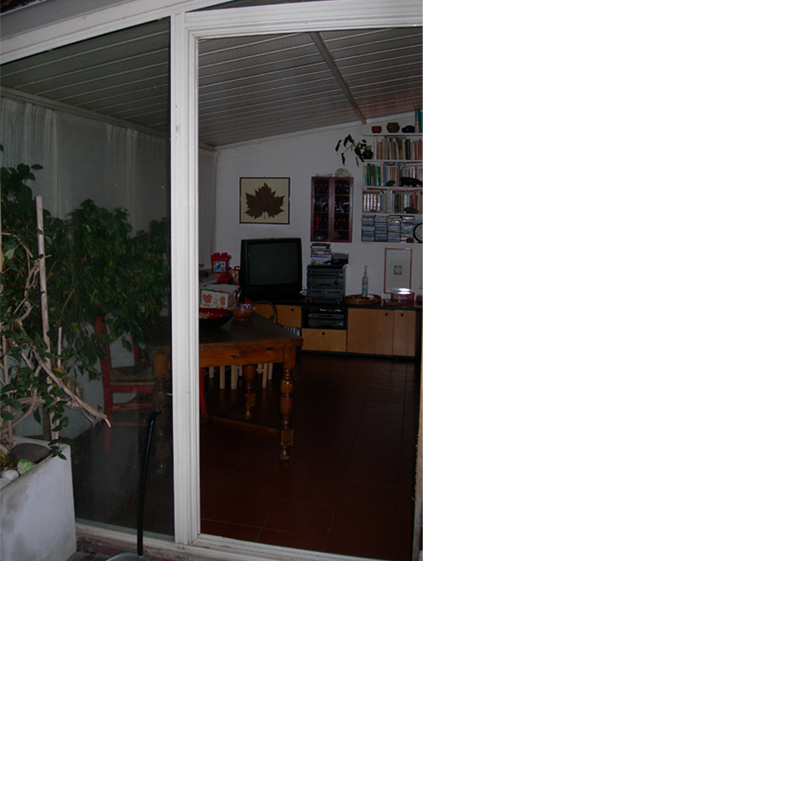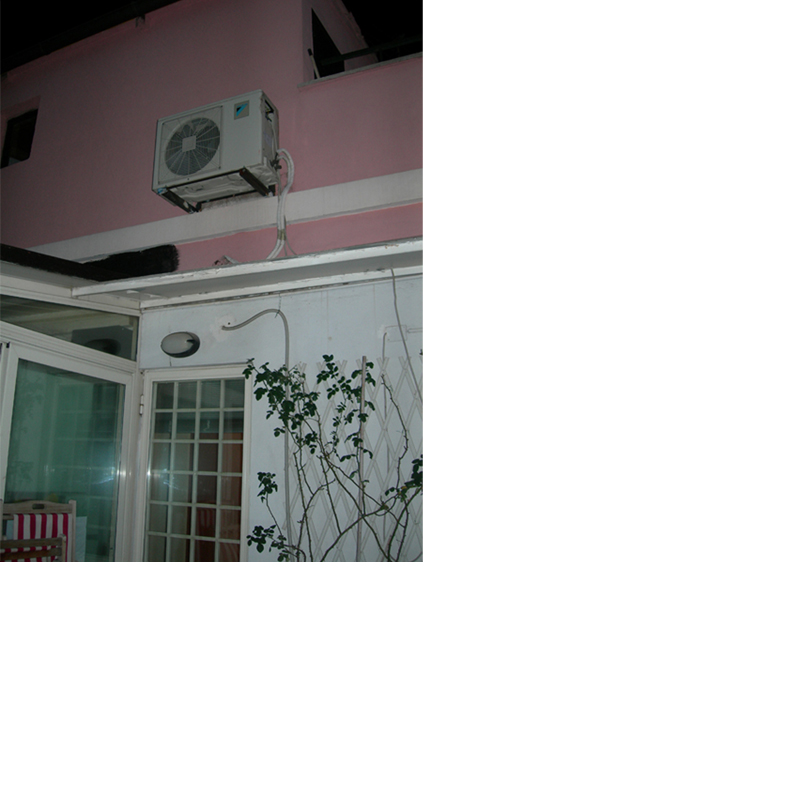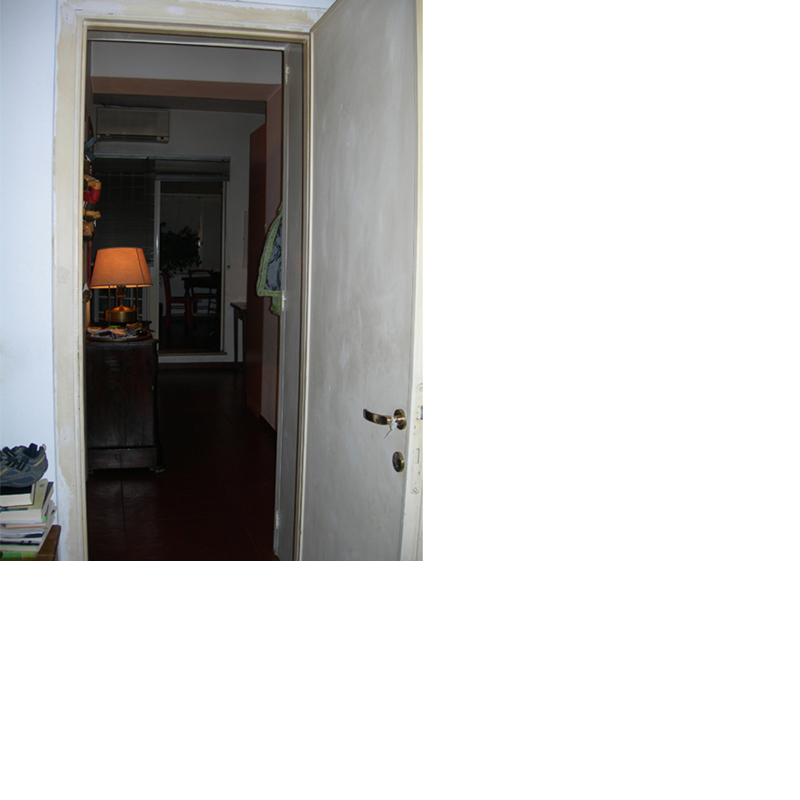 PROJECT: DELISABATINI architetti 
YEAR: 2006
NAME: Casa del Filosofo
LOCATION: ROMA
CLIENT: private	


DOWNLOAD:

PUBLICATIONS:


A small Roman attic of 1910's is the subject of this radical transformation in order to adapt the new needs of the owners.
On the upper floor, there are a terrace and a small room inside that is a sort of little tower to be annexed and made accessible from the house.
The intervention aimed to reorganize the apartment from a functional point of view, ensuring an adequate space dimension for each room. Furthermore, the creation of two bathrooms.
The intervention idea is clear: the apartment is completely emptied, as far as possible, of its internal partitions.
Once the apartment is been freed, a single mobile object recolonizes and re-inhabits the space. It has a linear shape, with a temporary character like an installation. 
The object, covered with wood planks, concentrates in it all service spaces of the home. All remaining space around it has maximum continuity, and different functional areas are separated through mobile and temporary partitions.
This new plastic and functional object dominates the space and organizes it.
By subverting the functional structure that governs traditional homes, closets, wardrobes, bathrooms and staircases are aggregated together in the middle of the apartment. 
The object keeps its identity intact and distinct from the apartment walls. In fact, it is lower than its container envelope and it is in wood while the walls are colored in white.
The object ends with two plastic headboards, becoming in one side a bed and in the other side a kitchen.