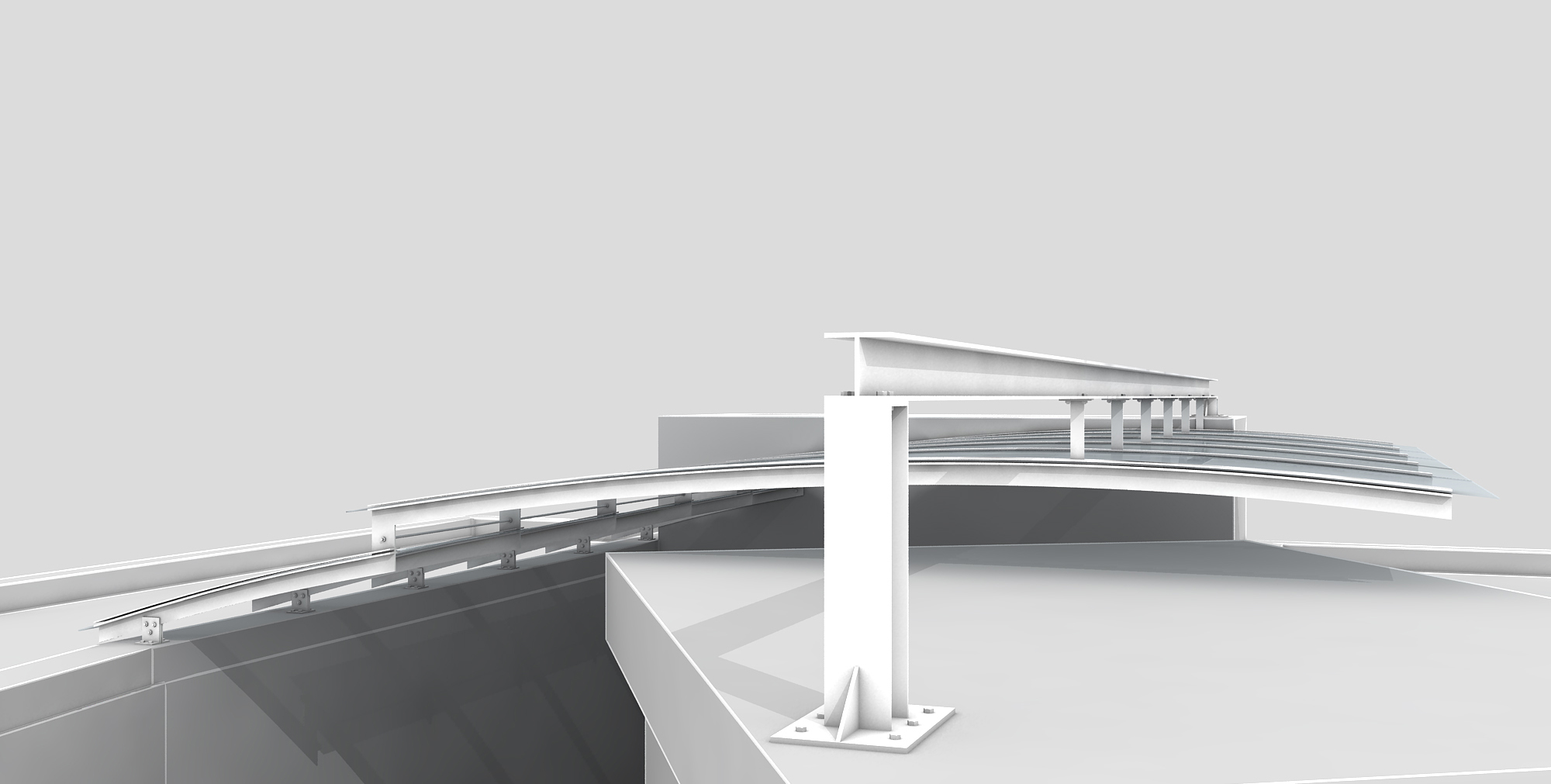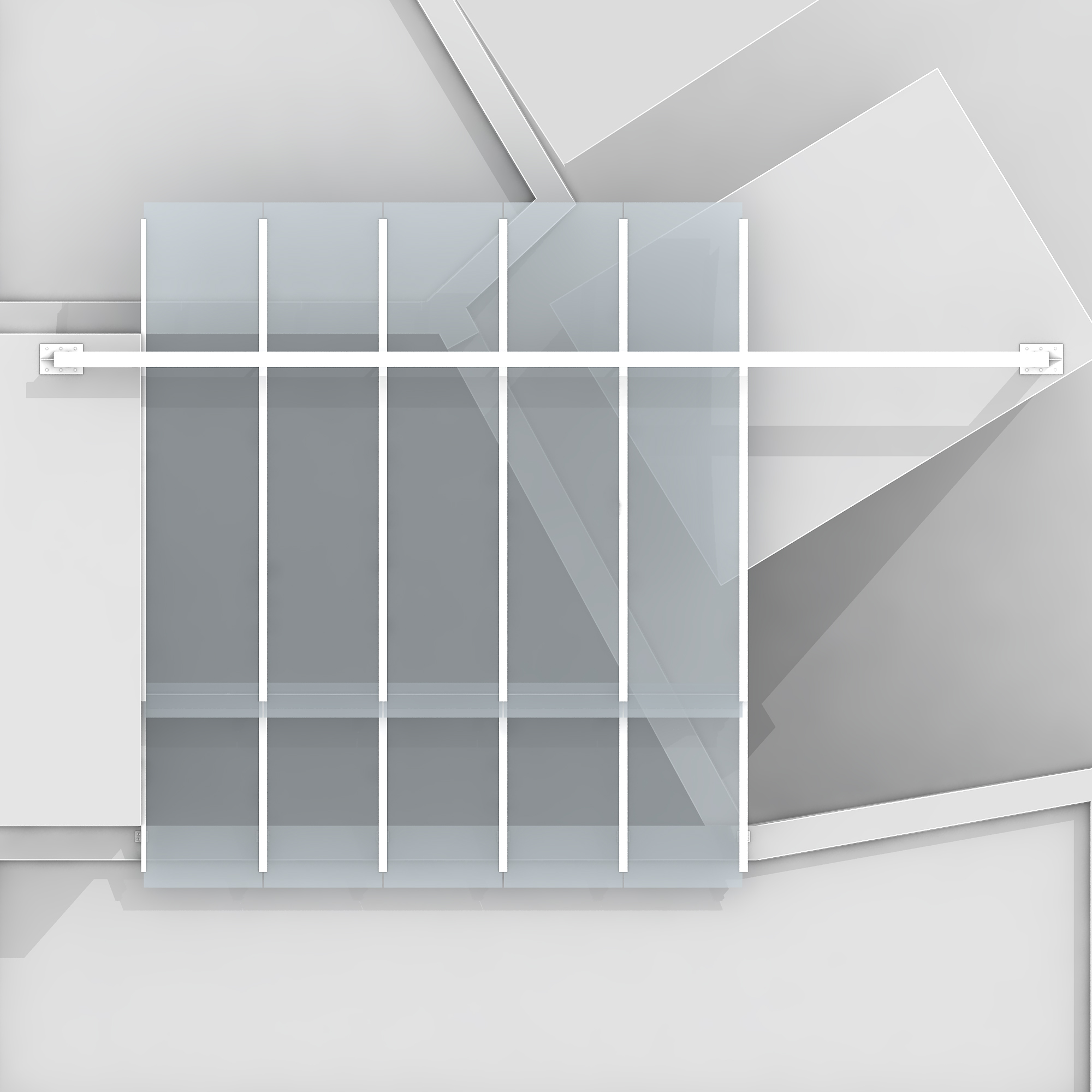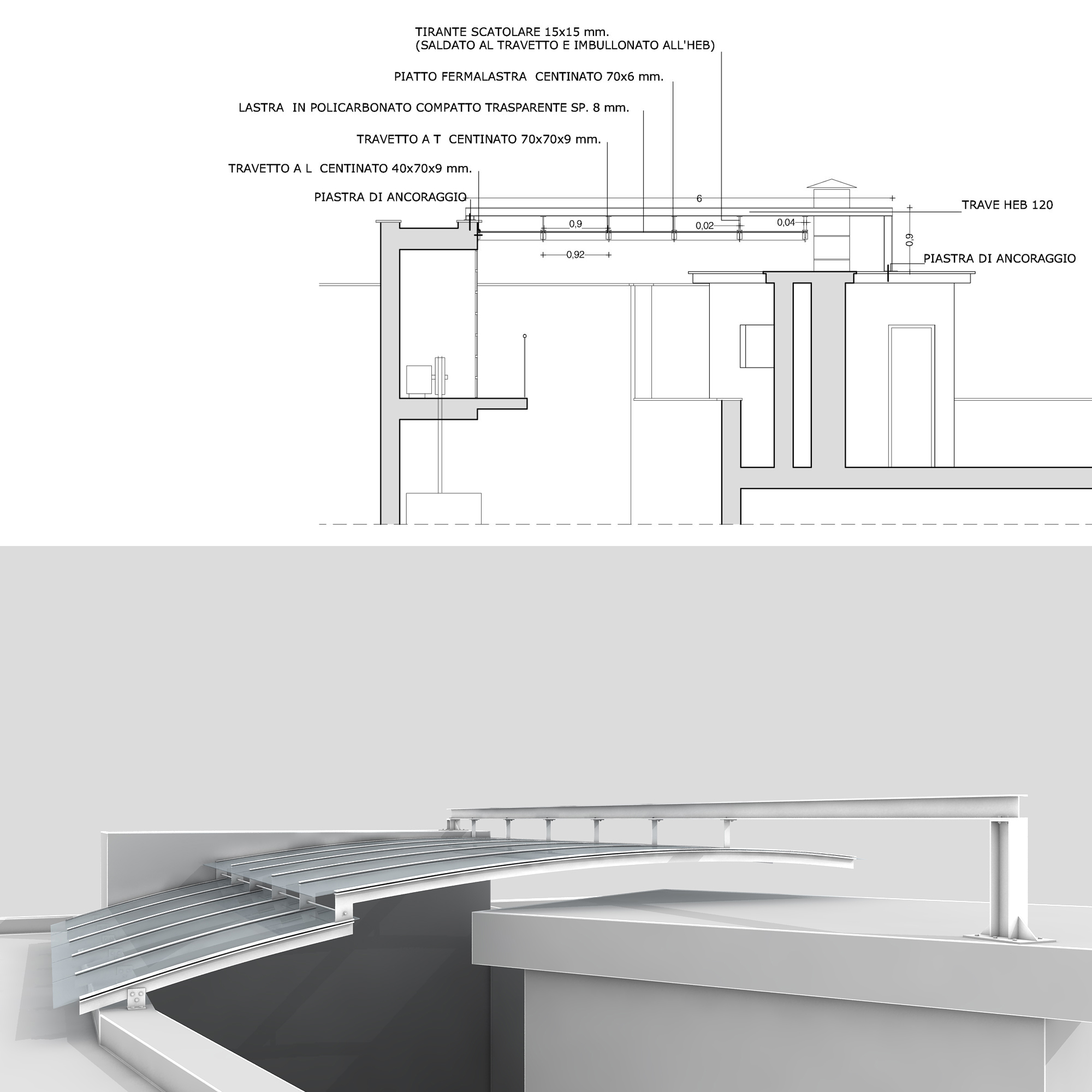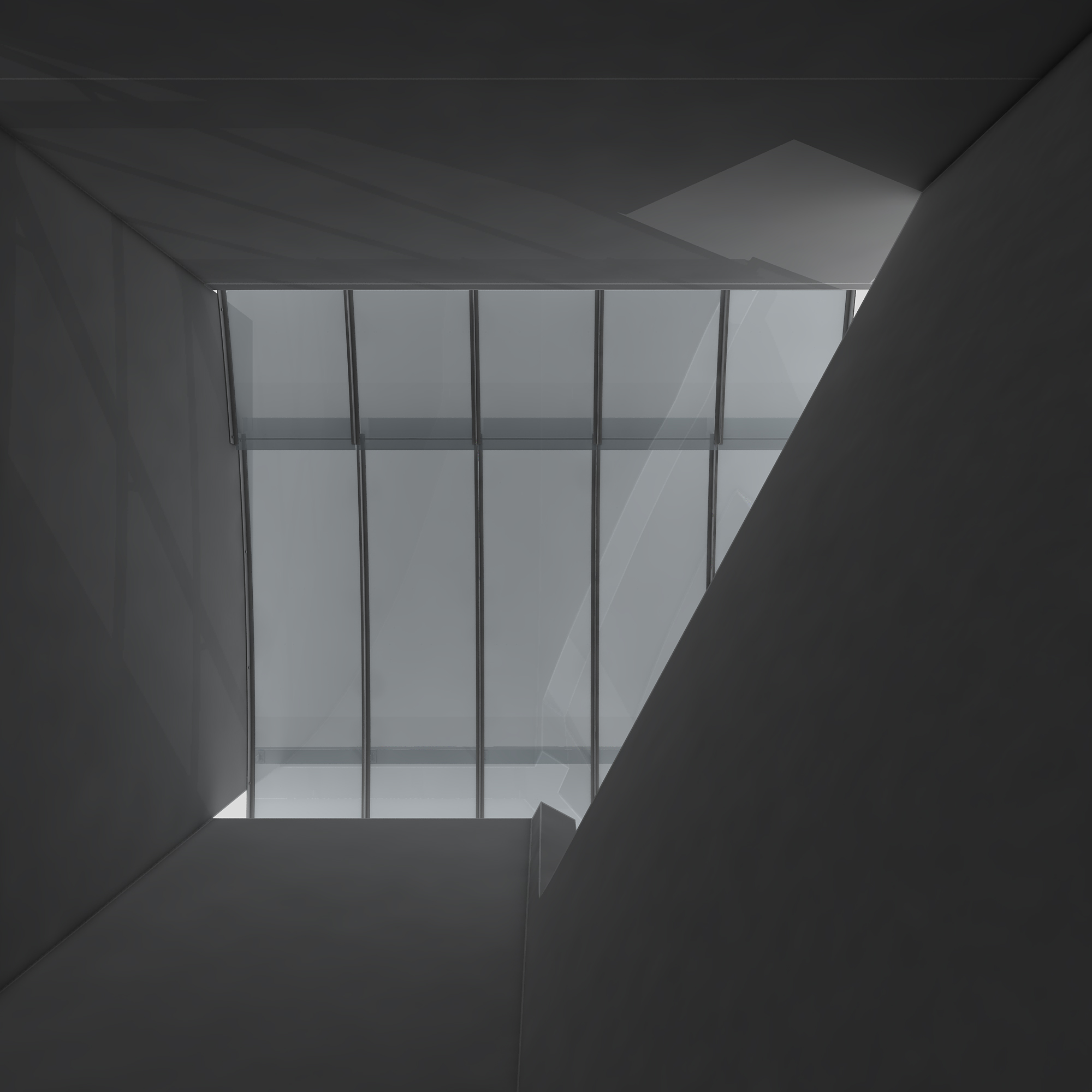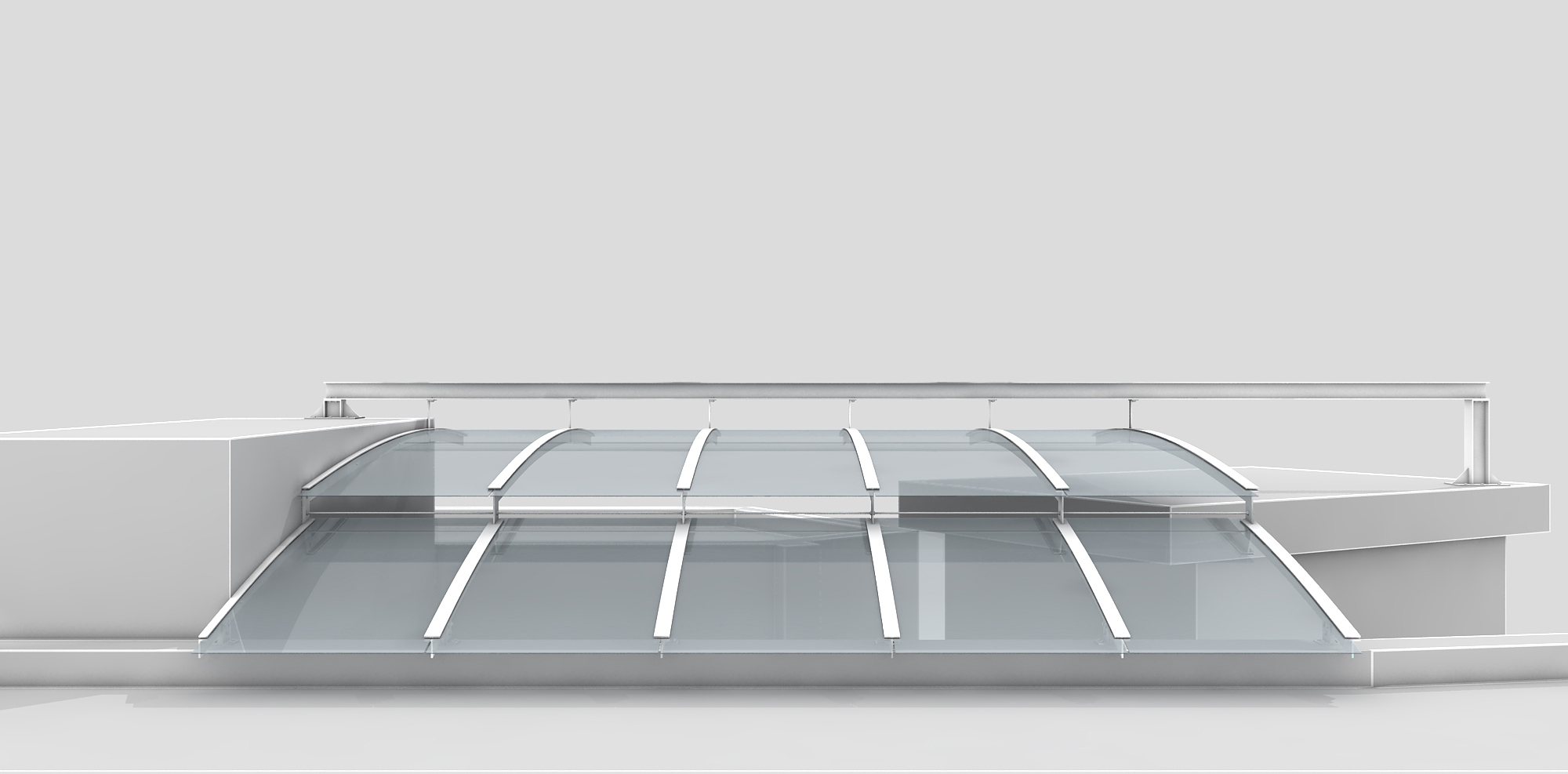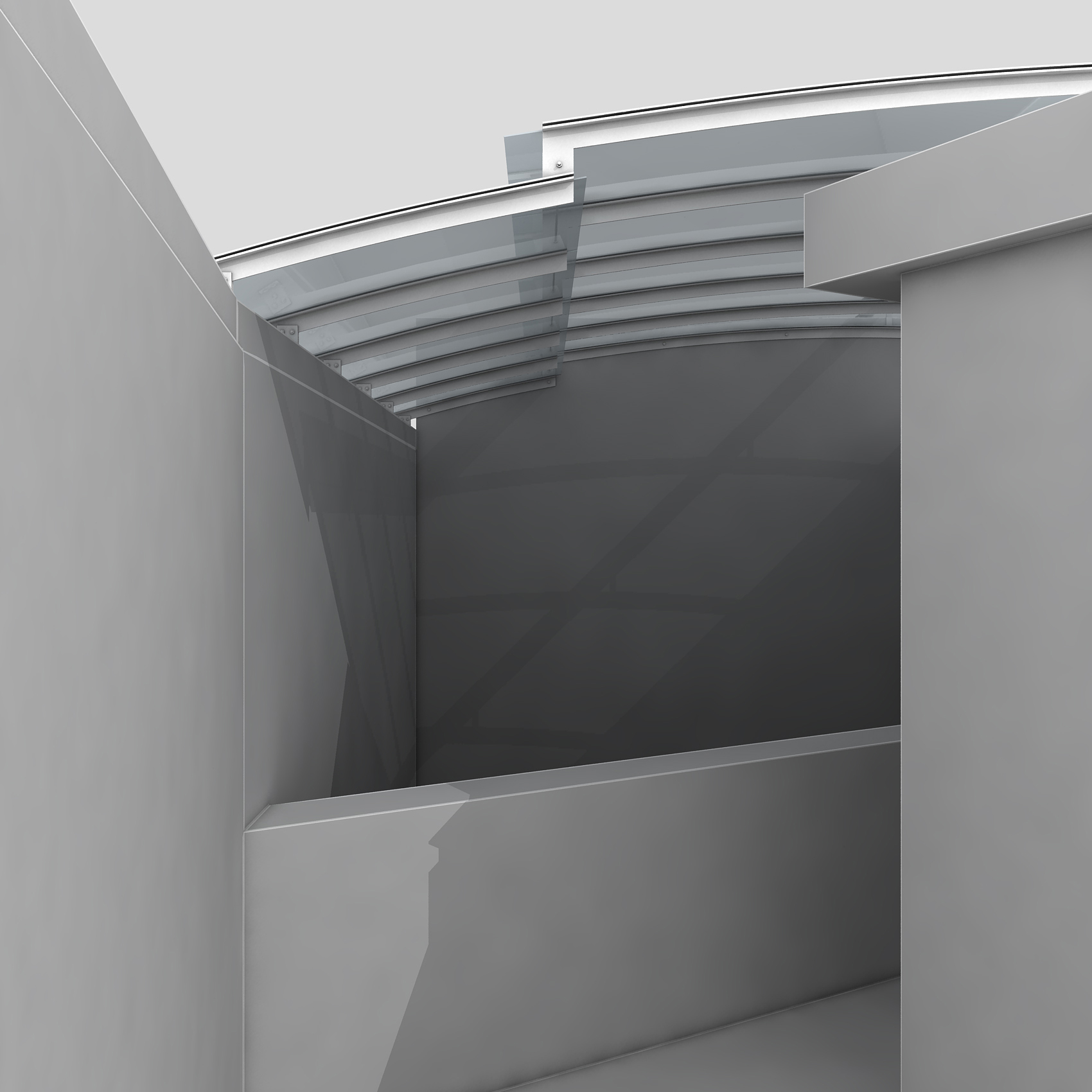 PROJECT: DELISABATINI architetti 
YEAR: 2008
NAME: Pensilina in Vetro
LOCATION: ROMA
CLIENT: private	


DOWNLOAD:

PUBLICATIONS:

The idea was born from the need to protect and covering without closing a cloister of a building from rain with a shelter.
It looks like a square-shaped and transparent surface with a light curvature.
It leans over the technical tower only, on one side; the shelter, in fact, is hanged from a single long steel beam that finds comfortable and safe supports on structures of the tower.