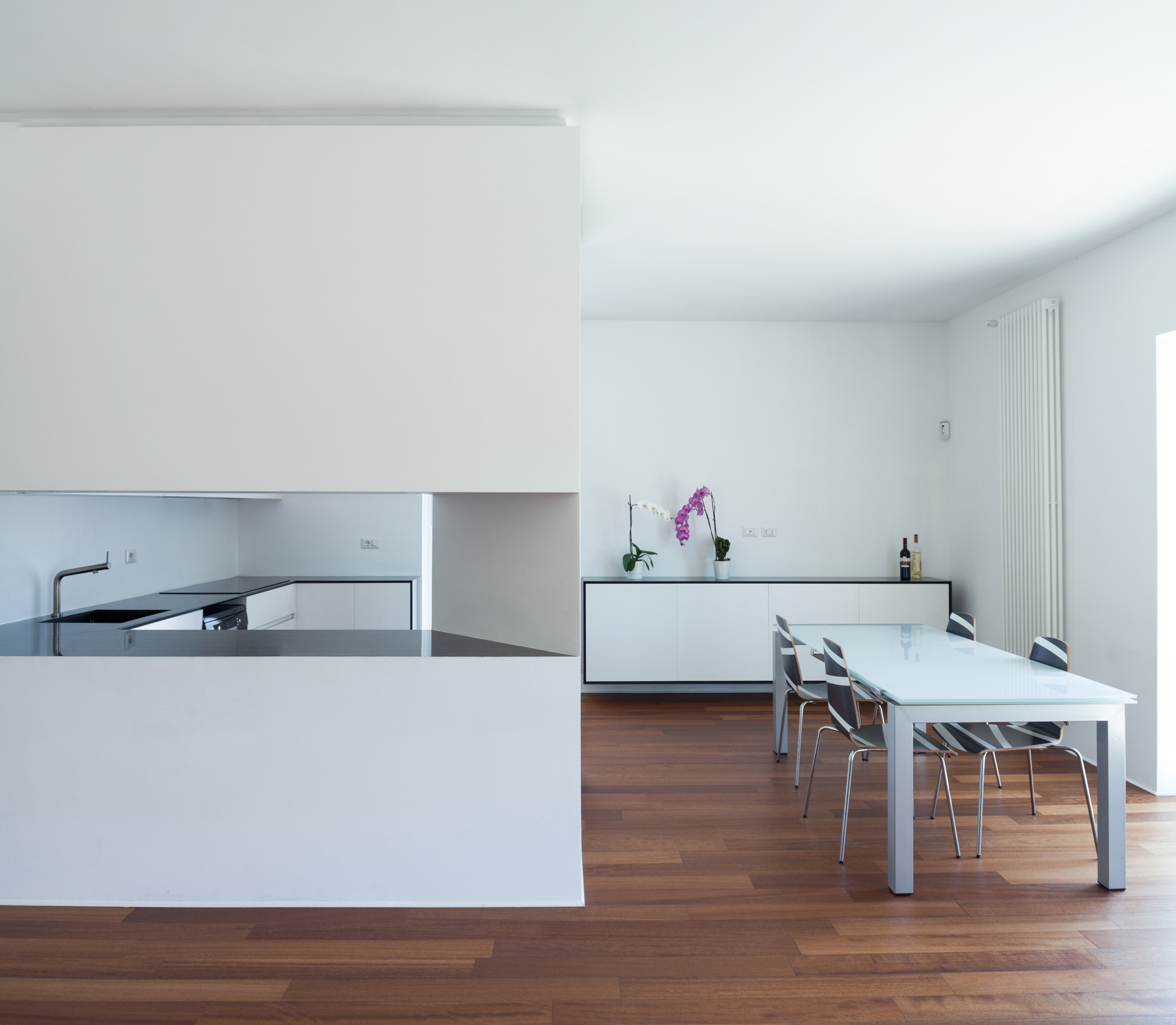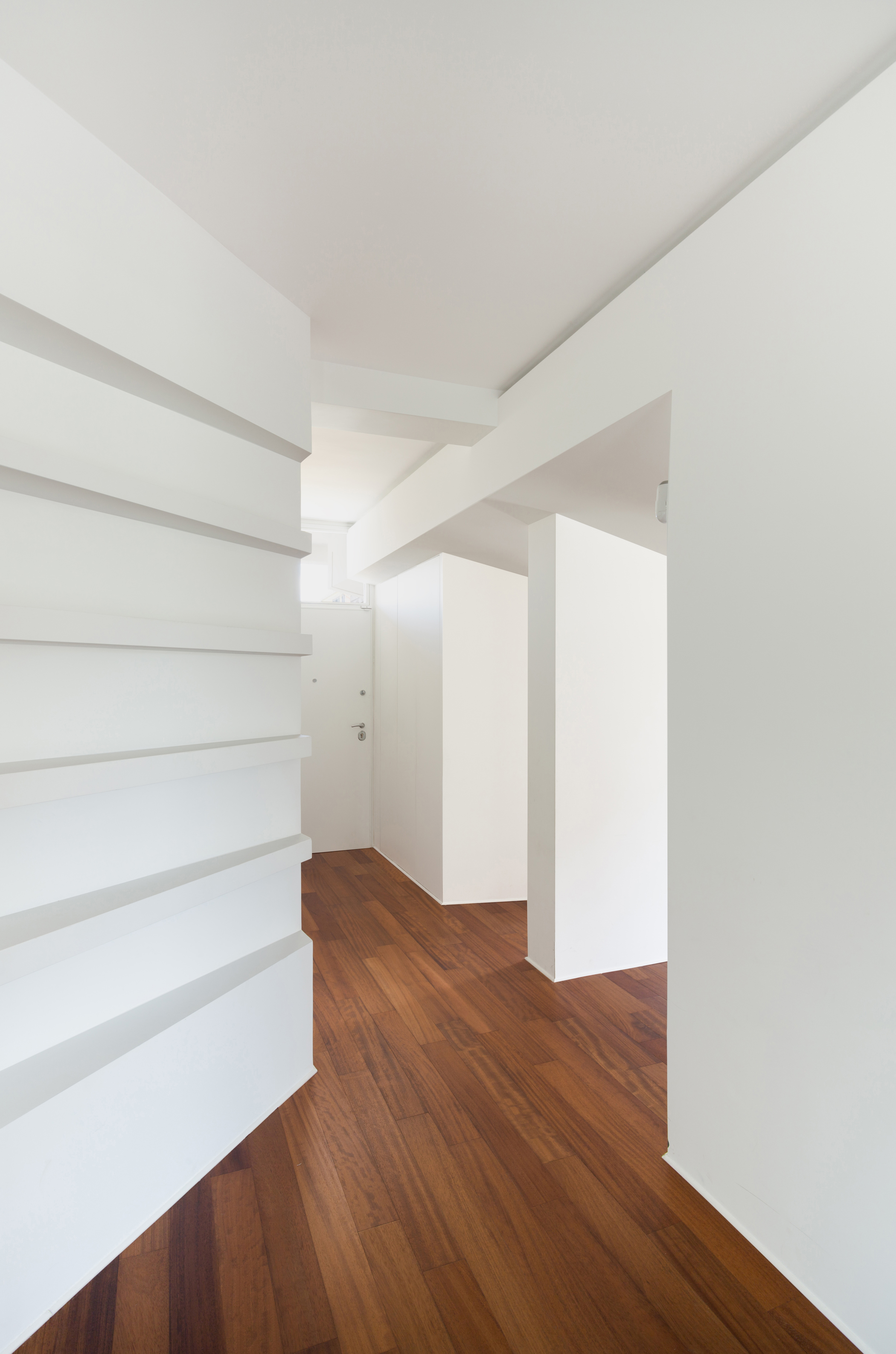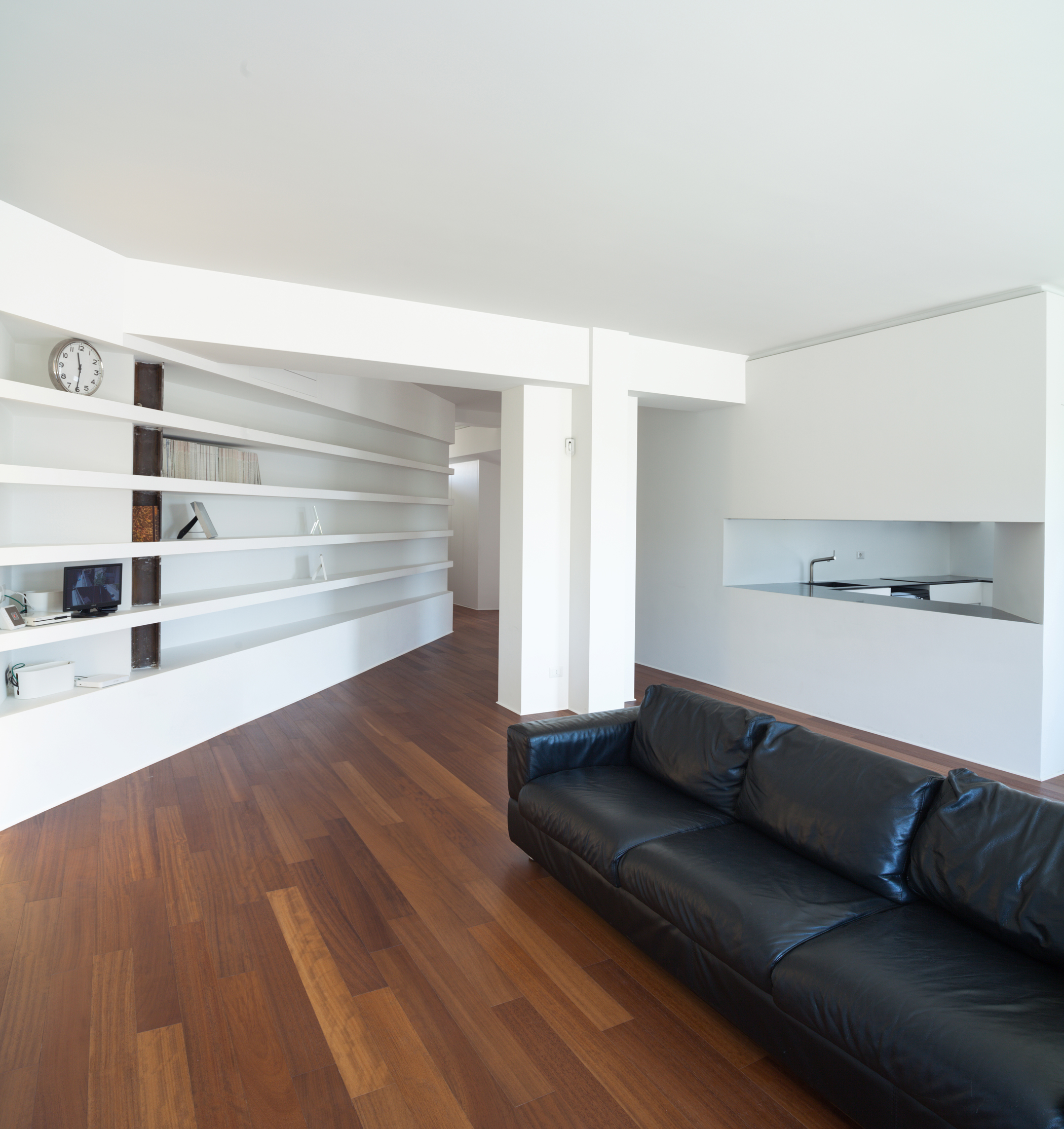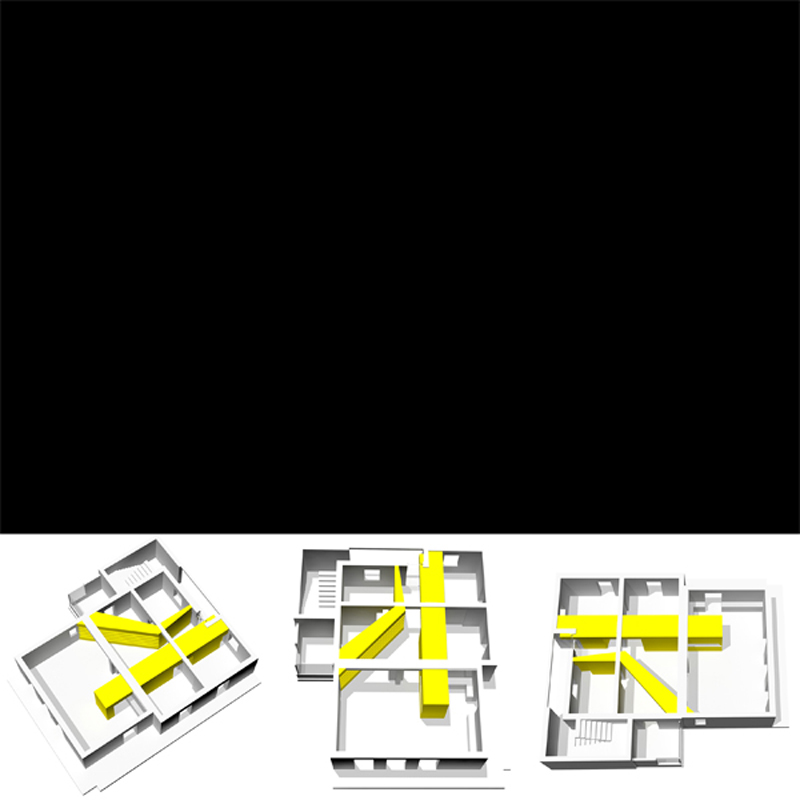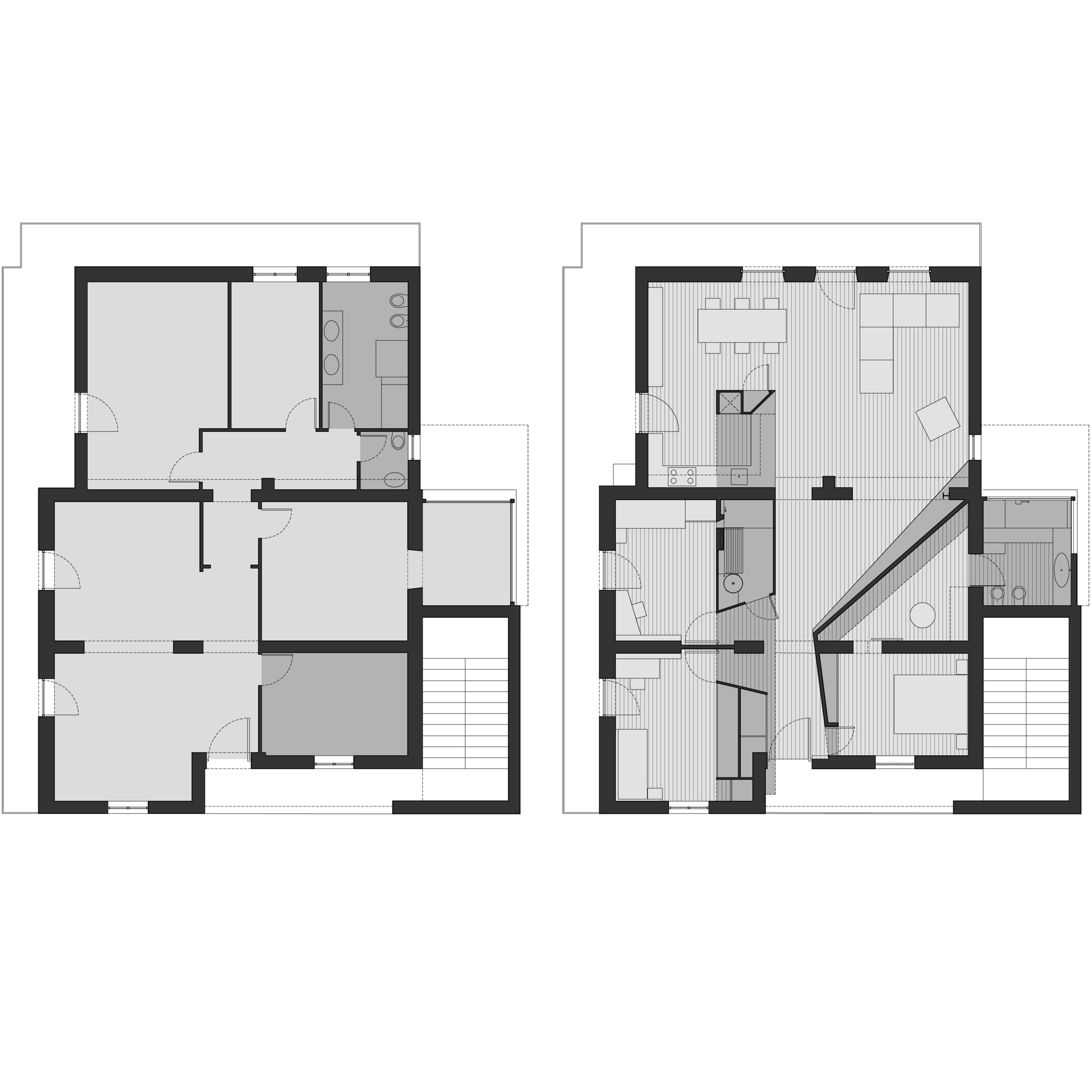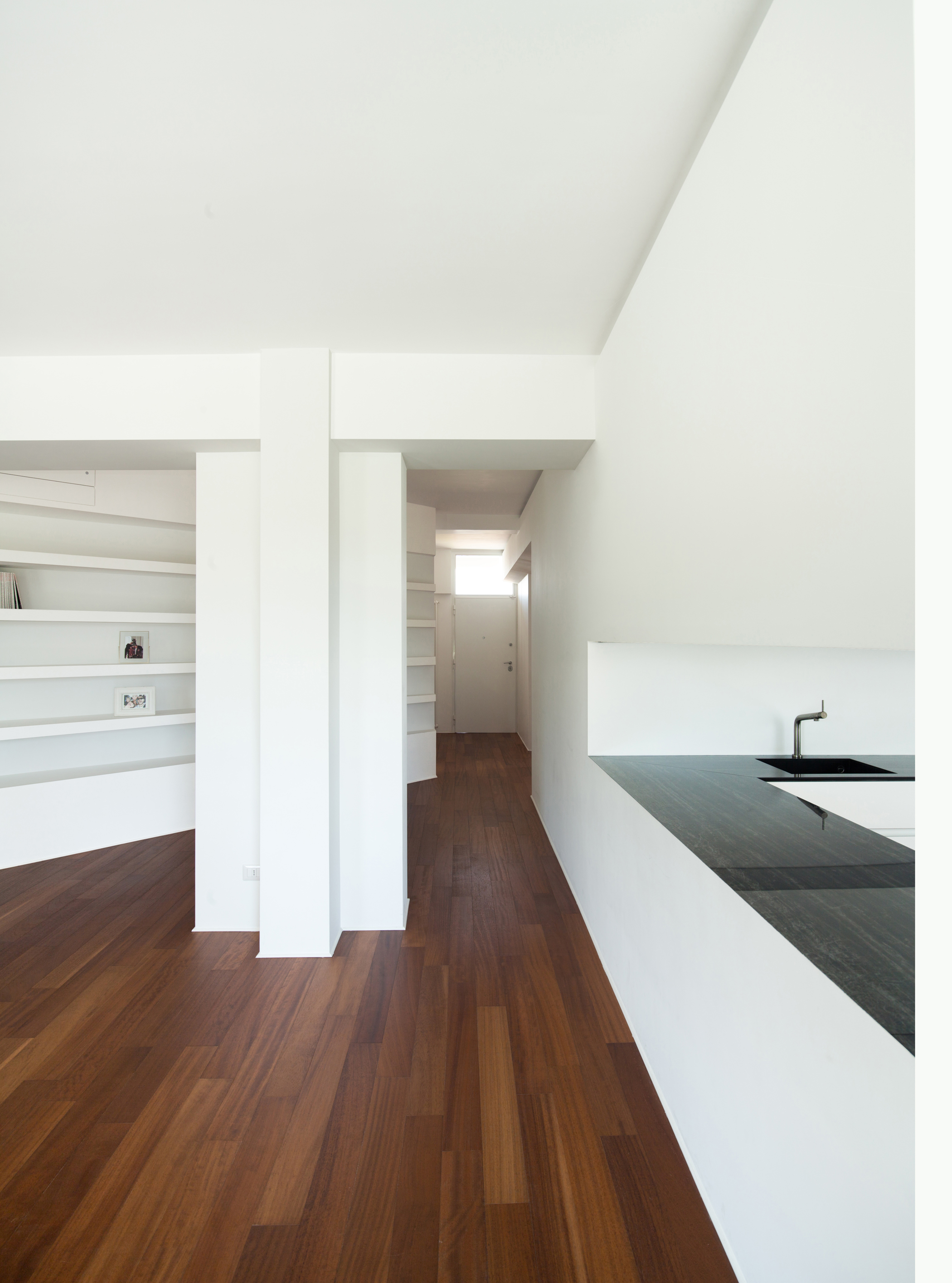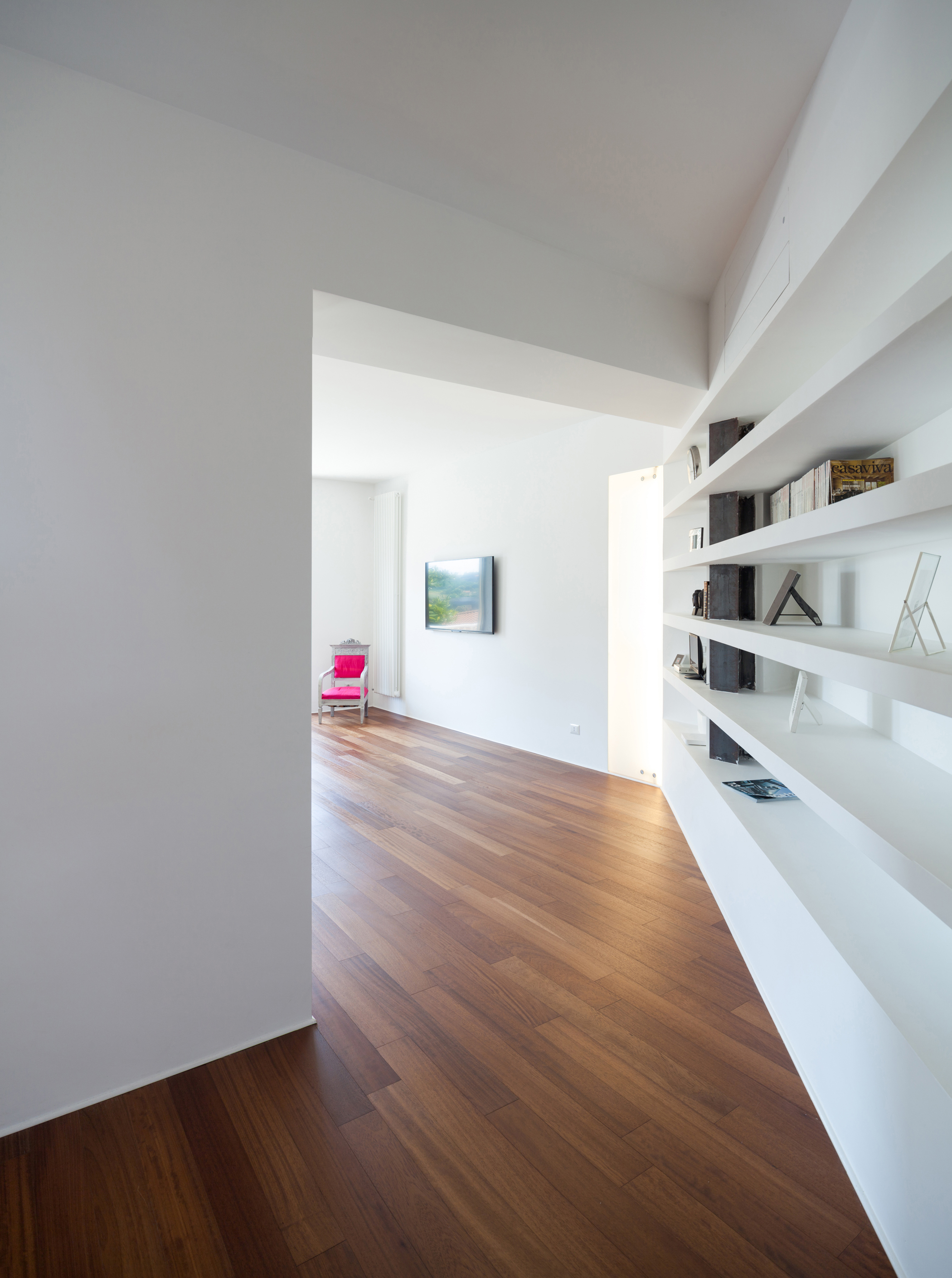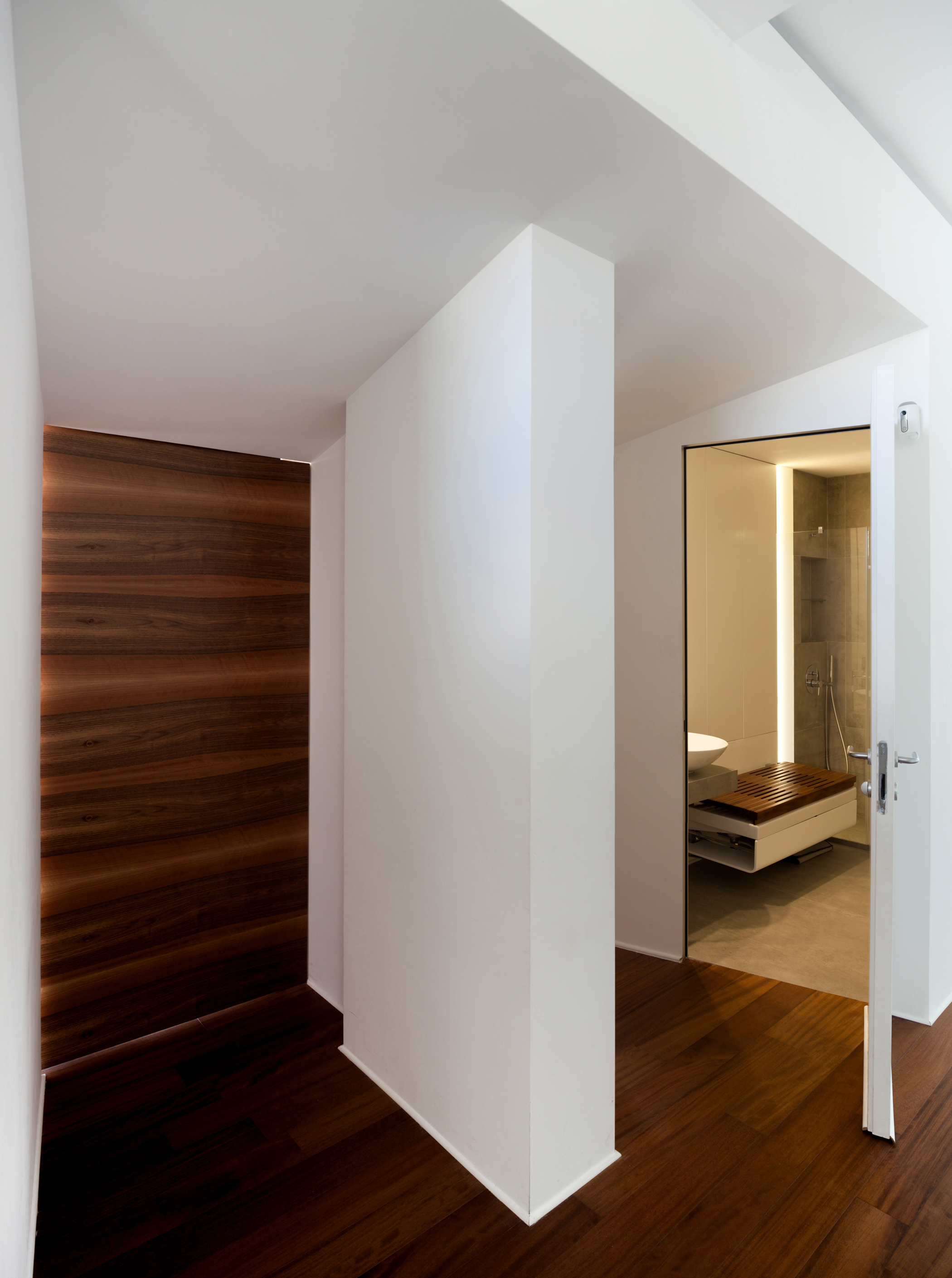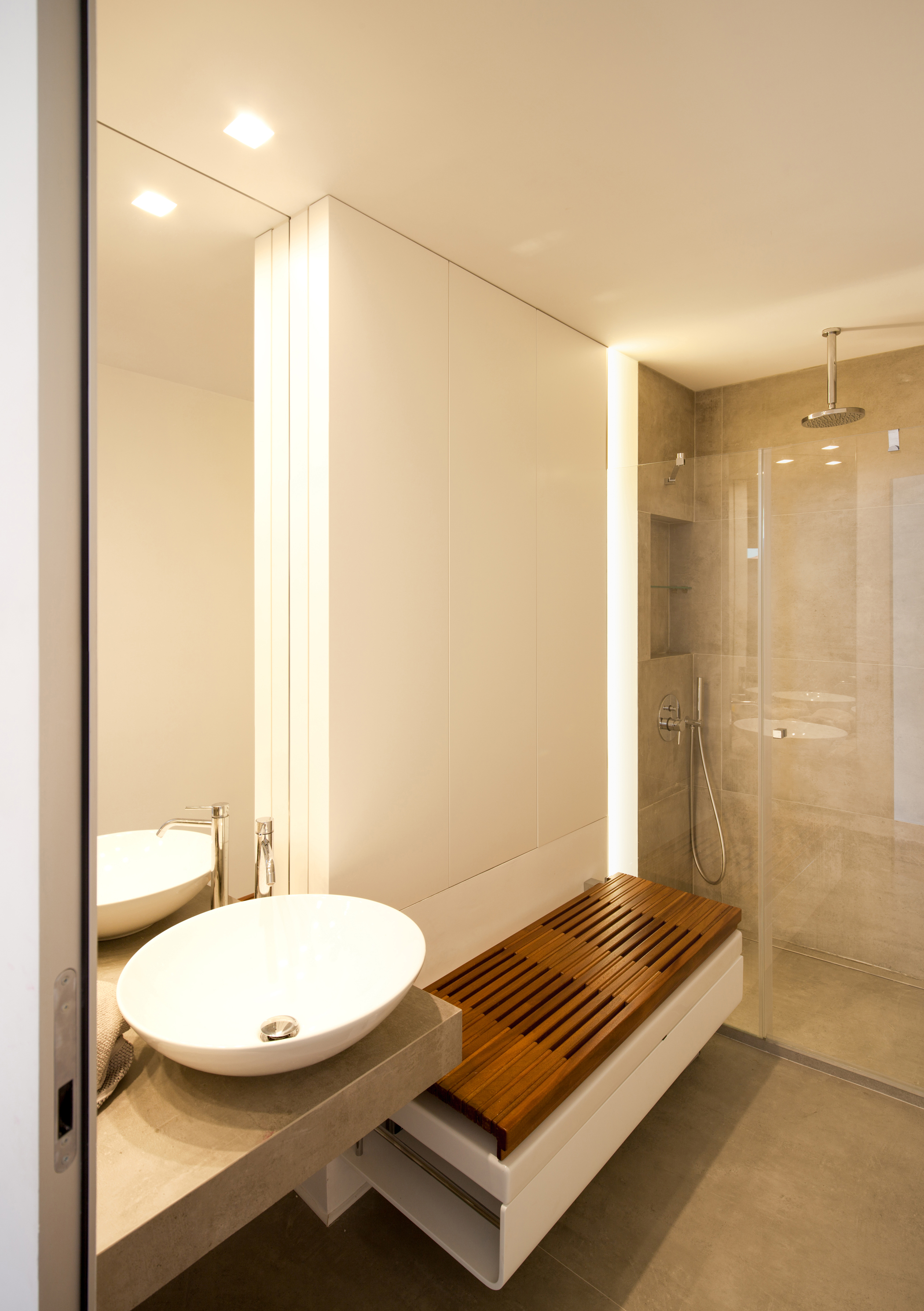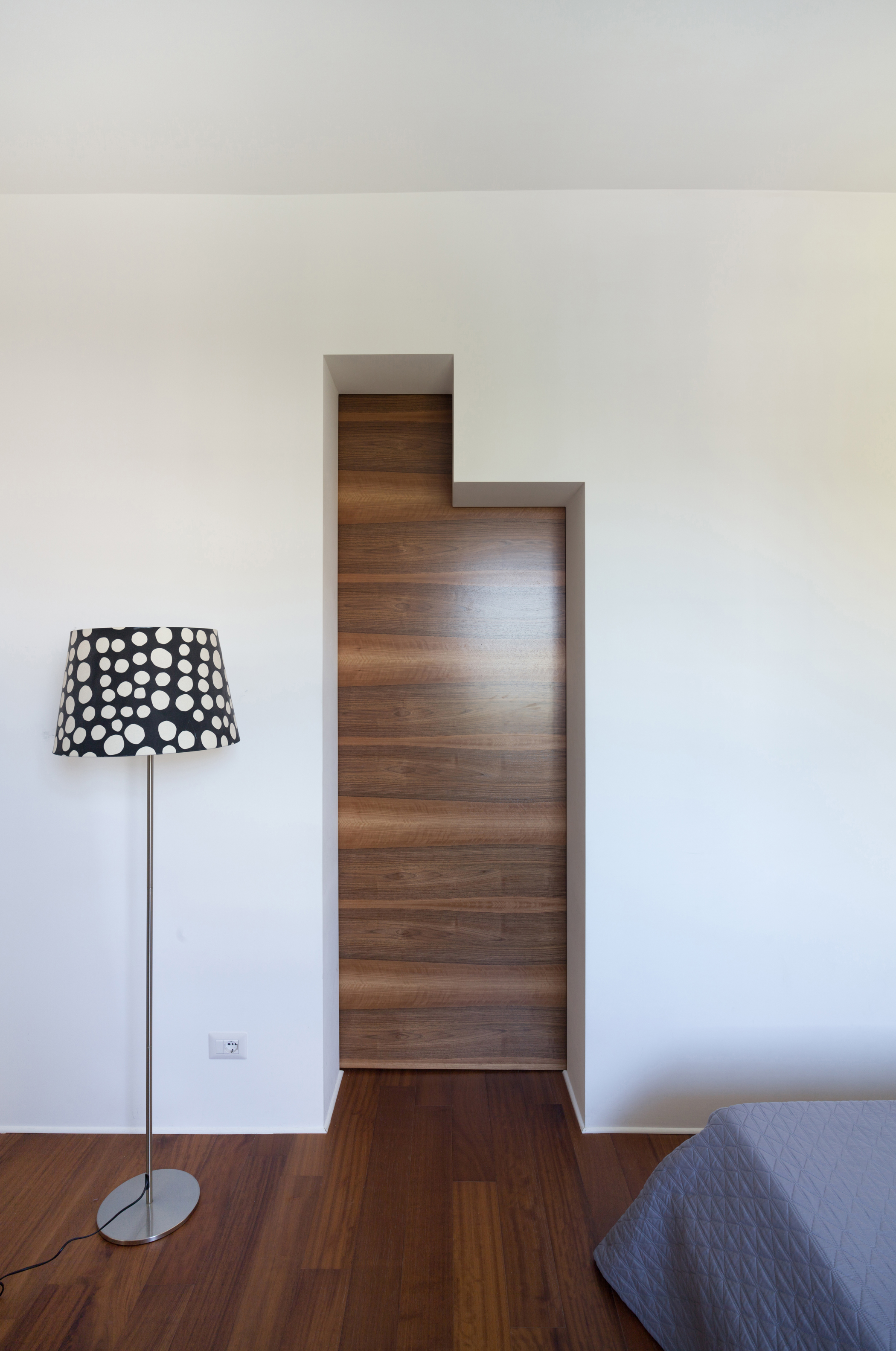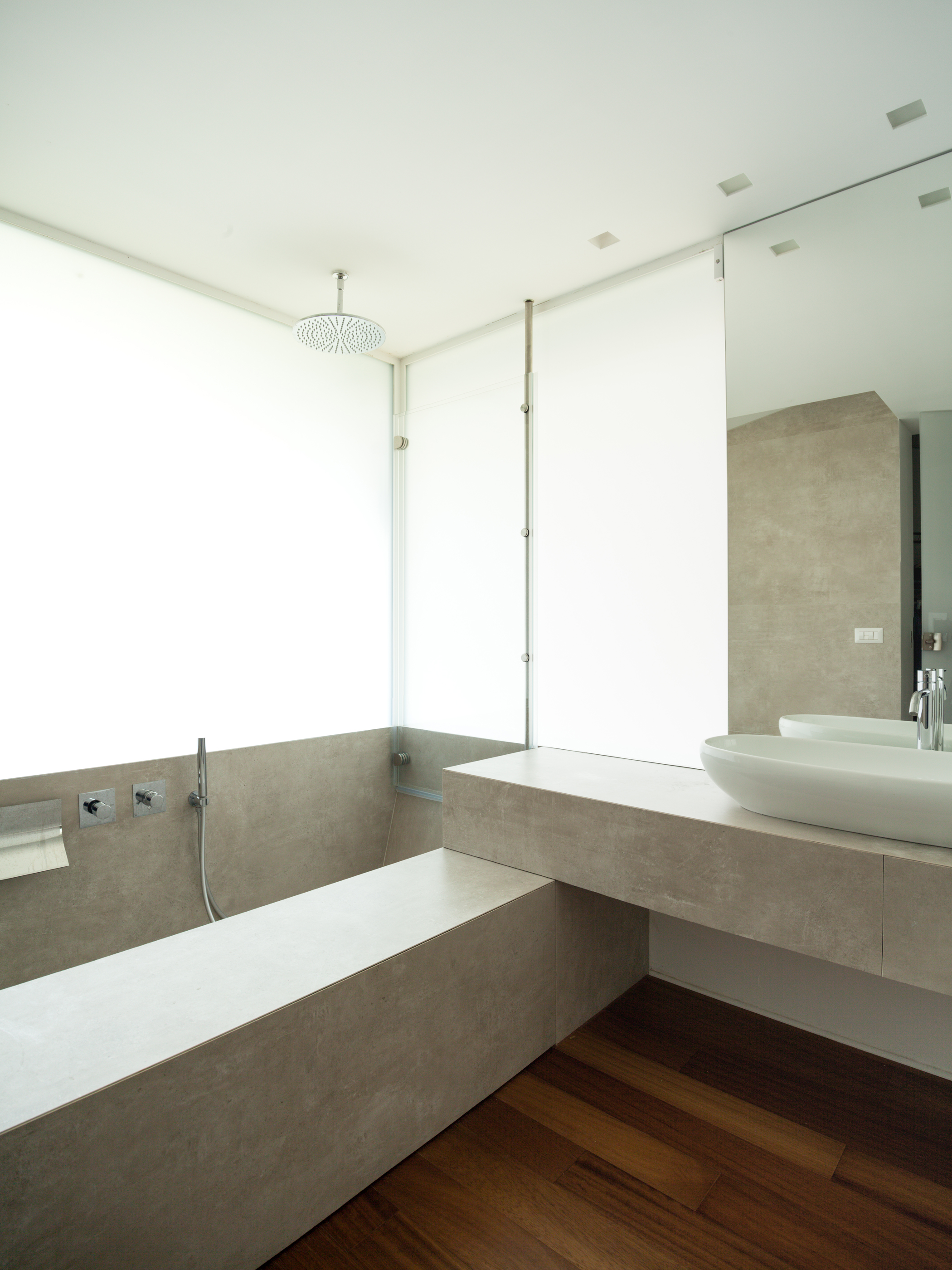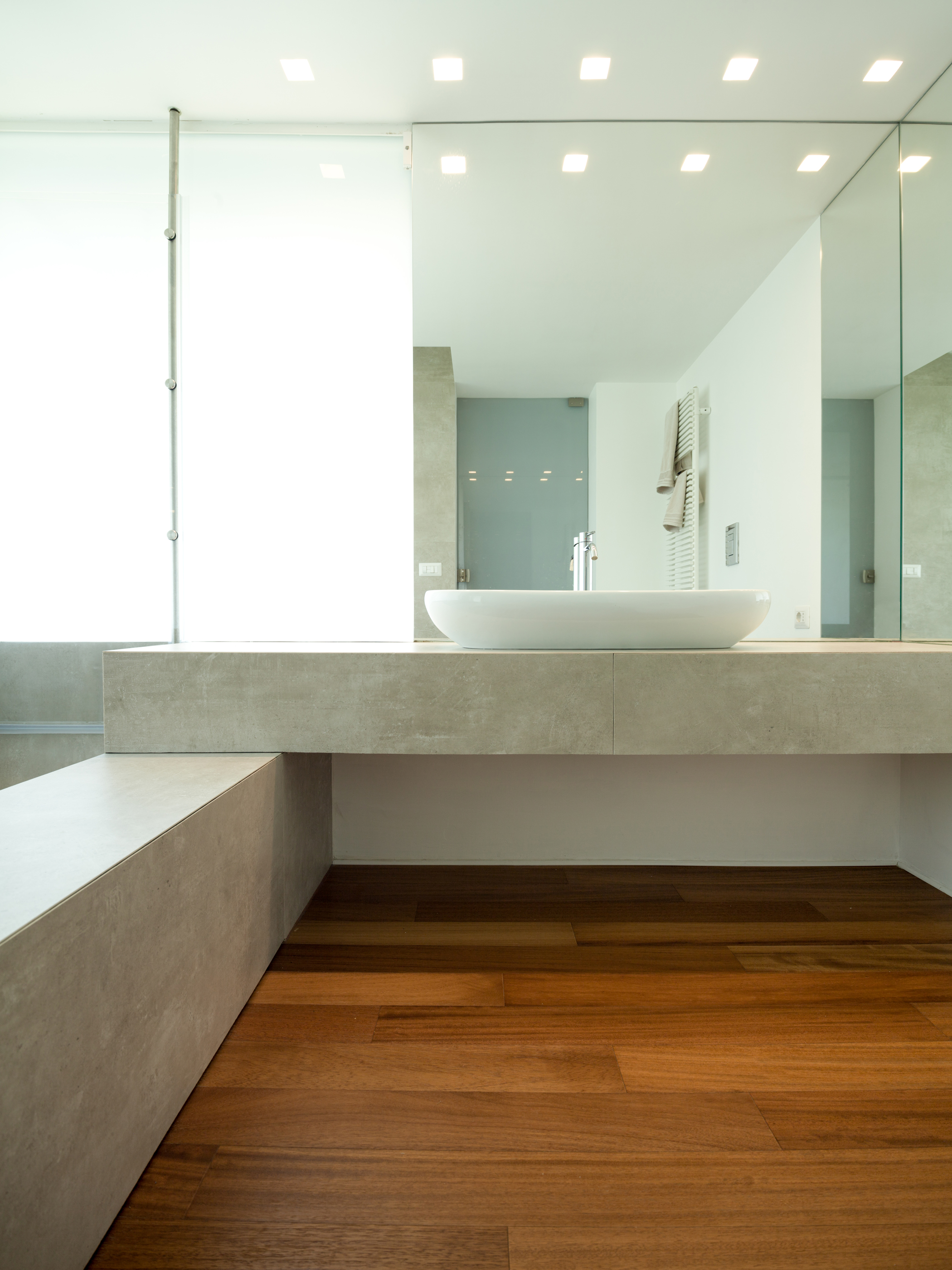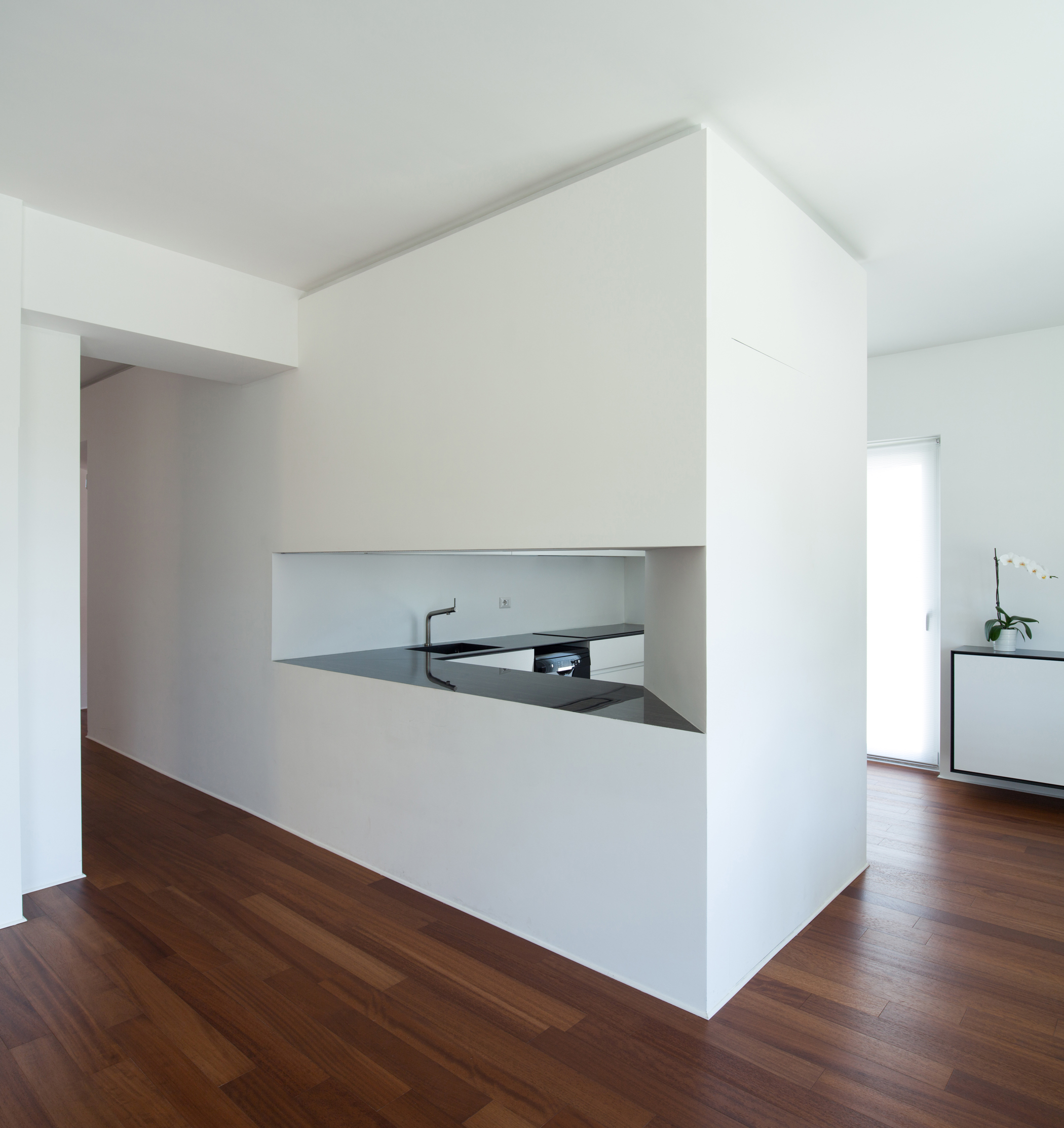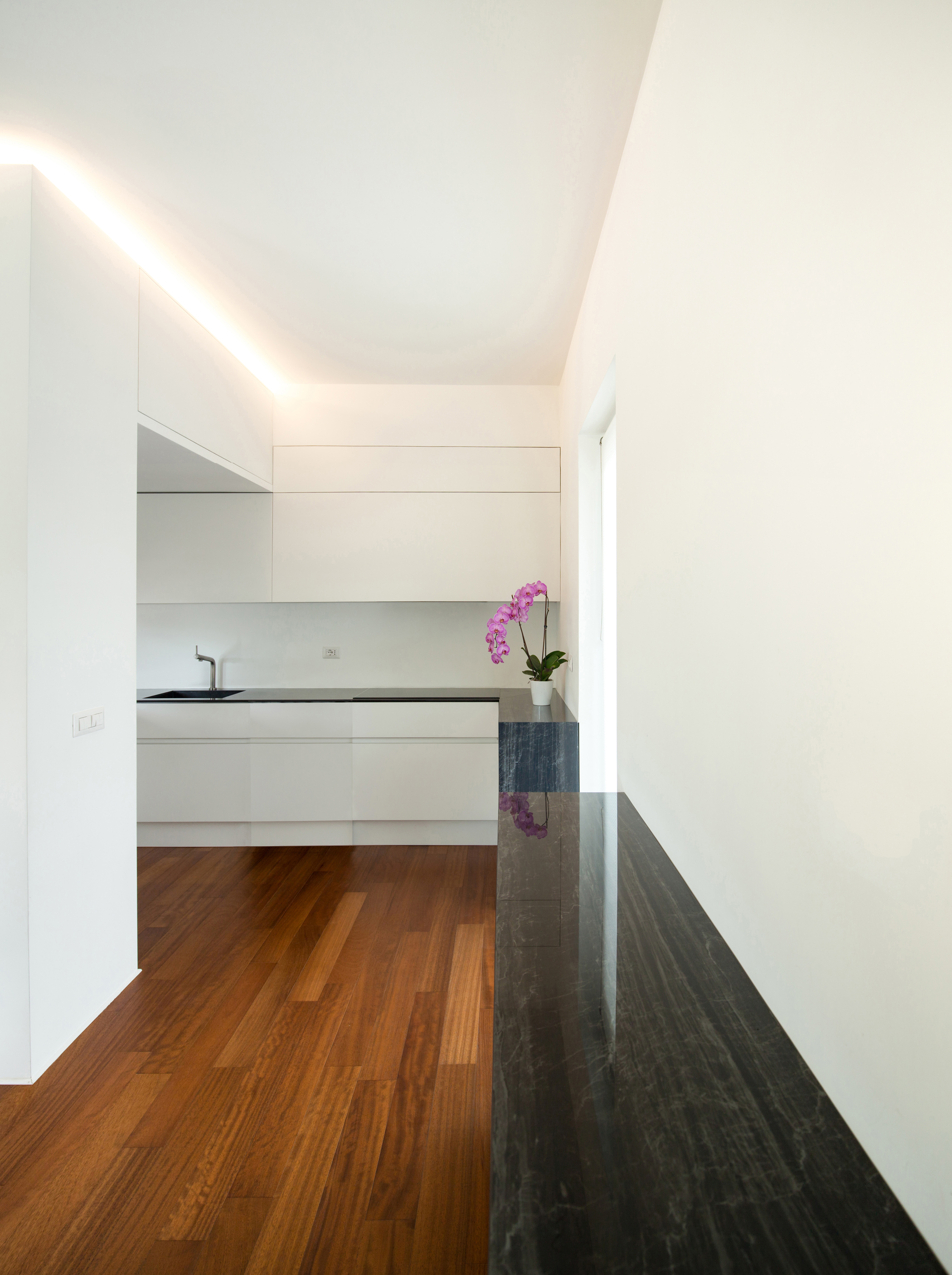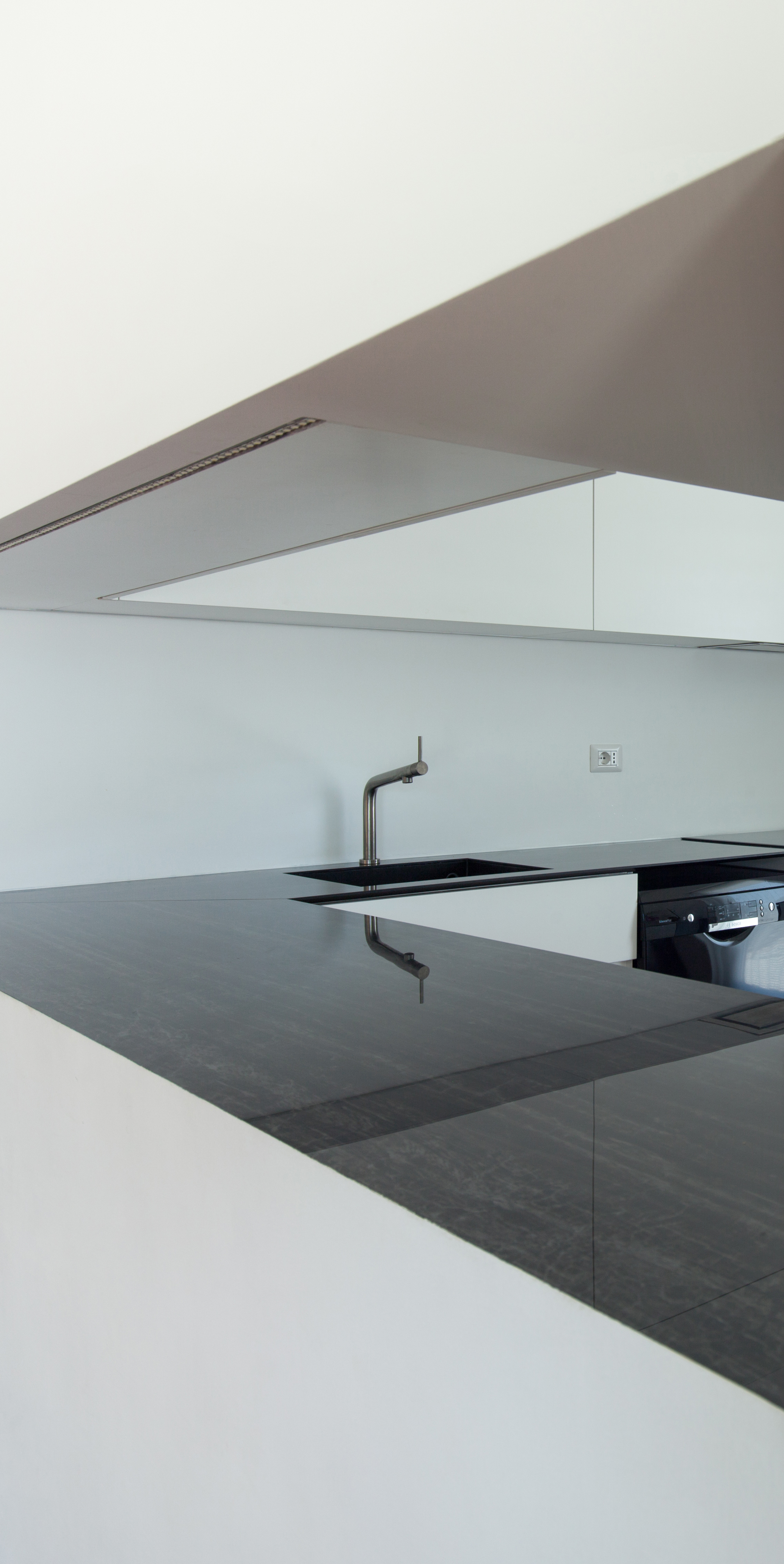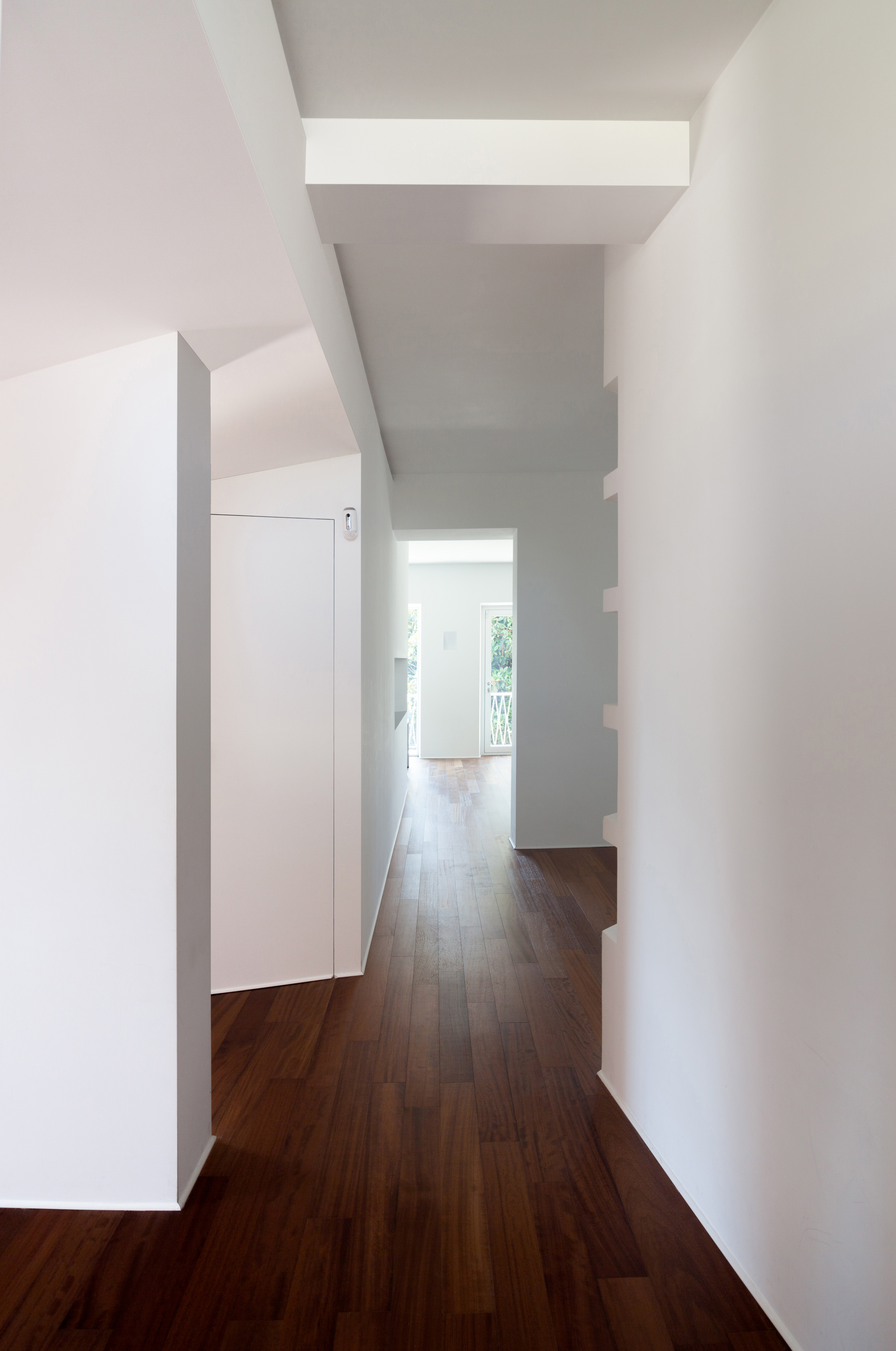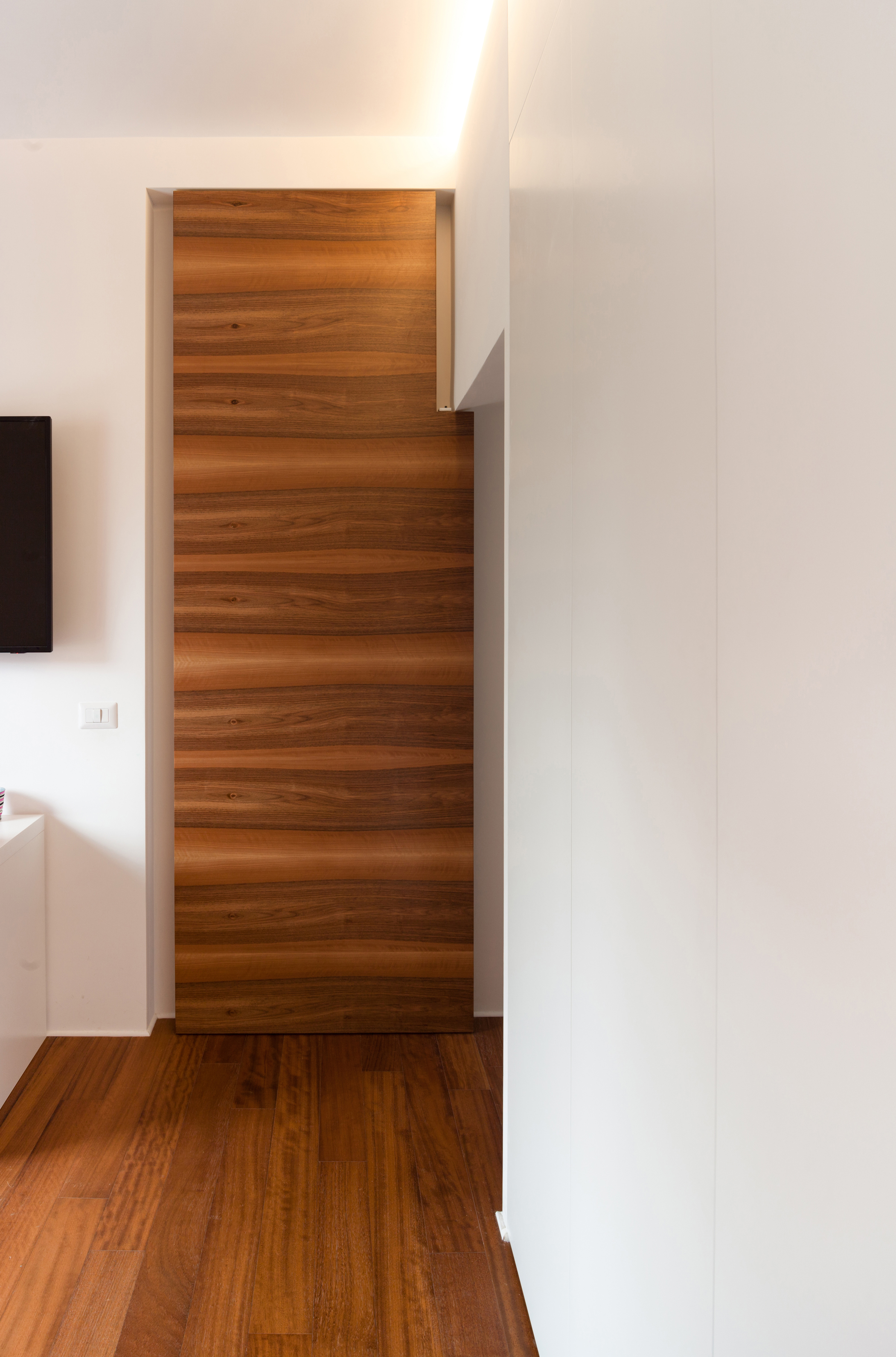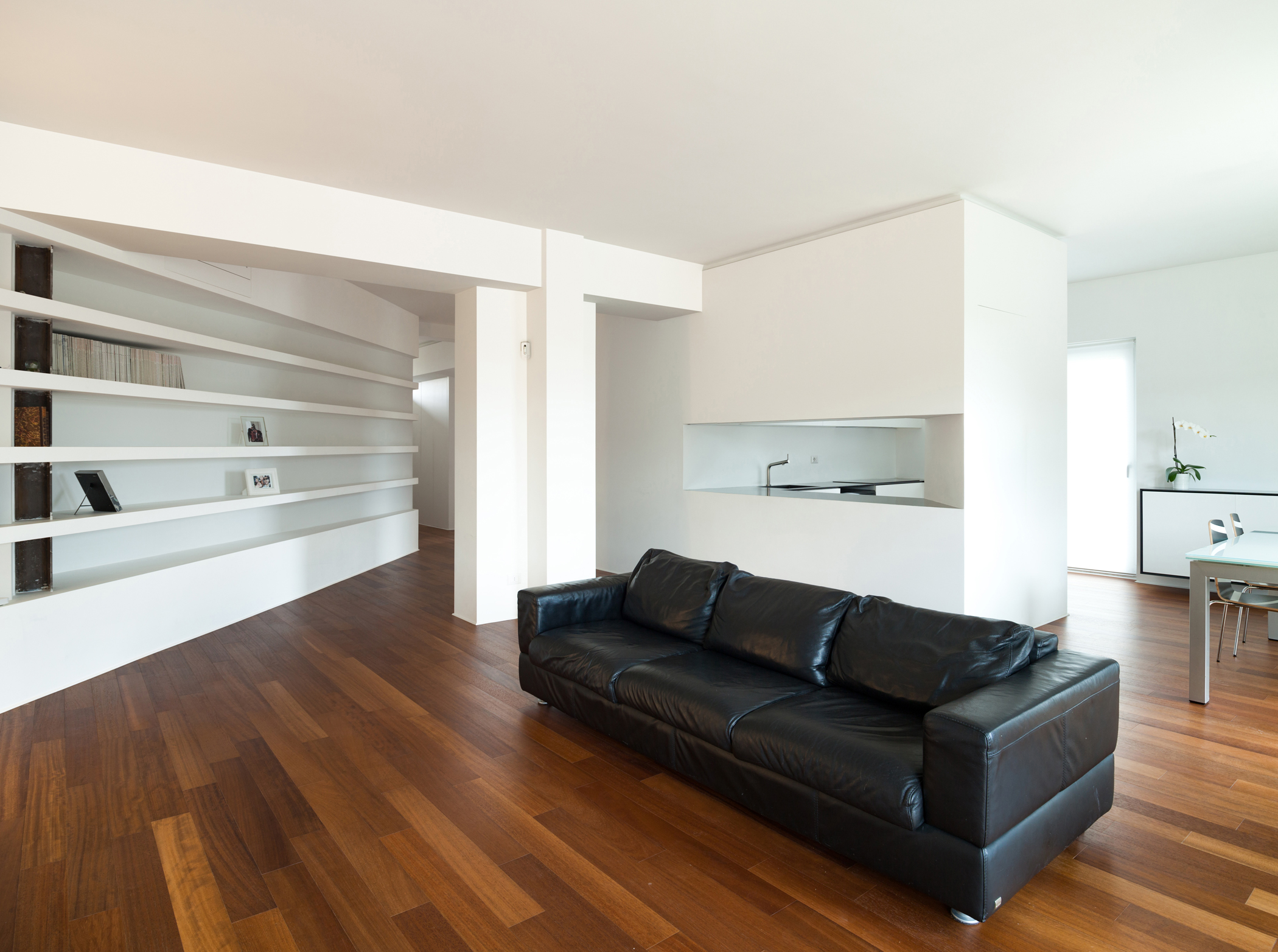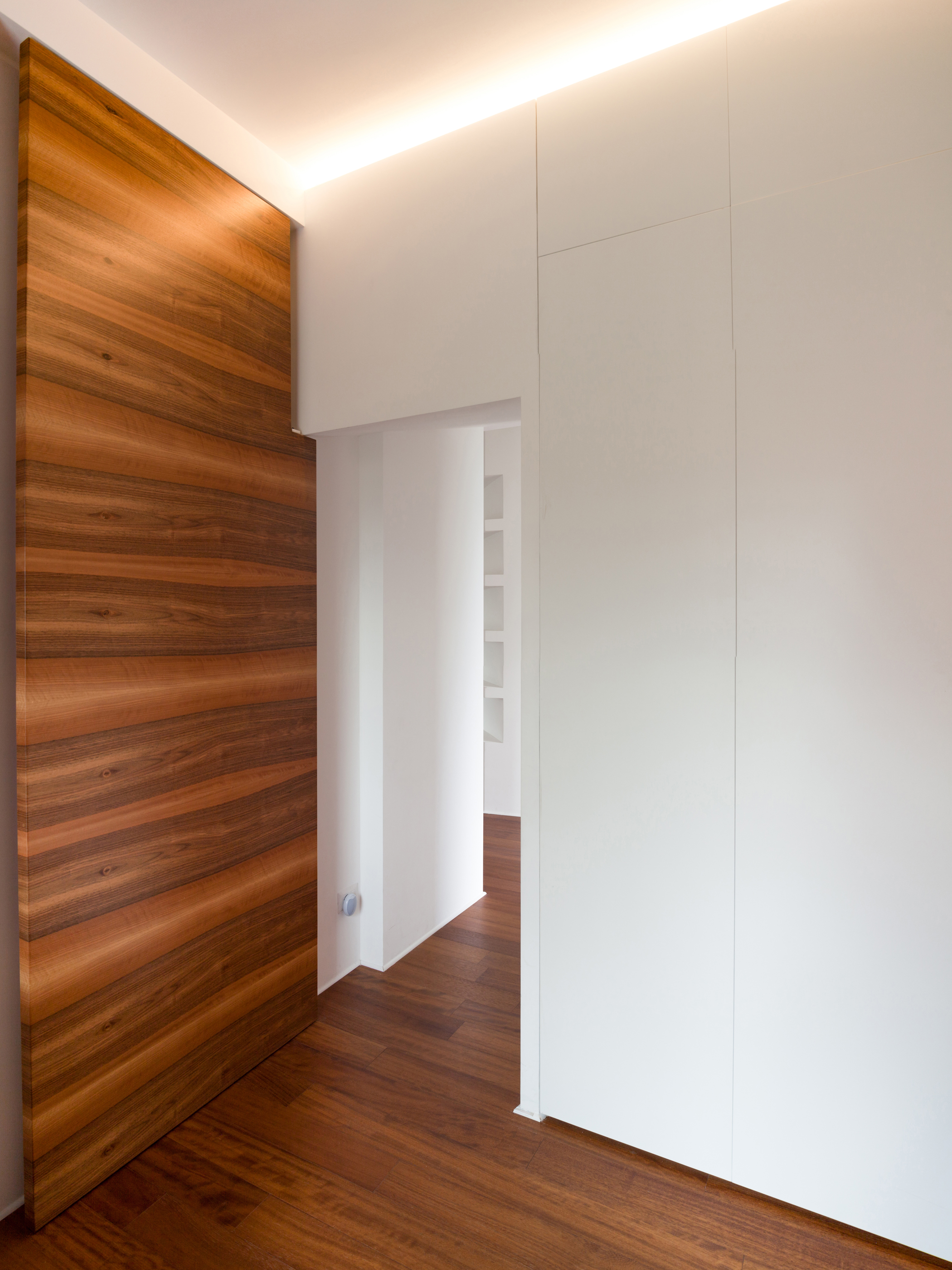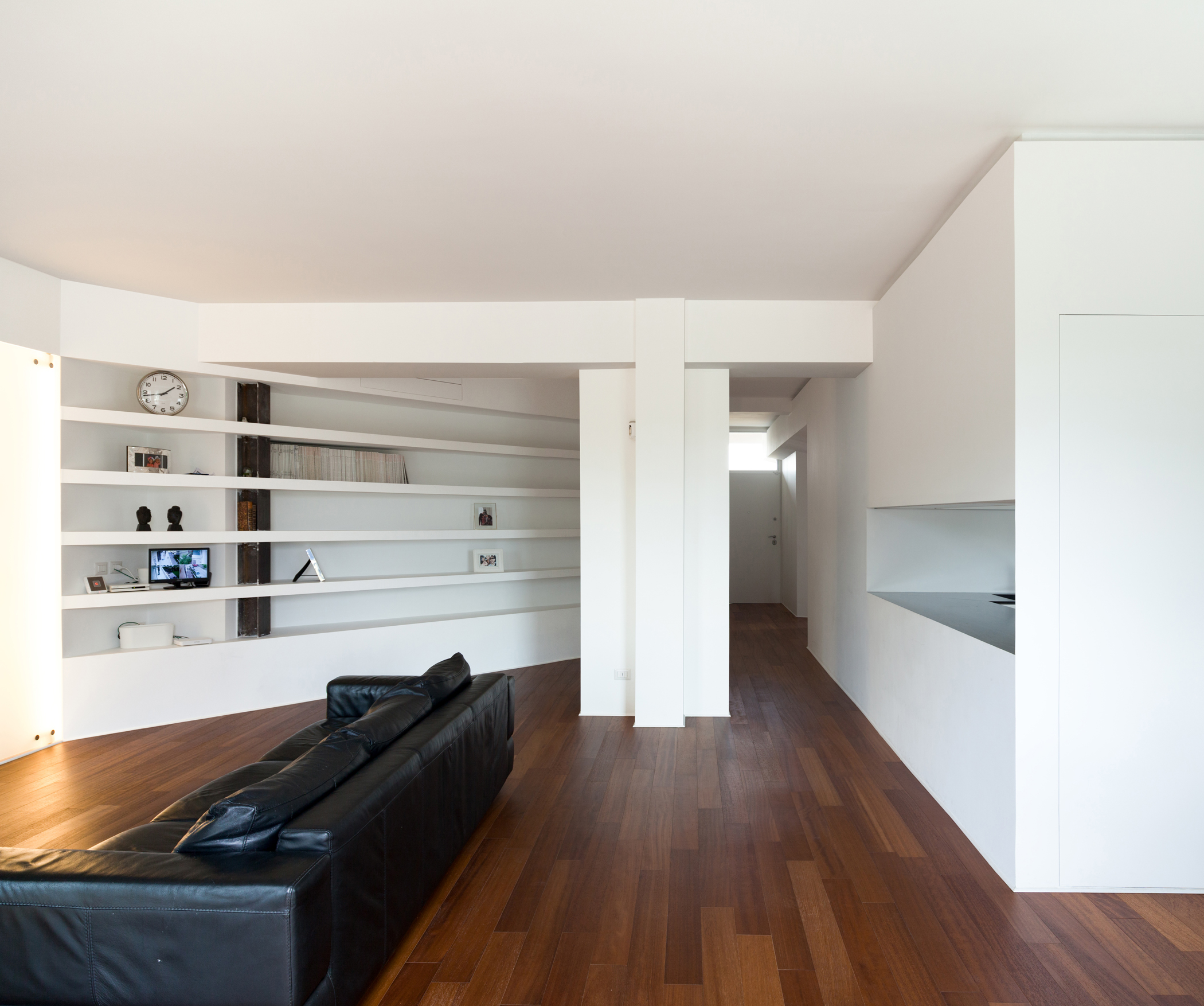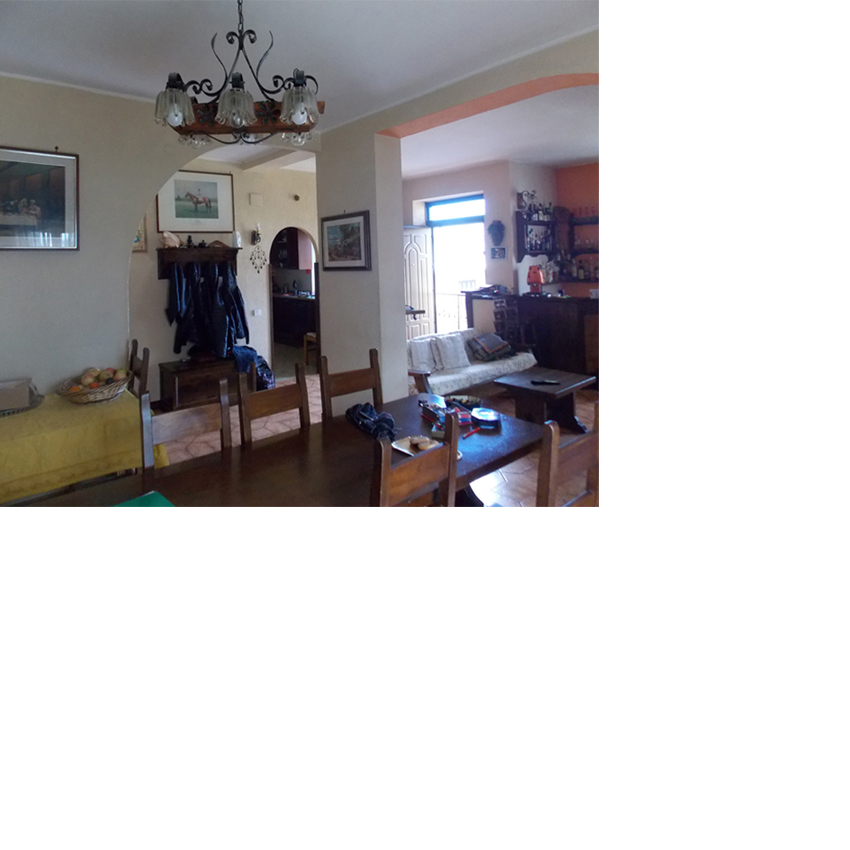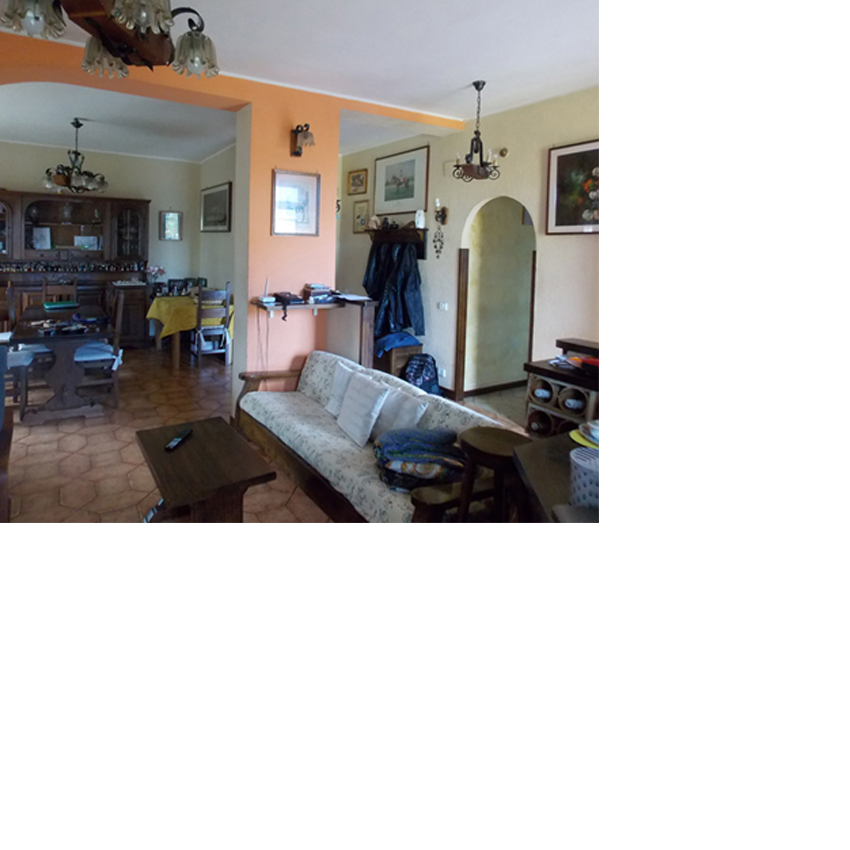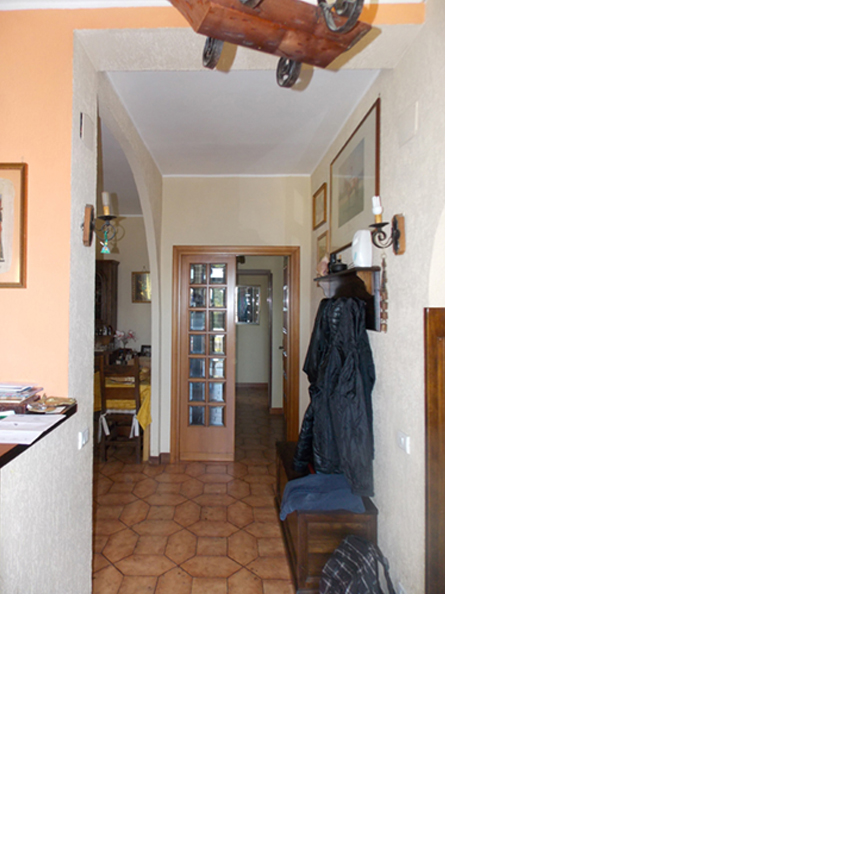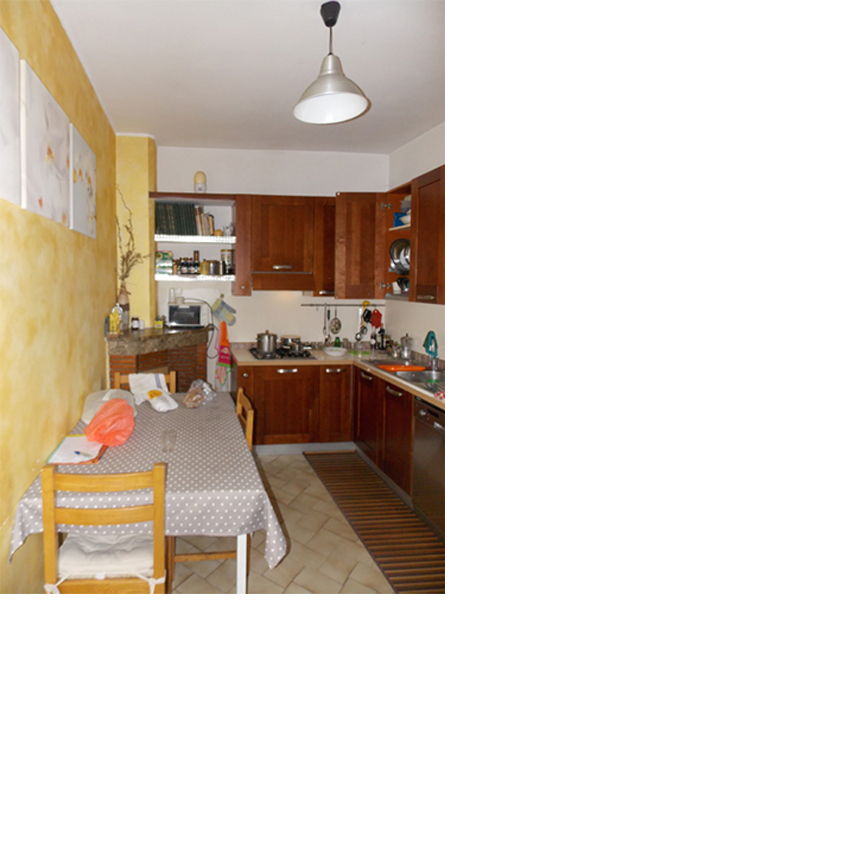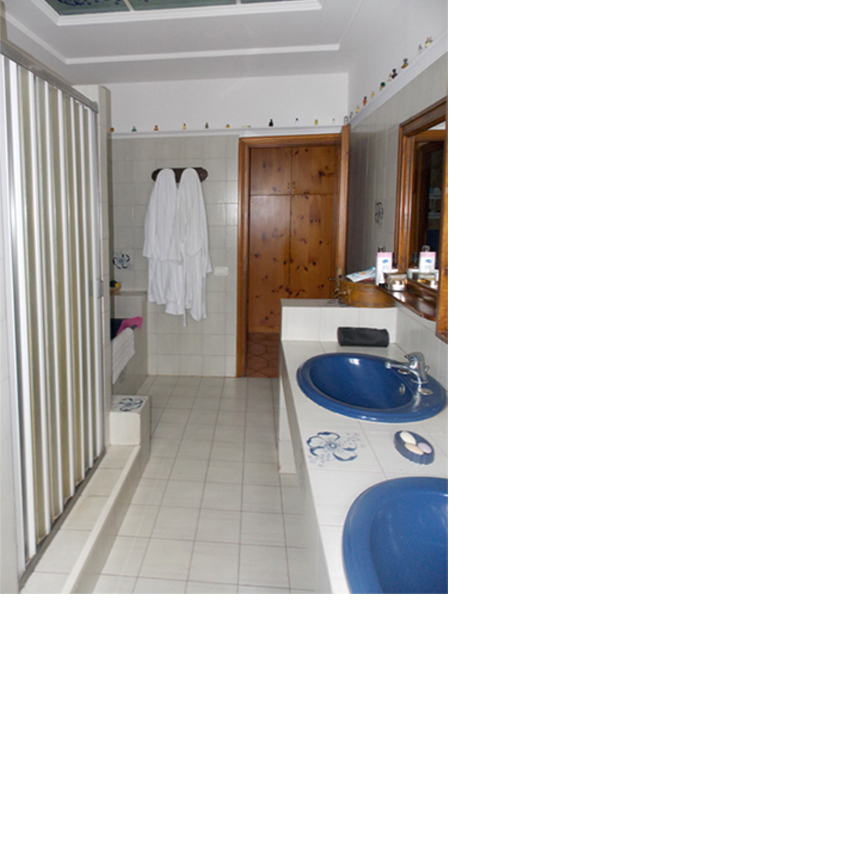 PROJECT: DELISABATINI architetti 
YEAR: 2017-2018
NAME: Filo-sofia
LOCATION: SAN CESAREO
CLIENT: private
CONSULTANT: Ing. G. Di Cecco
PHOTOGRAFER: Alessio Mitola


DOWNLOAD:

PUBLICATIONS:
https://www.rivistaprogetti.com/riscoprendo-antiche-vedute

Near Rome, in San Cesareo city, outside the city context, there is the apartment subject of this internal requalification.
This is located on the second floor of a building of 60's. It was built in different times with heterogeneous additions, because of changing necessity of owner family.
The original house, characterized by the usual internal space divide by many internal partitions and with a hallway that connects many rooms, was also completely disinterested in solar exposure and in panoramic views.
The intervention involves the total emptying of the original internal house from all its walls. It is conceived according to a spatial logic in favor to a spatiality in which dominate physic continuity and perceptive views.
However, the main quality of the original apartment, its masonry structure, sets limits and conditions for the new project.
The first important theme is the functional and spatial overturning of living rooms toward the sun light and the view. Now kitchen and living room are open to the countryside while the sleeping rooms are in the least panoramic part of the house. Children sleeping rooms are divided by a bathroom while master bedroom is near the entrance, but more intimate and separate thanks to a hidden door.
The design idea is based on, with an effort of extreme synthesis, only two elements that transform the space.
They are a "thick white wall" that contains all service rooms and a "shell of the bookcase" that contains master bedroom with a dressing room and a bathroom.
The space between these two elements is a continuous area that connects opposite external walls with windows of the apartment. Therefore, this funnel space starts in strict dimension by the entrance and has maximum width in living room until three panoramic windows on the landscape. 
Hallways are totally abolished; in fact, this space is also the connection to bathrooms and sleeping rooms.
The "thick white wall" separates the children sleeping area; two deep splays give access to the rooms.
The white shelves that enrich the "shell of the bookcase" represent deep horizontal digs of the masonry and contribute to accelerate the perspective.
The new walls express solidity and allude to ancient thicknesses. Wide openings, splayed, engraved, or more strongly excavated, tell of a material on which one acts by subtraction.
The interior space becomes continuous and all projected outside on the green backdrop of the countryside that fully participates in the house.