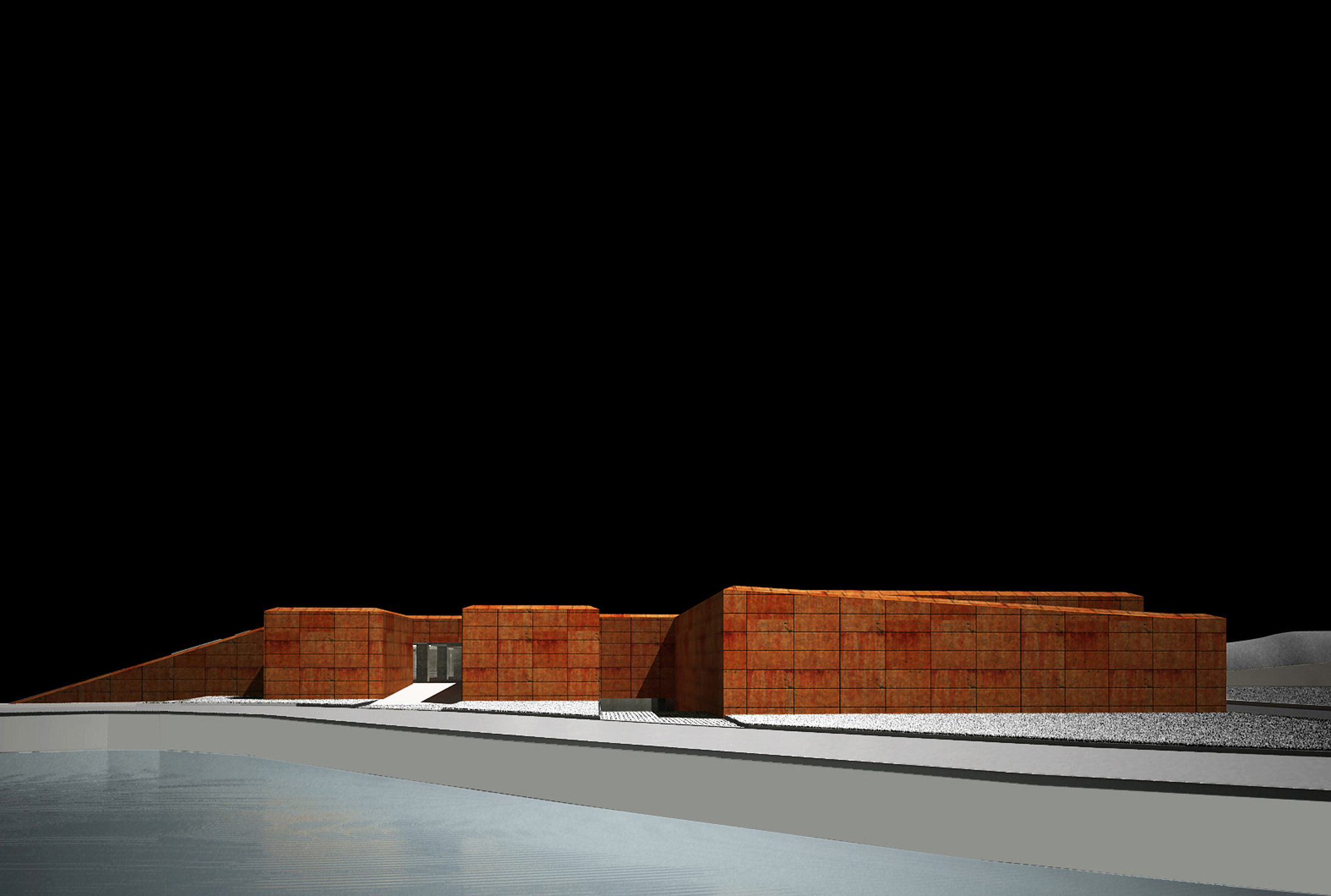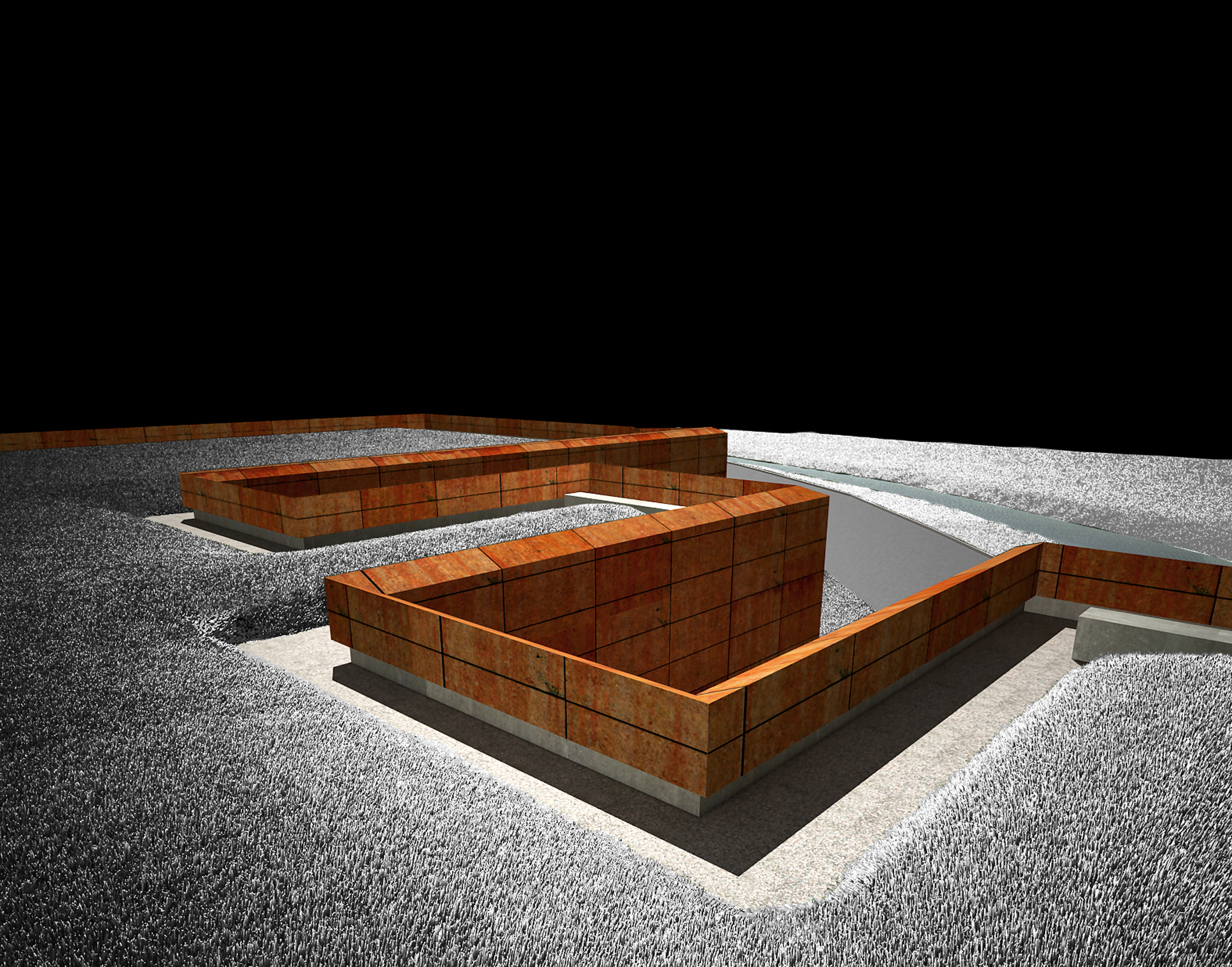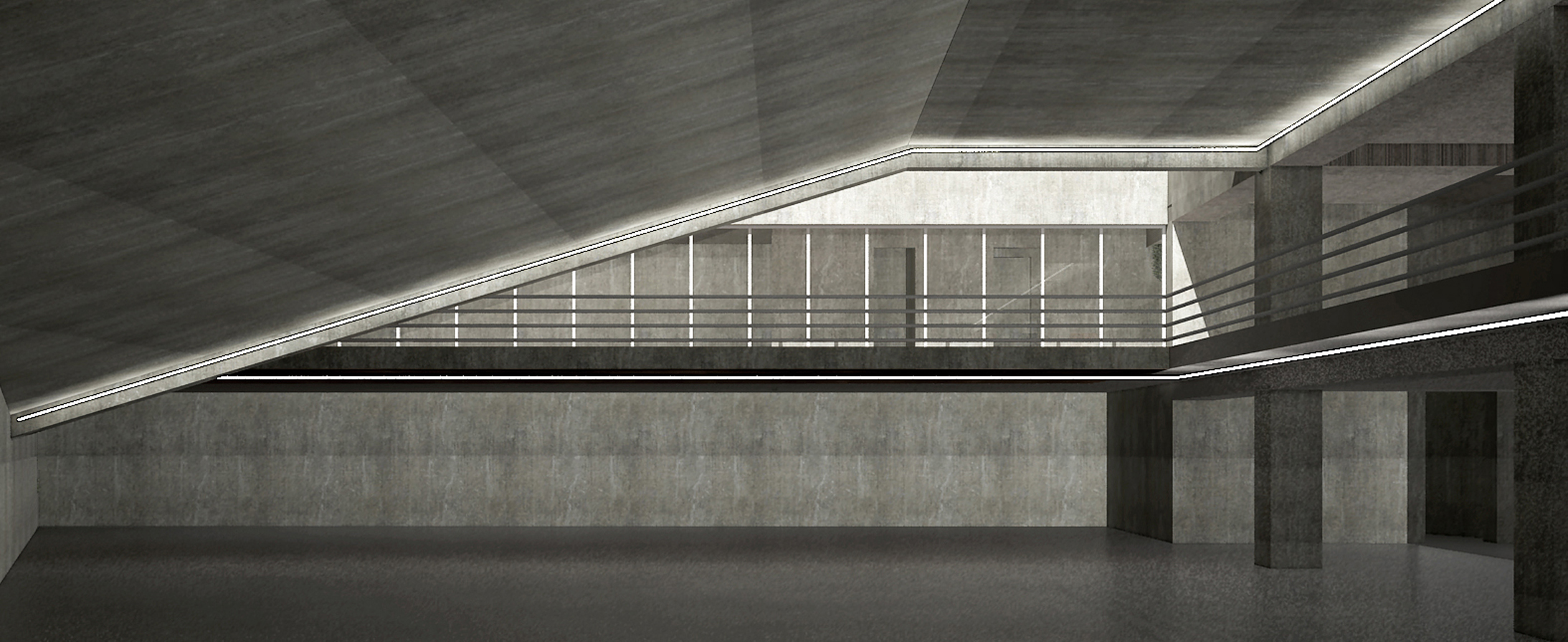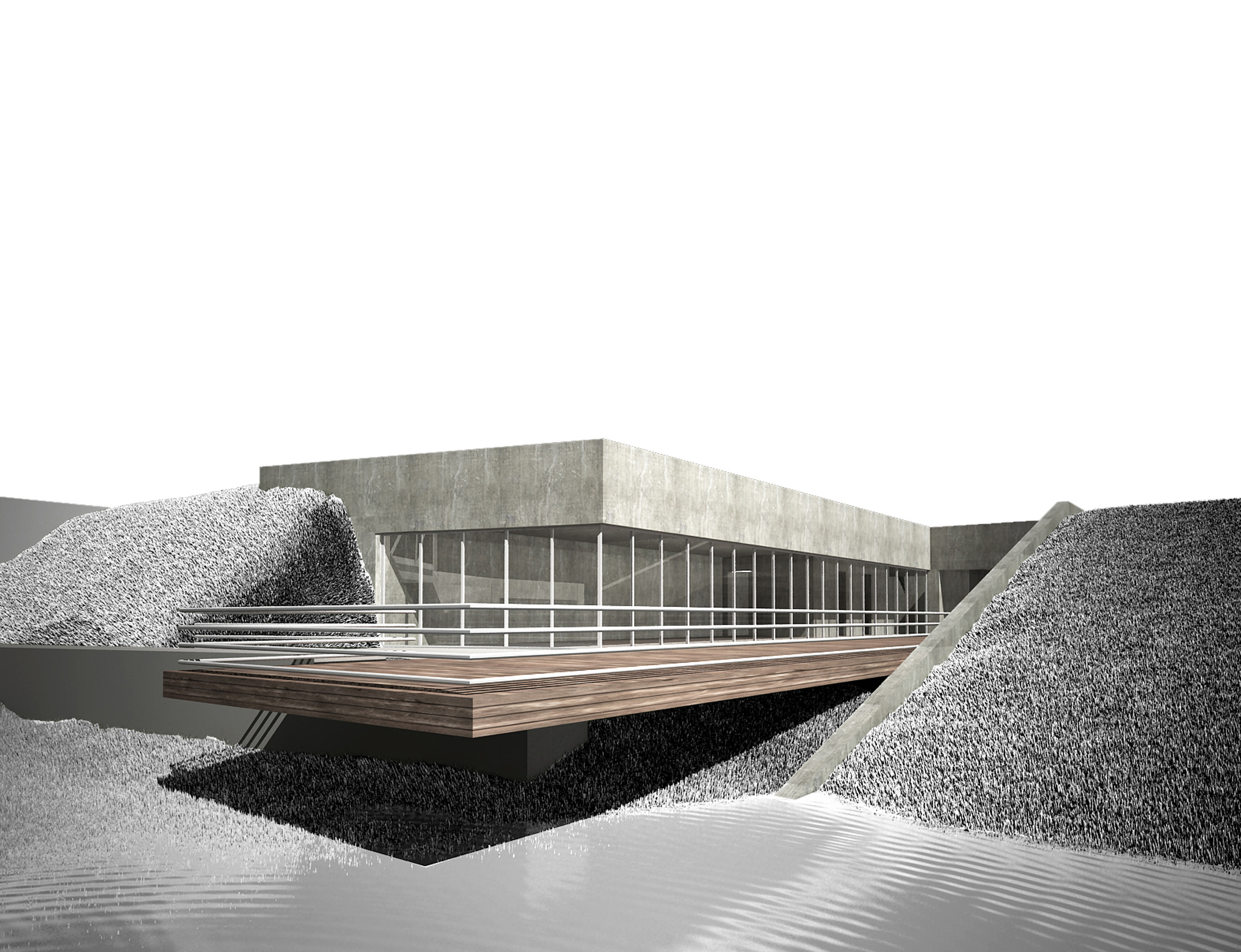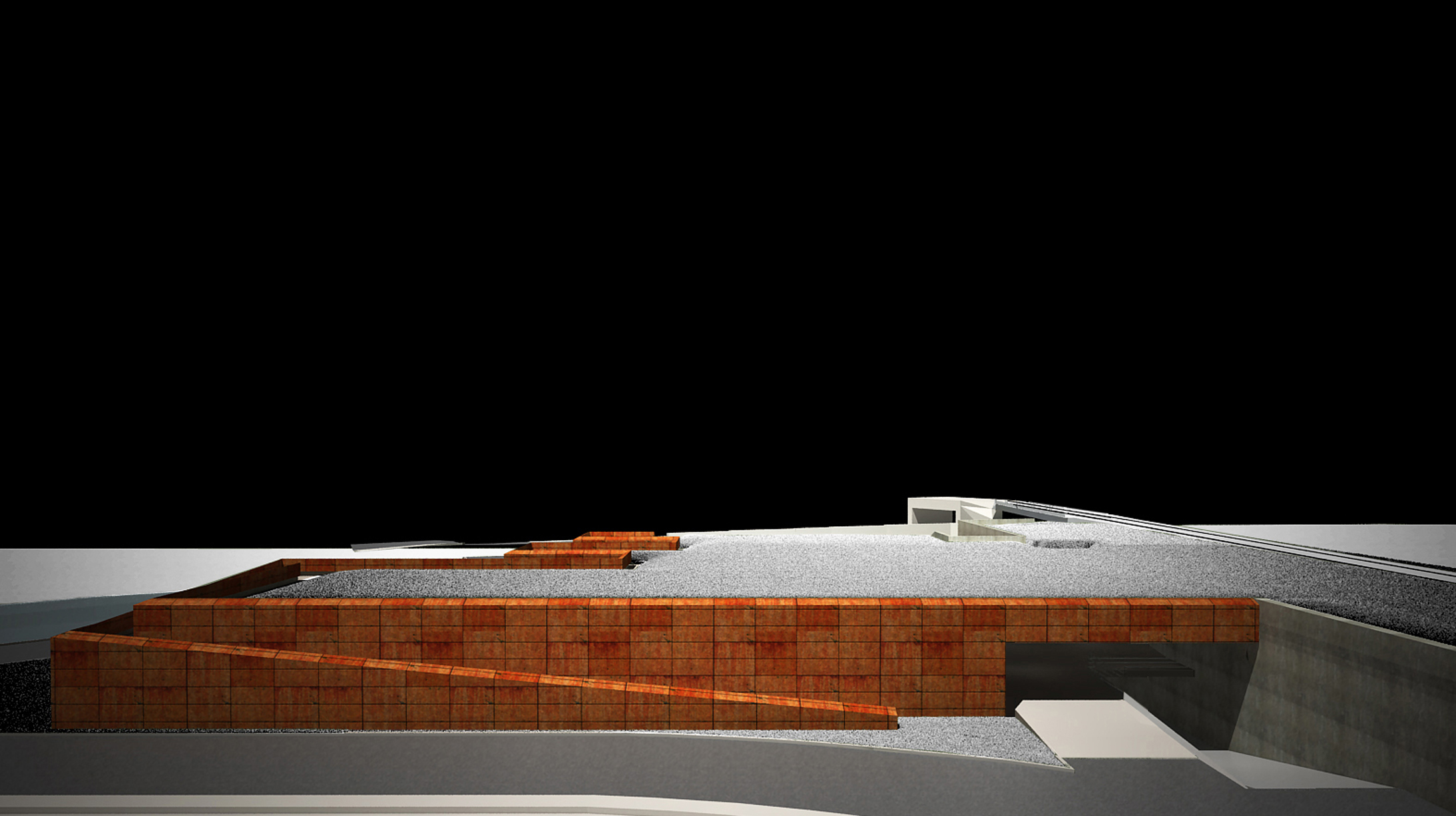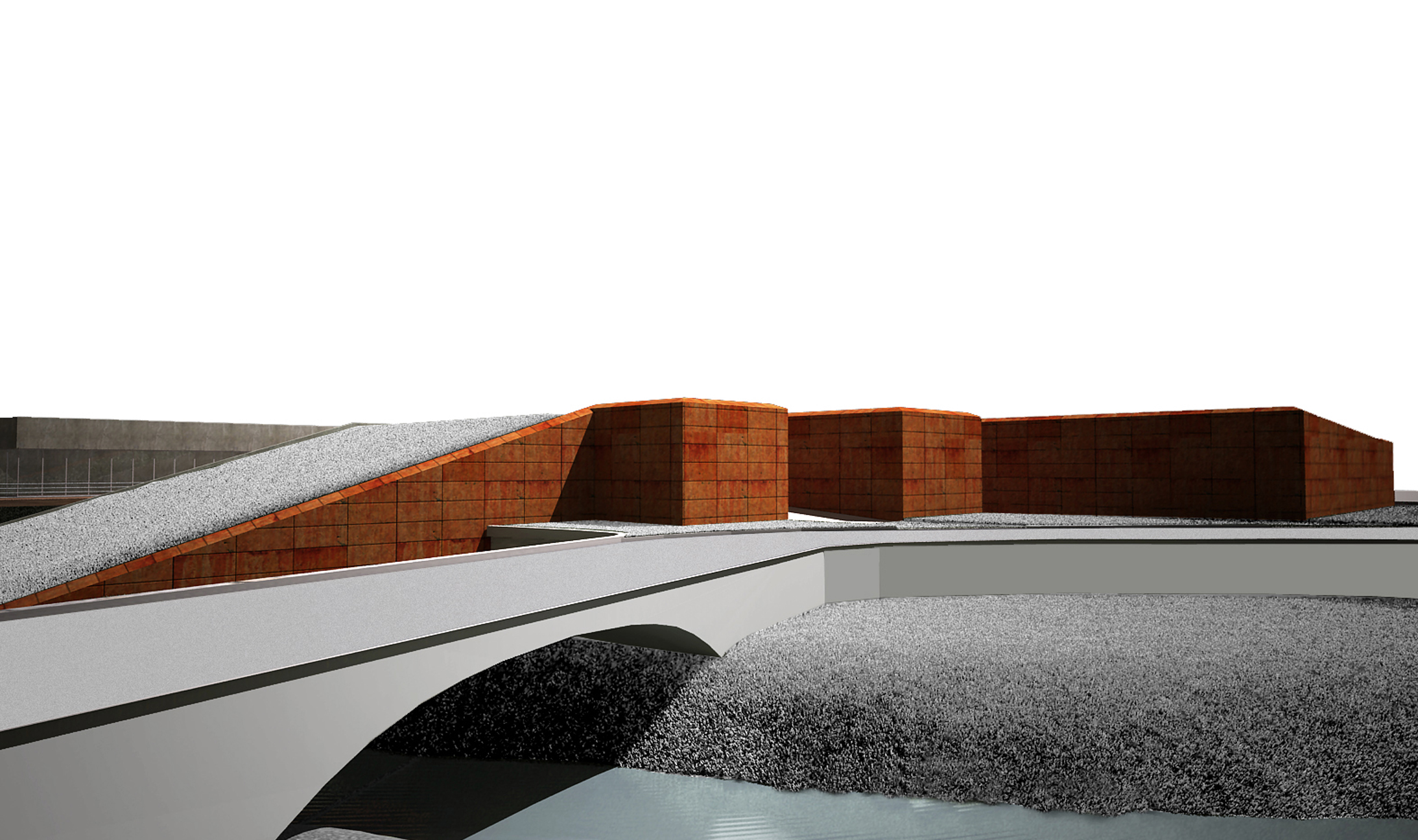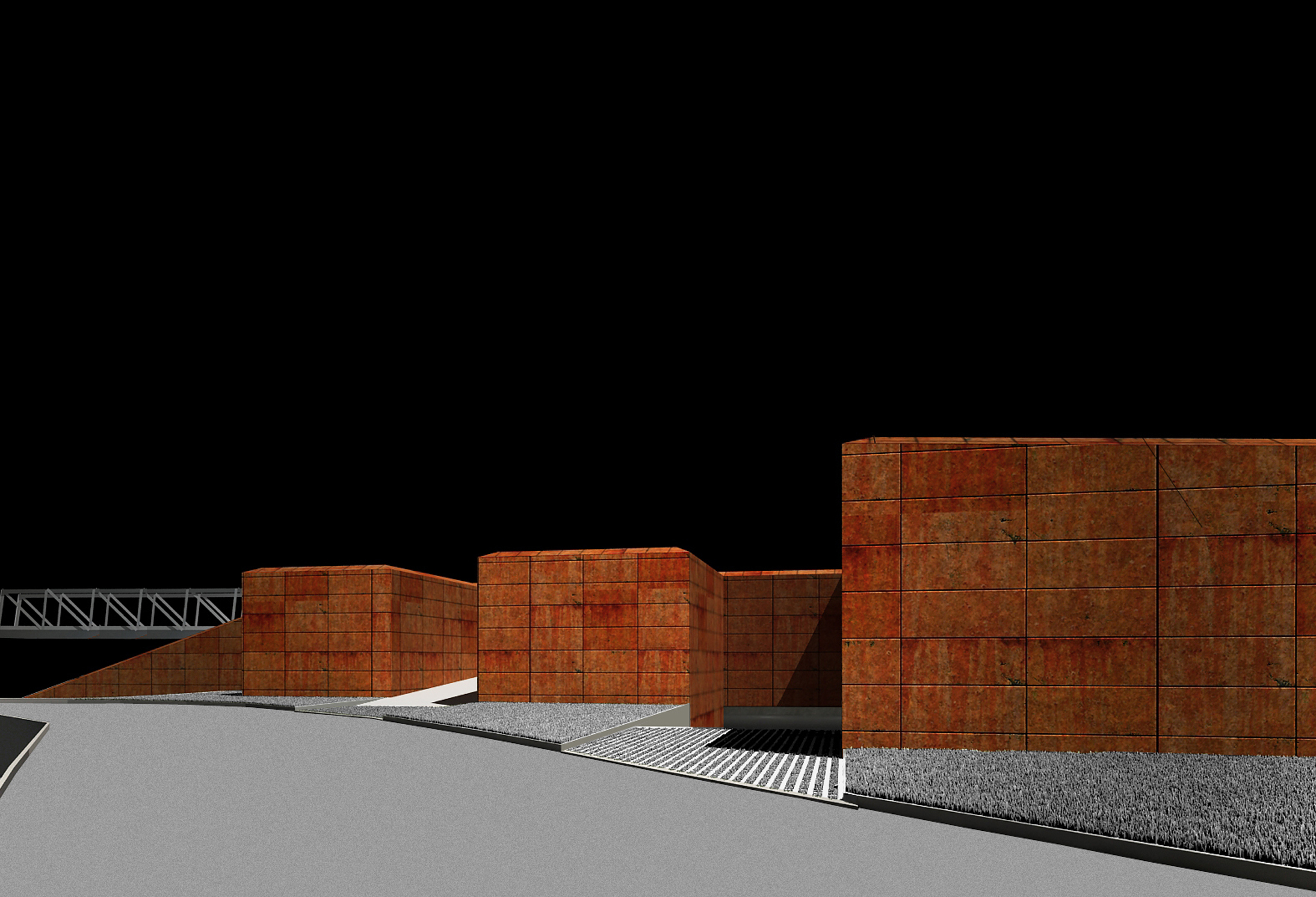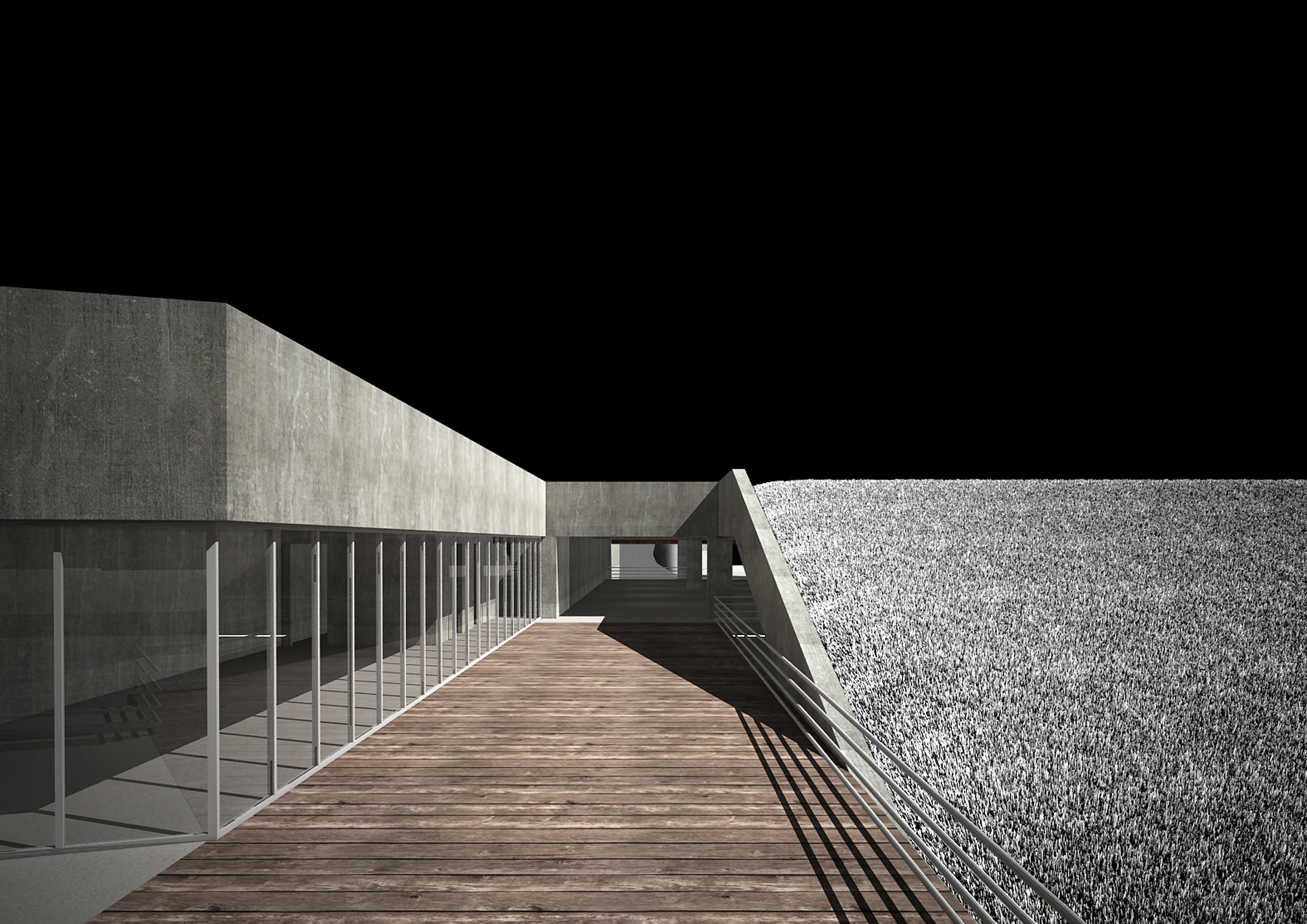 PROJECT: DELISABATINI architetti 
YEAR: 2010
NAME: Pieghe Telluriche
LOCATION: ASCOLI PICENO
CLIENT: private	
COLLABORATOR: Arch. V. Pizzuto


DOWNLOAD:

PUBLICATIONS:

The area of the intervention is quite complex: 
It is at bottom of a deep and narrow valley; it is among extensive vineyards; it is compressed between the river, which divides it from the picturesque old town and road and railway infrastructures.
The area is between the historic center and the new expansion of the city; currently it is a ground parking with some green areas without quality; it is crossed by a road that allows access to one bridge. 
The relationship with the river, which the entire area overlooks, currently is completely ignored and prevented by the presence of masonry embankments.
The old iron bridge that crosses the river characterizes the view of the old town.
The project envisages the construction of a winery, which will become an attractive pole for the town.
The project solves the coexistence of different functions and functional and landscape problems of this area.
The doubling of the carriageways, which currently divides the area in two parts, allows the project to be organized as a unitary intervention of soil modeling with a green park. 
The main idea is based on recognizability against mimicry principle. The railway, near the place where it intercepts the river, is the axis on which the project stands; from this direction, the project conforms like a soil that extends towards the river.
This "plate", which hides the functional spaces in its underground cavity, is born from the river and ends in the rail tracks; it researches with a large grassy inclined plane a direct contact with water.
This tectonic edge of the underground building materializes in the warm rust-colored shades of cor-ten iron. These iron walls are flanked by a pedestrian path; it delimits the green area, reachable with comfortable ramps from the lowest level.
The entire area is reconquered by greenery: a grassy carpet with low vegetation at upper level as a park, which descends as a grassy surface to the water; a more volumetric greenery at lower level.
The internal spaces are underground and on two levels. Moreover, there is a double height space that ensures natural light and ventilation; three stairwells and an elevator allow the climb back up from several points.
A small café ensures enjoyment and liven up the new green areas. Its outside area is cantilevered on the river.